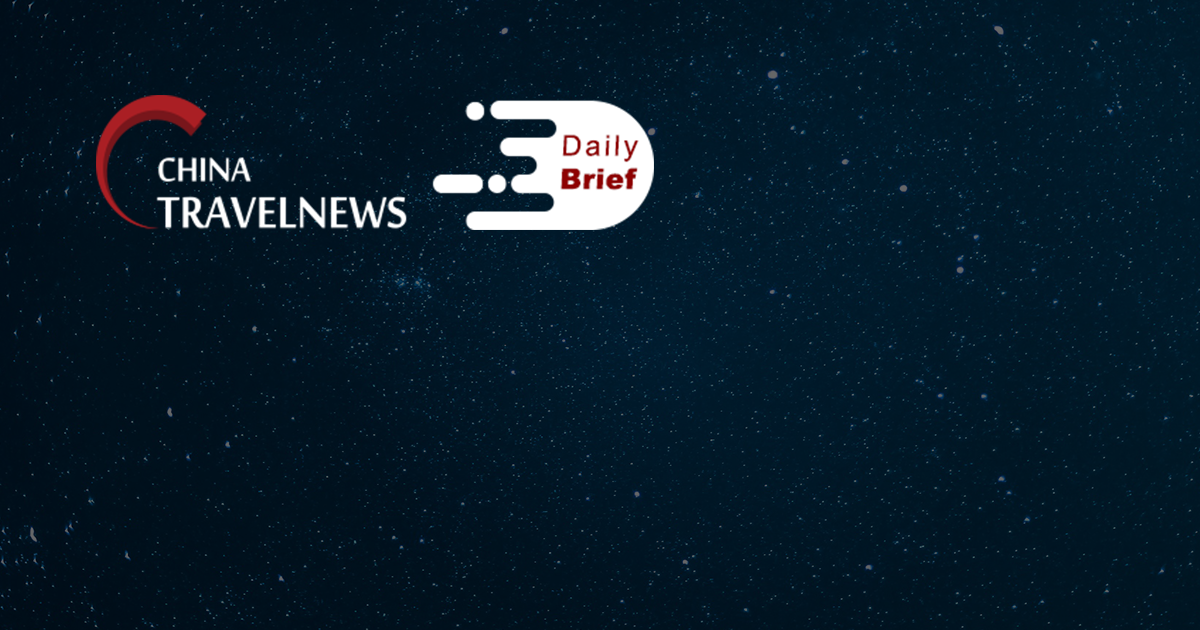 TikTok affiliate registers a travel agency company in China
>> Beijing Weibo Shijie Technology, an affiliate company of TikTok's parent ByteDance, registered on December 11 a business entity named Weizijie (Beijing) Travel Agency. With a registered capital of USD 152,800, the company's operation will include inbound tourism, domestic tourism, travel information consultancy, ticket agency and others. Mr. Zhang Yiming, founder and CEO of ByteDance, is the controlling owner of Weizijie (Beijing) Travel Agency, according to Qichacha.
Spring Festival to see travel peak despite calls to cancel celebration
>> Experts assured the public that China is confident it can prevent the resurgence of a large-scale epidemic and any suggestion to cancel the Spring Festival travel rush is an overreaction, according to Global Times. To ensure that the 2021 Spring Festival travel rush does not result in a huge outbreak, the health authorities and the Ministry of Transport have started to mobilize railway stations and trains to implement prevention and control measures.
Hilton CEO: China is second-largest market, key part of growth strategy
>> Waldorf Astoria Hotels & Resorts, Hilton's most iconic luxury hotel brand, has grown its portfolio of hotels in Greater China with the opening of Waldorf Astoria Xiamen. CEO Chris Nassetta mentioned that Hilton aims at opening and managing 1,000 hotels in China by 2025, which will create 100,000 jobs in the area. The company also looks to reach 50 million loyalty members in the country.
Deutsche Hospitality to expand in China with two Steigenberger hotels
>> Furthering its global expansion efforts, Frankfurt-headquartered hotel group Deutsche Hospitality, an overseas unit of Chinese hotel chain Huazhu Group, has struck a deal to open a pair of Steigenberger properties in China. Deutsche Hospitality, which is behind the Steigenberger, Maxx by Steigenberger, Jaz in the City, IntercityHotel and Zleep Hotels brands, was acquired by Chinese giant Huazhu in January 2020.
ITB China announces two industry events in Beijing and Shanghai next year
>> ITB China announced to launch an ITB China Special Edition in 2021. The two-day business event will make its debut in Beijing from May 7-8, 2021, to deliver an innovative showcase for business exchanges while providing a stage for sharing industry insights for the travel industry. The regular edition of ITB China 2021, together with the accompanying ITB China Conference in Shanghai, is being rescheduled to November 24-26, 2021.
China's new entry restrictions make travel harder for Canada's P.E.I. residents
>> The latest requirements for travel to China are making it hard for people trying to get there from the Prince Edward Island of Canada. Before boarding, many foreign countries now require proof of a negative COVID-19 test, within the past 72 hours. But recently, the Chinese government added to that, requiring a serology test as well. That test has to have taken place 48 hours prior to departure for China.
Taiwan's Starlux Airlines eyes Los Angeles as first US destination
>> Taiwan's Starlux Airlines is eyeing Los Angeles as its first destination in the United States. In a filing with the United States Department of Transportation, Starlux is seeking to commence nonstop flights from Taipei to Los Angeles from 2022, using an Airbus A350-900.