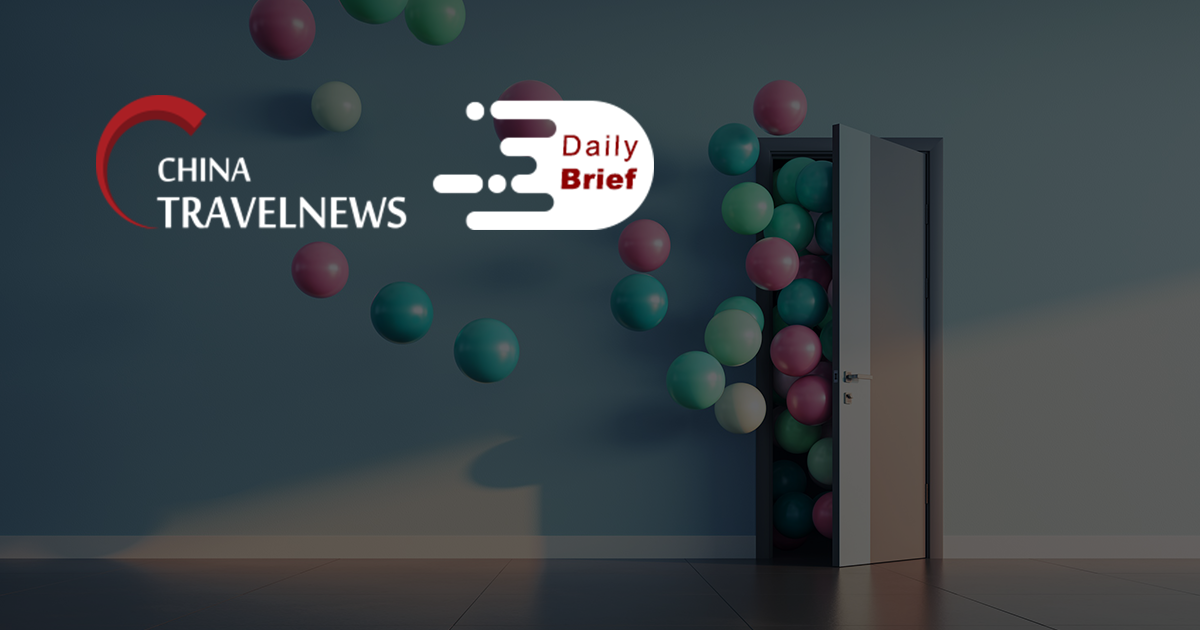 Hilton survey reveals primary reasons Chinese want to travel
>> A new study conducted by Hilton shows that a majority of Chinese believe the pandemic has contributed to a travel memory deficit. As a result, they are already looking ahead to their next trip, hoping to create new travel memories. Of those surveyed, 91% of travelers say they plan to travel again once the travel restrictions ease and they can travel with peace of mind, while 46% say they will travel even more than before.
Singapore Tourism Board partners Trip.com Group
>> Singapore Tourism Board is collaborating with travel services provider Trip.com Group to market Singapore as a travel destination. Both parties said they will also customize and promote travel products, itineraries and experiences to cater to different types of travelers including FITs, leisure groups and MICE visitors. It comes as Trip.com Group recently set up its international headquarters in Singapore, focusing on marketing, sales and research and development.
HK Express pilots face pay cuts as budget carrier battles to stay afloat
>> HK Express, Cathay Pacific's budget carrier, is to cut pilot pay by up to 40% and wants non-flying staff to take 20 days of unpaid leave in the first six months of next year. The new take-it-or-leave-it contracts are part of the low-cost carrier's latest efforts to cut costs, having earlier ruled out job losses, while last month its parent company limited redundancies to itself and Cathay Dragon.
Cathay Pacific permanently cuts three US routes
>> The pandemic is causing many airlines to rethink their strategies when it comes to network planning, fleet decisions, and more. Cathay Pacific is the latest airline to make permanent cuts to its route network, as it has revealed plans to eliminate seven routes including flights to Newark, Seattle and Washington Dulles of the United States.
China's "Big Three" airlines expand domestic network amid continued recovery
>> China's three largest carriers - Air China, China Southern Airlines and China Eastern Airlines - grew their domestic networks in October, tapping into second- and third-tier cities to launch new routes, as they recorded yet another month of domestic traffic recovery.
Thai tourism ministry dusts off China "travel bubble" proposal
>> Thai tourism officials have dusted off a proposal to create a "travel bubble" with 22 provinces in China, although the Public Health Ministry still appears to have no interest in it. Increasingly desperate to jump-start the economy and tourism industry, Thai officials are looking to their golden goose – China – to see if there is interest in a Bubble 2.0.
The Association of Thai Travel Agents submitted an open letter to Thailand's Tourism and Sports Ministry requesting Chinese tourists be allowed to enter the country by January under a travel-bubble program.
October air traffic climbs in China's post-Covid air travel
>> The number of air passengers reached 50.32 million in October, bringing it back to 88.3% of the level a year earlier, according to CAAC News, a media outlet run by the Civil Aviation Administration of China. That was an increase from 47.94 million passengers in September. China's air travel industry continued to rebound in October as pent-up demand during the "golden week" holiday and so-called fly-at-will promotions boosted traffic.