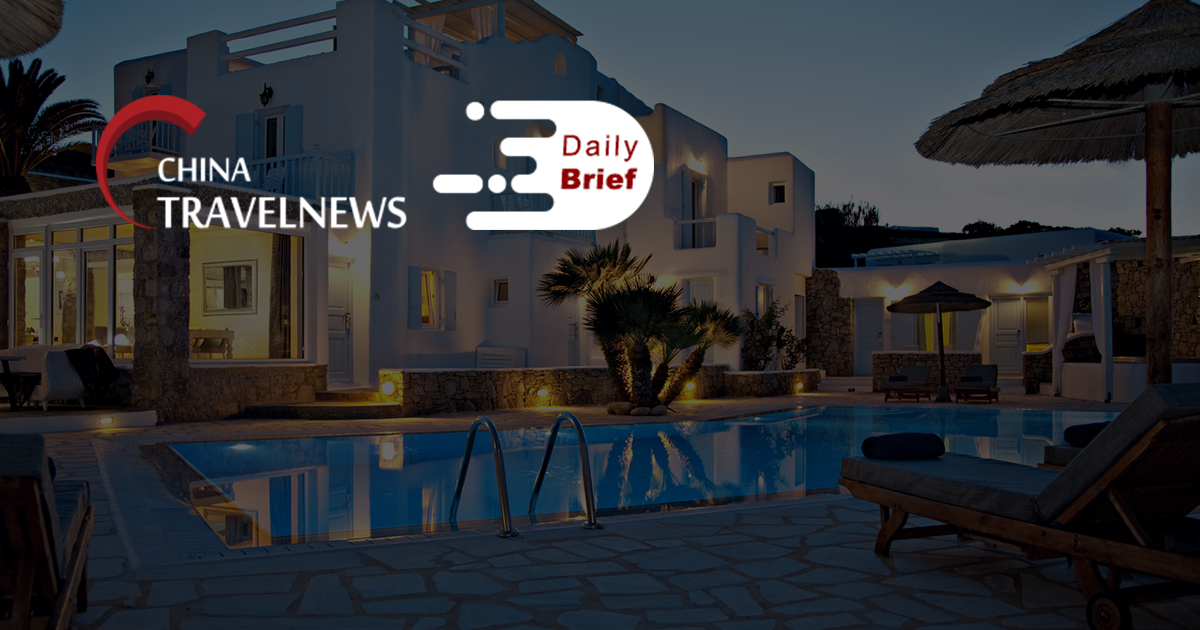 Hong Kong, Singapore travel bubble to launch on November 22
>> The long-awaited travel bubble between Hong Kong and Singapore will launch on November 22, with the number of people allowed to move quarantine-free in each direction initially limited to 200 per day. The deal for the world's first leisure travel bubble was negotiated between the two cities over the course of about two months as Covid-19 infections elsewhere in the world soared to more than 50 million cases and 1.3 million deaths.
Trip.com sees demand rise in Singapore and Hong Kong
>> Online travel company Trip.com saw a surge in demand for Singapore-Hong Kong leisure travel, after the announcement of the travel bubble will launch on November 22. In the three hours after the travel bubble announcement on the resumption of cross-border flights next week, the search volume of flights from Hong Kong to Singapore grew by 300%, followed by a 200% increase in Singapore local hotel searches. The data also shows a significant rise in the search volume for travel products from Singapore to Hong Kong, with a 200% increase for flights, and a 150% increase for hotels.
US tech firm delegation to visit Taiwan in first "business travel bubble"
>> Representatives from a large American electronics firm will visit Taiwan in its first "business travel bubble" since the Covid outbreak, the island's Minister of Economic Affairs confirmed on Tuesday. The trip will mark Taiwan's first business travel bubble since the outbreak of the novel virus.
WebBed insights on China and Korea travel
>> Based on extensive research, WebBeds found that China relied on the rebound of its large domestic tourism sector, although uncertainty is still having a major effect. DerbySoft co-founder & CEO Ted Zhang revealed that the booking window has shortened to just two to three days in advance, as customers lack information on when hotels and facilities will be fully operational. Tongcheng Elong vice president of brand marketing Zhiwei Bai noted that the share of online hotel bookings had significantly increased. But walk-ins have become almost impossible as travellers don't know if a hotel is still operational.
Jin Jiang offers guarantee to subsidiary Louvre Hotels
>> Shanghai-headquartered hotel giant Jin Jiang International announced that it will offer guarantee to its France-based subsidiary Group du Louvre (Louvre Hotels Group)'s EUR 30 million loan from a Chinese bank. As of September 30, 2020, the French hotel group had total asset of EUR 1307.7 million and total debt of EUR 1111.7 million.
Alibaba-backed Cainiao joins group buying stake in Air China Cargo
>> China National Aviation Holdings Corp., parent of the country's flag carrier Air China, agreed to sell 31% of its freight business unit Air China Cargo to investors including Alibaba Group's logistics arm Cainiao as part of a restructuring of the state-controlled aviation industry.
China Airlines To Sell Remaining Boeing 747s
>> Taiwan's China Airlines has placed its remaining four Boeing 747-400s up for sale. The airline is one of the few carriers that still operates the passenger 747. However, it plans to retire the planes in the first quarter of 2021 to modernize and upgrade its fleet. For the third time, the airline is using asset management company GA Telesis to manage the sale. All four planes are currently in storage.