ChinaTravelNews, Jerry Tang - Taking up the responsibilities as CEO of two major companies is no doubt a massive undertaking already. It gets more daunting when both companies are going through the unprecedented challenges posed by the COVID-19 pandemic.
Moshe Rafiah, a qualified international lawyer and British travel-tech entrepreneur, certainly has his hands full, being CEO of Travelfusion and Skyscanner.
Mr. Rafiah, who has been the founder and CEO of B2B travel distribution platform Travelfusion for two decades, was appointed to double up as CEO of travel metasearch giant Skyscanner in June, both under the umbrella of the Trip.com Group, after the Chinese online travel group acquired Travelfusion in early 2015 and snapped up Skyscanner the following year.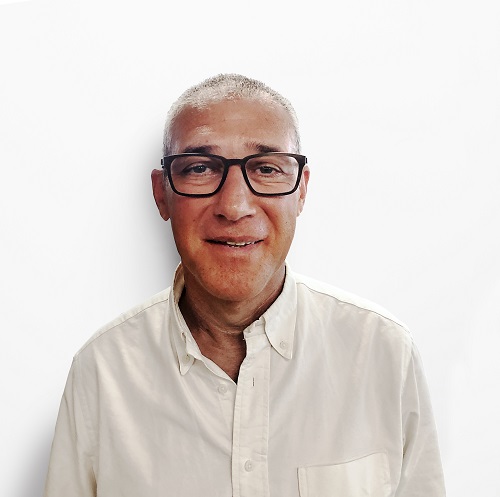 The pros and cons of globalization
Before COVID-19, Skyscanner as one of the world's largest consumer-facing travel content aggregators was growing fast. According to the latest published annual filings, the company recorded a 22% rise in revenue for 2018 and more than 81% of the revenue was generated by the flight business. The travel metasearch engine boasted that it served over 172 million flight passengers in the 12 months from August 2018 to July 2019.
Sister company Travelfusion also proved to be highly profitable before the coronavirus outbreak. As the world's biggest global distribution system for low-cost carriers, the company registered a staggering 99% gross profit margin in 2018.
Both Skyscanner and Travelfusion have been playing an important role in the global ambition of parent Trip.com Group. The two units generated a total revenue of GBP 304 million (USD 404 million) in 2018, accounting for nearly 9% of Trip.com Group's revenue that year.
James Liang, executive chairman of the Trip.com Group, said in an earlier interview with ChinaTravelNews a few years ago that the investment in Travelfusion marked the group's "first step towards globalization".
Mr. Rafiah stressed that both Travelfusion and Skyscanner are operationally independent to Trip.com Group.
"Trip.com identified early on the important part that low cost carriers play in the future of aviation, and this is what led them to invest in Travelfusion," he said, "Travelfusion continues to play a dominant role in LCC and NDC distribution for the world's leading OTAs/Meta-Search/TMC/OBT companies."
Mr. Rafiah also recognized the "huge benefit in Skyscanner's large international footprint" for Trip.com Group.
But the idea of going global can be as much a curse as a blessing for the Chinese travel giant.
The travel industry tumbled in the coronavirus pandemic this year and all businesses in the sector had to take proactive measures to alleviate their financial burden to weather this difficult time.
In less than two months after taking over the chief executive role at Skyscanner, Mr. Rafiah had to lay off 20% of the UK-based company's 1,500 employees worldwide. Mr. Rafiah said in a corporate blog that he is still confident of Skyscanner's recovery in the long run.
For now, the unpredictable development of COVID-19 continues to wreak havoc and pose a threat to the travel business.
The Trip.com Group itself has also been devastated by the pandemic, reporting a 42% drop in net revenue in the first quarter this year. With international travel still in a standstill, the Shanghai-headquartered online travel giant is now relying on China's domestic tourism to maintain cash flow and operation.
Instead of aiming to contribute profits to the Chinese parent group, the group's overseas units should probably be more realistically focus on mitigating losses this year, and cutting jobs and expenses will not suffice.
To better adjust themselves to the new normal post-pandemic, Skyscanner and Travelfusion will need to effectively streamline operation and further improve efficiency. With the two companies now run by the same CEO, will they be in a better position to explore potential synergy?
"The synergies are the same as any other Travelfusion customers which use the Travelfusion technologies to feature and facilitate bookings on LCCs and NDC carriers," Mr. Rafiah emphasized.
Synergy and differentiation
While recognizing that both companies do work together under the same parent group, Mr. Rafiah said the core focuses for Travelfusion and Skyscanner are very different.
B2B-focused Travelfusion connects travel suppliers like airlines, hotels and rail operators to both online and offline agencies through its Direct Connect solution, while consumer-facing Skyscanner aggregates travel content across different online travel platforms including Trip.com, Booking Holdings and Expedia, and offers price comparison and reservation service directly to travelers.
To offer its end-users more flight options, Skyscanner may connect with Travelfusion for low-cost carrier content as well as NDC content as airlines continue to ramp up their direct distribution strategies, often at the expense of the more traditional GDS platforms like Amadeus or Sabre.
But Skyscanner has initiated its Direct Booking platform to work directly with airlines and offer consumers direct reservation service on its site without having the trouble of jumping to the booking interfaces of the airlines' official sites. Skyscanner has so far worked with carriers such as Scoot, Cathy Pacific and Singapore Airlines on its Direct Booking program.
Will that potentially create a competitive position against Travelfusion's distribution service to its airline clients?
Mr. Rafiah doesn't think there is any competitive issue here. "In most cases, the meta will choose to work with an aggregator to consume the search and booking content, but even if they carry out some of their own direct connects, there is no conflict with the services Travelfusion is providing."
With more and more airlines working with Skyscanner's direct booking service to the consumers, further eliminating intermediaries between airlines and consumers, will Travelfusion's B2B connectivity solution gradually lose ground? "Travelfusion is a separate B2B unit to the B2C-focused Skyscanner, and there are no competitive crossing lines between the two businesses," Mr. Rafiah stressed.
Mr. Rafiah also expressed a strong belief in Travelfusion's Direct Connect solution.
"I strongly believe that the Direct Connect trend is going to continue to grow at pace and benefits airlines as well as meta and OTA players in so many ways. Travelfusion technologies are based on the Direct Connect model and I feel certain we'll continue to see it play an ever-increasing role in acting as the main infrastructure provider driving the Direct Connect trend."
Complexities and uncertainties
Still, there are both technological and commercial difficulties for Skyscanner to substantially expand its Direct Booking project.
Skyscanner mentioned that a key benefit of this direct booking solution is offering users a frictionless experience by booking flights immediately on Skyscanner instead of being redirected to a carrier's website. This is achieved by partnering directly with airlines and using a combination of direct integrations as well as aggregators like Travelfusion.
While LCC content is available via Aggregators such as Travelfuison, when it came to Full Service Carriers ("FSCs") both Travelfusion and Skyscanner turned to the NDC data-transmission standard, which was established by the International Air Transport Association (IATA) in 2015 to help airlines better communicate with travel agents and thus enhance airline merchandising capability.
But today, airlines worldwide with legacy systems are still slow in adopting the new API standard, as only 91 airlines out of IATA's 294 members worldwide have so far been listed as NDC Certified/Capable Companies.
Travelfusion is one of the earliest NDC adopters. In an interview with BTN last December, Mr. Rafiah said that Travelfusion currently "commands about 50% of NDC bookable traffic".
Other than balancing the complex relationship between Skyscanner and Travelfusion, Mr. Rafiah also has to deal with more competition from traditional GDS players now entering the low-cost airfare distribution. For example, Southwest Airlines, the world's largest low-cost carrier, has teamed up with Amadeus and Travelport to offer full booking capabilities, in an effort to attract more corporate booking business.
Mr. Rafiah said Travelfusion has also established a leading role as the largest NDC aggregator connected to 40+ NDC FSC airlines and powering the largest number of OTA & corporate customers with live NDC content.
"Travelfusion is supportive of any player - GDS or any other aggregator/startup - participating in LCC/Direct Connect distribution. Travelfusion is a clear leader in this space, with a proven and scalable solution, the most advanced technologies and functionalities and most importantly, the most economically efficient players."
Travelfusion differentiates itself from traditional GDS giants like Amadeus and Sabre in that it offers a next-generation Direct Connect solution, especially for low-cost carriers. But with the development of new API formats as well as the constant evolution of the distribution landscape, the Direct Connect leader and the traditional GDS giants may step up their competition across different sectors.
The decision by Trip.com Group's management team to appoint Mr. Rafiah as CEO of both Skyscanner and Travelfusion may indicate that the group is confident in the potential opportunities of its two international units.
It remains to be seen how the two companies will evolve their business amid COVID-19 and the changing landscape of the industry.