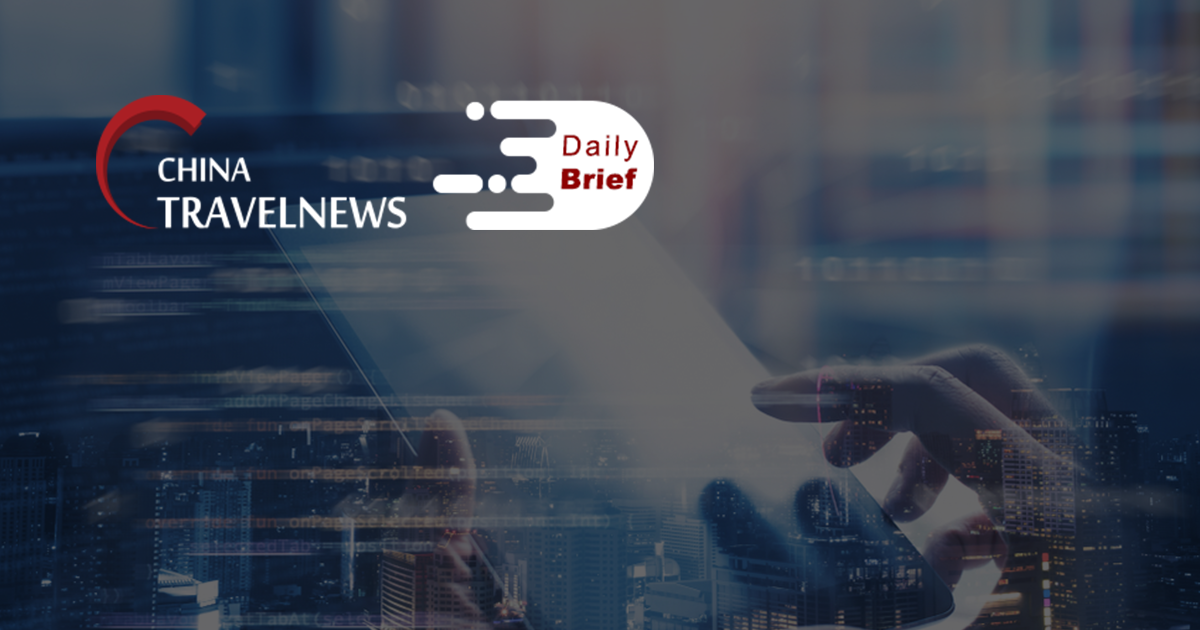 US hotelier to buy software firm from Chinese owner
>> Hotel operator MCR has agreed to spend USD 46 million to acquire property management software company StayNTouch which had originally been sold to Chinese PMS giant Shiji in 2018. Shiji was forced to sell its US asset as US president Donald Trump took a fairly unprecedented step in March this year to issue an executive order to block Shiji's acquisition of StayNTouch.
Greater China hotels sector well-positioned to lead APAC recovery
>> Major Chinese markets such as Sanya and Shanghai have already recorded a meaningful rebound in hotel occupancy owing to the resumption of both domestic leisure and business travel. JLL expects Chinese domestic demand in the near term to be further supported by constraints on international leisure travel.
Online travel services offer opportunity in quick-recovering China
>> While the Asia-Pacific tourism sector is still stuck in the COVID-19 pandemic-induced doldrums, the sector in China is starting to catch a bit of wind - tourist numbers are starting to increase - and this has attracted the attention of investors, particularly towards online travel services in the country, which are expected to grow by 20%.
Chinese airlines hope for local travel boost
>> China's biggest airline has reported less severe losses in the second quarter as domestic travel picks up with the coronavirus outbreak brought largely under control. China Southern Airlines, the nation's largest carrier in terms of passenger numbers, posted loss of USD 422 million in April-June.
Hong Kong travel agent pledges stricter oversight
>> The biggest travel agent on the India-Hong Kong route has pledged greater oversight and stricter health protection rules in a plan submitted to the local government seeking the resumption of direct flights between the two places, which were banned following a spate of imported coronavirus infections. A government spokesman said it had been liaising with the Indian consulate, especially regarding the need to charter special flights where exceptional circumstances warranted.
With travel ban, Chinese residents flock to amusement parks
>> In China, a ban on traveling outside the country is still in effect due to the pandemic, causing Chinese theme parks to see a boom in activity, The Wall Street Journal reported. Several parks have capitalized on the renewed hunger to go outside after weeks of strict lockdown earlier this year by offering free admission for the rest of the year. They plan to make up for it with revenue from food, souvenirs and related items.
Macao to launch promotion campaign to attract mainland Chinese visitors
>> The Macao government is launching on September 1 a promotional campaign to attract more mainland Chinese visitors to Macao to accelerate the recovery of the local economy. The campaign will provide visitors from the mainland with promotional offers covering categories including flight tickets, accommodation, and spending at local shops.
China Travel reports HKD 526 million loss with no layoffs
>> China Travel International Investment Hong Kong has not laid off Hong Kong employees or asked staff to take no-pay leave, said deputy general manager Tao Xiaobin. Revenue in the first half was hit by the coronavirus pandemic but has started to recover since February, Tao said. He expects results in the second half to be better.