In China, a ban on traveling outside the country is still in effect due to the pandemic, causing Chinese theme parks to see a boom in activity, The Wall Street Journal (WSJ) reported.
Several parks, such as Maya Playa, have capitalized on the renewed hunger to go outside after weeks of strict lockdown earlier this year by offering free admission for the rest of the year. They plan to make up for it with revenue from food, souvenirs and related items.
The pandemic was something of a setback for the larger players, with Shanghai Disneyland shut down from January through May. But more local and regional parks have come to see it as a boon — with the travel shutdown, parks that didn't used to even meet full capacity are now enjoying more fruitful activity, according to WSJ.
Domestic tourism in August was almost back to pre-coronavirus levels, the report said.
Amusement parks worldwide were in a bind due to the pandemic, which saw the need for social distancing that would make it hard to fill parks up and cram people into rides. The future will likely involve creative measures to keep people distanced and more employees to watch out for violations. But smaller parks, which don't always have the sheer volume of attendance as larger counterparts, might not be hit as hard once the pandemic starts to recede.
China has an abundance of amusement parks, around 160 total, which offer a wildly varying run of experiences. One of them is called C-Space Project Mars and offers a simulation of the surface of Mars. Another, called the Kingdom of Little People, offers "a miniature realm populated by dwarfs," WSJ reported.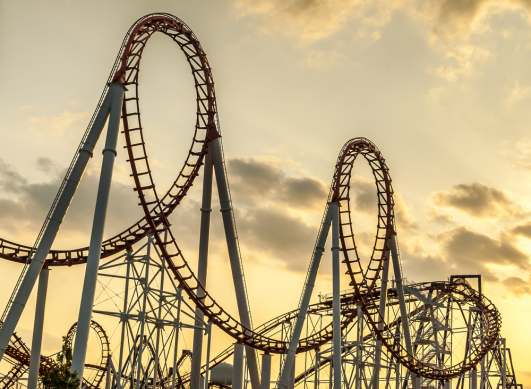 An attempt by the government to quell new parks from cropping up ended up failing. The measure was intended to free up more land for residential development, although this resulted in several venues not fitting their locations, according to WSJ. And theme parks have continued to come anyway as local governments still want theme parks to boost tourism and give their areas more character.
The massive amount of parks has tripled since around a decade ago and now also includes international forces such as Nickelodeon and Universal.
Read original article