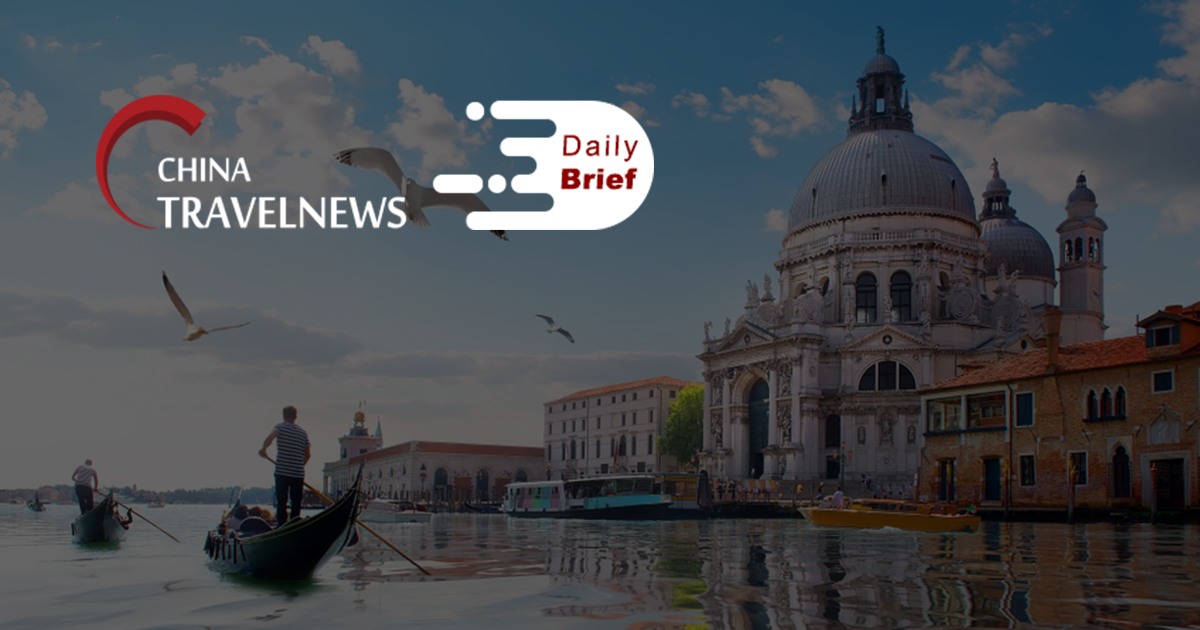 Tencent-invested travel firm reports 24.6% drop in revenue, sees recovery trend
>> Tongcheng-Elong Holdings, a Chinese online travel firm co-invested by Trip.com Group and Tencent, said its revenue plummeted 24.6% in the second quarter this year. Average monthly active users decreased by 3.3% year-to-year from 181.6 million in the same period of 2019, but increased by 18.3% quarter-to-quarter from 148.4 million in the first quarter of 2020, to 175.6 million this quarter. As of June 30, around 85.9% of its registered users resided in non-first-tier Chinese cities.
Chinese OTA Tuniu reports 97% drop in packaged-tour revenue
>> Leisure-focused Chinese online travel company Tuniu Corporation said its revenue from packaged tours declined more than 97% year-over-year in the second quarter this year. As of June 30, the company had cash and cash equivalents, restricted cash and short-term investments of USD 225.2 million. Tuniu believes that will be sufficient for the company to go through the next twelve months. The company expects net revenues to decline 80%-90% year-over-year in Q3.
TravelSky posts 40% decrease in half-year revenue
>> China's GDS giant TravelSky reported a 40% decline in total revenue to USD 333 million for the first half of 2020. Revenue from the aviation information technology services dropped more than 55% to USD 145 million during the first sixth months this year.
China's air travel recovery shows power of vast home market
>> China's biggest airlines could provide some much-needed encouragement for an aviation industry starved of good news this week. July traffic figures were promising, with passenger numbers for the three airlines rising about 25% from June as travel within China picked up. The trio flew a total of 22 million passengers domestically last month, more than 500 times as many flown at all by Hong Kong-based Cathay Pacific, which has no home market to fall back on. Revenue passenger kilometers also jumped, though the numbers remain far below a year ago, pre-pandemic.
Chinese travelers switch to small private tours
>> More domestic travelers are opting for small private tours after COVID-19. The number of private group tour bookings surged by 385% since cross-provincial tourism resumed about a month ago, Trip.com Group reported. Those small tours usually consist of no more than four travelers each and are increasingly favored by family and young travelers for privacy, freedom and in-depth experiences. Per capita tour costs are about USD 581.
China to blacklist overseas gambling destinations
>> China has established a blacklist system for cross-border gambling tourist destinations, according to an announcement released by the Ministry of Culture and Tourism. In establishing the blacklist system, the ministry and several relevant departments will impose travel restrictions on Chinese citizens heading to overseas cities and scenic spots on the list, according to the announcement.
China tourism group Duty Free's net profit slumped 72%
>> China Tourism Group Duty Free Corp said its first-half net profit fell sharply, as sales from duty-free goods declined due to travel restrictions amid the Covid-19 pandemic. Net profit slumped 72% from a year earlier to RMB 930.5 million (USD 135.1 million), while revenue dropped 22% to RMB 19.31 billion, the duty-free-shop operator said.
Rural homestays rule the roost amid COVID recovery
>> As COVID-19 comes under better control in China, the country's short-term vacation rental industry is recovering, with rural homestays and short-distance travel gaining popularity among Chinese tourists. According to a report from the Sharing Economy Research Center under the State Information Center, revenue from China's shared accommodation sector increased month-on-month by 78%, 199% and 35%, respectively, from March to May. Orders from Xiaozhu's official online store in Fliggy, Alibaba's travel service platform, surged by 600% in the second quarter compared with the first quarter.