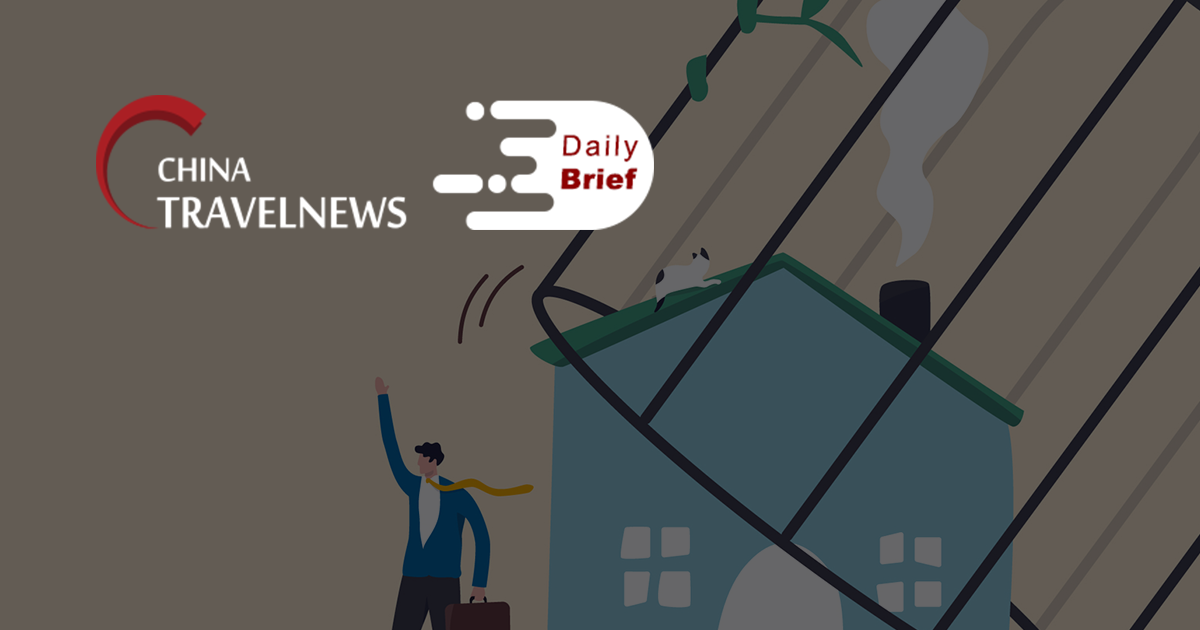 24 countries welcome Chinese tourists without need for quarantine
>> The number of countries worldwide that have allowed Chinese tourists to visit without going into quarantine on arrival is 24 as of August 17. Those countries include: Albania, Bermuda, Brazil, Cyprus, Dominica, Dominican Republic, French Polynesia, Jamaica, Kenya, Lebanon, Maldives, Malta, Montenegro, Nepal, Northern Macedonia, Ruanda, Serbia, Seychelles, St. Maarten, St. Vincent, Tanzania, Turkey, UAE and Virgin Islands.
To keep a balance between damage from the virus and damage to the economy, many destinations are slowly opening. As China last week decided to let EU citizens back into China if they have a resident or work permit, the EU should according to their own declaration in July open the border for Chinese from September.
Joint travel report by Trip.com and Google indicates travel interest recovery
>> A joint report by Trip.com Group and Google sheds light on consumer behaviors and attitudes toward tourism in Asia Pacific and reveals consumers' reactions to changes in the travel industry and the trends for coming months. Consumer confidence in travel differs depending on the state of the pandemic at consumers' home base. More than 30% of the consumers in Hong Kong, Japan and the Philippines are optimistic that they could make a trip within this year, while others, especially those from Japan, are taking a wait-and-see attitude.
Emirates resumes flights to Hong Kong
>> Emirates is resuming its Hong Kong flights starting from August 23. The UAE-based carrier says travelers from Hong Kong can connect to any destination on Emirates' current network of 75 cities in the Americas, Europe, Africa, Middle East, and Asia Pacific, and enjoy convenient connections via Dubai.
Contactless travel starts at Beijing airport
>> SITA, a technology provider for the air transport industry, announced what it called its most extensive biometric deployment to date that focuses on the busiest airport in China and the second busiest in the world. Beijing Capital International Airport has completely automated the entire passenger journey using SITA technology – from check-in and bag drop through to immigration, security, and finally boarding. Passengers only need to enrol once during check-in, then experience a seamless journey through the airport enabled by facial recognition.
Chinese domestic services back to pre-COVID level
>> Chinese domestic airline activity has virtually recovered to its 2019 levels as airlines have laid on more capacity than is profitable, in an apparent move to promote a revival in tourism and business travel. Although Chinese carriers' international activity remains very low, it has picked up notably since June, when the Civil Aviation Administration of China (CAAC) allowed more flights.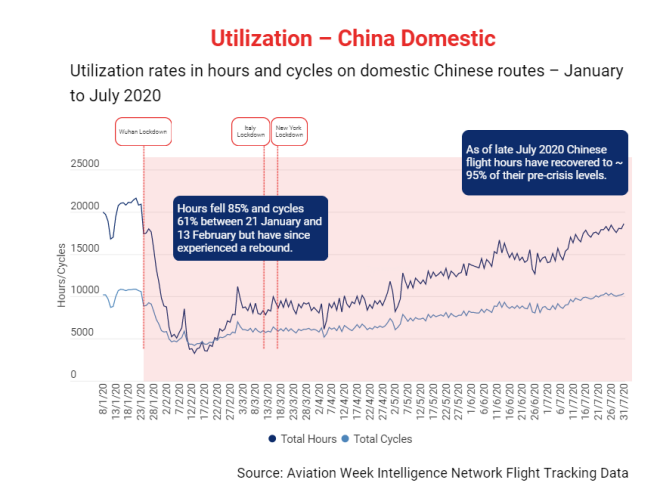 Meituan sees 17% decline in hotel room nights in Q2
>> Meituan Dianping, a local and travel service platform backed by Tencent, announced its second-quarter results for 2020 with an 8.9% rise in revenue. Hotel business continued to be significantly affected by the pandemic, with the number of domestic room nights consumed in the second quarter decreasing by 17% to 78 million.
Movie Hotel raises over $25 million to create hybrid experience
>> Movie Hotel, a Chinese hotel brand that wants to build hotel rooms that double up as private cinemas, has secured RMB 175 million (USD 25.3 million) in a financing round backed by AlphaX Partners and crow-funding platform Duocaitou. The round includes RMB 75 million (USD 10.8 million) in equity investment and RMB 100 million (USD 14.5 million) in a credit line, according to Chao Jia, founder of Movie Hotel.
Asia Pacific's and China's hotel construction pipelines continue to trend upwards
>> According to the recent Asia Pacific, excluding China, Hotel Construction Pipeline Trend Report from Lodging Econometrics (LE), Asia Pacific's total construction pipeline, excluding China, grew to 1,906 projects/404,520 rooms, up 6% and 3% respectively, year-over-year (YOY). According to the latest China Construction Pipeline Trend Report, analysts at Lodging Econometrics (LE) report that, China's total hotel construction pipeline continues to trend upward to an all-time high of 3,574 projects/647,704 rooms.
China records 31% drop in July hotel RevPAR
>> The Asia Pacific hotel industry reported continued improved performance from previous months but at overall low levels during July 2020, according to data from STR. Mainland China's hotel occupancy was down 18.5% to 57.9% while RevPAR declined 31.1% to RMB 218.8.