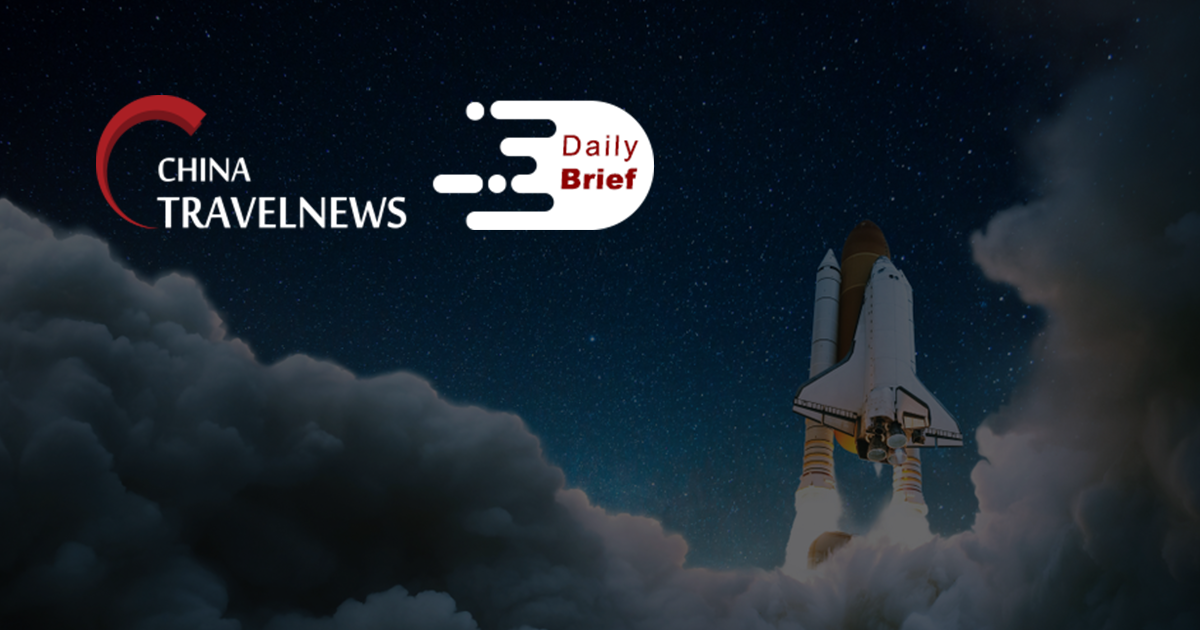 Trip.com Group controls nearly 49% voting rights of MakeMyTrip
>> India's biggest online travel group MakeMyTrip reported growth in core business segments for the past four fiscal years, according to the company's 20-F filing released recently. MakeMyTrip has expanded its operation beyond India to global markets including Singapore, UAE, Malaysia, Thailand and US. The fileing shows that Trip.com Group holds a16.9% stake in MakeMyTrip's ordinary shares, 100% of its Class B shares, and 48.85% of voting power. In contrast, MakeMyTrip's founder and chairman Deep Kalra owns just 6% of ordinary shares and 3.77% of voting rights.
Digital marketing takeaways for travel brands
>> During a recent webinar hosted by TravelDaily China and co-hosted by ITB China, Dave Rumsey, CEO of digital marketing expert ASAP+, pointed out that travel and retail brands need to reassess their investment and performance on the WeChat platform, by looking into content curation, menu design, function improvement and sales channel building. Going from "WeChat 1.0" to "WeChat 2.0", Mr. Rumsey said brands should evaluate the option to utilize a Social CRM tool, so that they can understand the followers and their behaviors in a systematical matter.
Hyatt's new hotel brand in China UrCove is open for reservations
>> UrCove, a hotel brand created under the joint venture of Hyatt and BTG Homeinns Hotels Group, is expected to open in October this year. Hyatt says the brand, which will be largely based in China, will provide members of its loyalty programme World of Hyatt more unique stay options to choose from and more opportunities to earn and redeem points on hotel stays.
US and China agree to double airline flights between them
>> The United States and China have agreed to double the number of airline flights that each other's airlines can operate between the countries, from four to eight per week. Chinese airlines that already fly to the United States — Air China, China Eastern Airlines, China Southern Airlines and Xiamen Airlines — will be allowed to make eight weekly round-trips instead of four, the department said. In early January, there were more than 300 flights per week between the two countries, but that number nosedived after the pandemic undercut demand for international air travel.
Chinese airlines set to fly to Mozambique, Madagascar
>> Hainan Airlines and Xiamen Airlines are both scheduled to fly one-off flights to Africa. On August 19th, Xiamen Airlines will fly nonstop to Madagascar using a Boeing 787. Meanwhile, Hainan will fly an Airbus A330-300 to Mozambique on August 22nd.
Over 120 United Airlines passengers stranded at airport near New York
>> More than 120 Chinese passengers are stuck at the Newark Liberty International Airport near New York City as they have been rejected from boarding the United Airlines UA79 flight to Tokyo on Sunday. The airline company explained that it needed to assign the flight a new crew member because of a crew scheduling disruption. The plane took off about three hours after the scheduled time. However, more than 120 Chinese passengers were not allowed into the plane because they would be missing their connecting flights from the Narita International Airport in Japan to two Chinese cities of Fuzhou and Hangzhou.
Victoria Cruise resumes river sailings in China
>> New York-based Victoria Cruise Lines has resumed its "Three Gorges Highlights" program of sailings on China's Yangtze River. The first cruise on the recently renovated Victoria Katarina departed on August 17. For now, only guests from the local Chinese market are sailing on the Victoria Katarina. Victoria Cruise Lines said it will be using the opportunity to fine tune its pandemic policies and procedures prior to the anticipated return of international visitors.
New port linking Macao, mainland opened
>> A new port to facilitate travel between Macao and Zhuhai, south China's Guangdong Province, was officially put into use Tuesday, a new step to boost development of the Guangdong-Hong Kong-Macao Greater Bay Area. As a flagship project of the Guangdong-Hong Kong-Macao Greater Bay Area, Hengqin Port significantly simplified clearance procedures.