Major Chinese hotel chain Huazhu Group said it recorded a 15.7% drop in net revenue in the first quarter this year. Excluding its German subsidiary Deutsche Hospitality, net revenue declined by 46%.
Hotel turnover of Huazhu decreased 32% year-over-year to RMB 5 billion for the first quarter. Excluding Deutsche Hospitality, hotel turnover decreased 49%.
The company registered a net loss of RMB 2.1 billion (USD 301 million) for the quarter, while net profit for the first quarter last year was RMB 106 million.
Huazhu expects net revenues to decline 32% to 34% year-over-year in the second quarter of 2020, or 35% to 37% if excluding the addition of Deutsche Hospitality.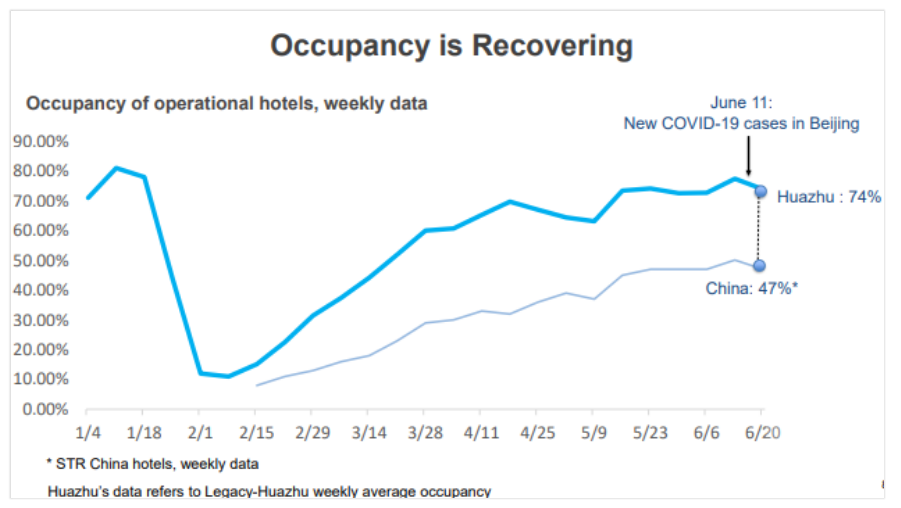 Huazhu's weekly occupancy has been growing since it reached the bottom in February. The hotel chain's occupancy rose to 74% around June 11, according to Huazhu.
Data from hotel industry research firm STR show that the overall occupancy of the China market was around 47% during the time, as the sample included many high-end hotels as well.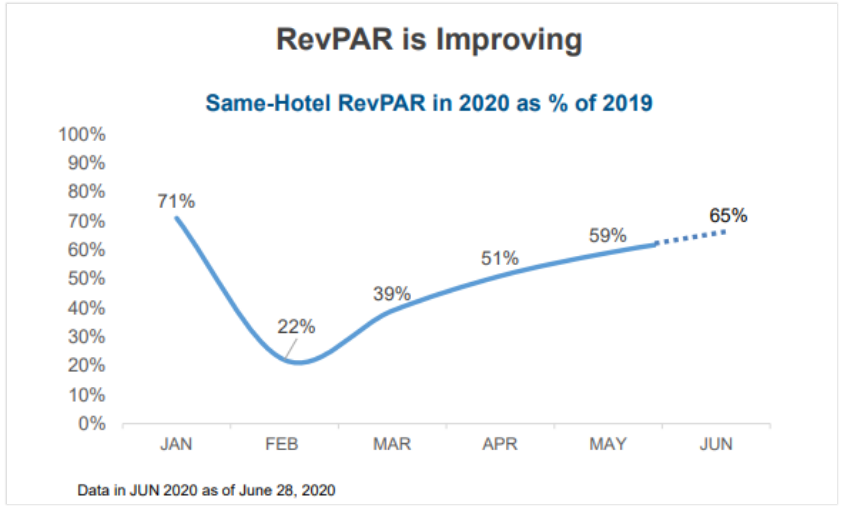 A similar trend can be seen in Huazhu's same-hotel RevPAR development. In February, the company's same-hotel RevPAR was just 22% of the level in the same month last year, but that soon rose to 59% in May and is expected to climb to 65% in June.
Editor's Note: This article has been revised to state that Huazhu's weekly occupancy rate around June 11 was reported by the hotel group itself, as STR does not reveal any individual hotel brand or company's performance. We apologize for an earlier mistake that stated otherwise.