Lifestyle service online platform Meituan Dianping said its revenue declined 12.6% to RMB 16.8 billion (USD 2.4 billion) in the first three months this year. Operating loss widened more than 30% to RMB 1.7 billion (USD 240 million) for the quarter.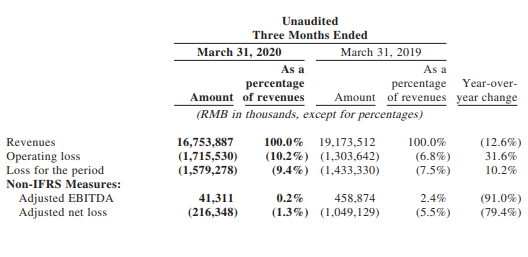 Revenues from in-store, hotel & travel were RMB 3.09 billion (USD 434 million) in the first quarter, 31.1% less than last year. Operating profit for this segment dropped 57.3% to RMB 680 million (USD 95.3 million).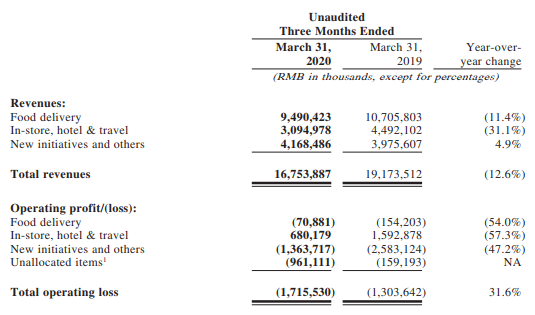 The COVID-19 pandemic has caused severe disruptions to the daily operations of the company's merchants including hotel services since late January. Business segments such as food delivery and in-store, hotel and travel, have all faced significant challenges on both the demand side and supply side.
Hotel business experienced enormous impact from the pandemic, with the number of domestic room nights consumed in the quarter decreasing by 45.5% to 42.8 million.
While local accommodation and business travel activities especially in lower-tier cities have started to rebound, consumers were still taking conservative measures and postponing travel-related activities and expenditures after the peak of the pandemic.
Read original report