ChinaTravelNews, Jerry Tang - It's always exciting reading about emerging startups winning funding and recognition from big-name investors, and more so during the COVID-19 pandemic, when many travel startups are either collapsing or shrinking. Such a win will surely draw more attention and further assert a company's value proposition, regardless of the actual amount raised.
Hotelmize, an Israel-based artificial intelligence startup focusing on hotel repricing technologies, announced earlier it received an undisclosed sum of funding from investors including Chinese e-commerce powerhouse Alibaba's entrepreneurs fund in its Series B round.
The not-for-profit Alibaba Hong Kong Entrepreneurs Fund aims to "empower startups and young entrepreneurs" in the city, and Hotelmize has pledged that it will establish its Asia Pacific headquarters in Hong Kong, with mainland China as a target market as well.
Dor Krubiner, CEO of Hotelmize, said the investment round had been discussed before the outbreak of the coronavirus, and the investors remained upbeat about the travel industry. "We were in discussion for around three months and Alibaba remains bullish on the travel market."
How does Hotelmize work?
Founded in 2016, the company has developed automated technology to monitor hotel price changes, help travel companies cancel their hotel bookings for consumers when prices go down and rebook the same hotel rooms for lower costs to save money.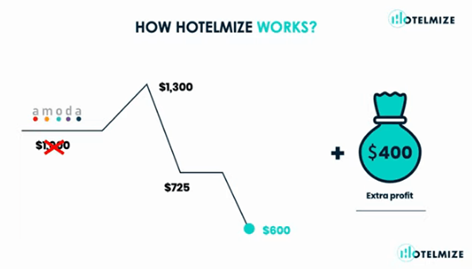 The company only charges its clients when extra profits are generated in rebooking – it takes 50% of the incremental income it generated for clients, according to Mr. Krubiner. Hotelmize's website data show it rebooked 208,000 hotel reservations in 2019, generating USD 15 million extra profit for its clients.
But business will be tougher this year amid the coronavirus pandemic, as travelers worldwide avoid all unnecessary travel.
Mr. Krubiner remains confident about the company's prospect. "The travel industry is here to stay, whether the COVID-19 will take another two months or five months." He believes that Hotelmize's business model may become even stronger after the pandemic because the travel companies will need to find a way to recover from their lost profits.
Before founding B2B-focused Hotelmize, Mr. Krubiner was founder and CEO of RoomsNinja, a consumer-facing service that helps travelers rebook hotel rooms and save money using similar rate-tracking technologies.
In just one year, the team pivoted to the current corporate-facing operation when Mr. Krubiner realized that the opportunity to scale up is bigger on the B2B side. "If we have 10,000 consumer clients and we can create value for 20% of them, the other 80% may not get value from our B2C solutions. We understood that the best way to leverage this opportunity is to run it to a corporate customer who will always gain value from our solutions."
The zero-sum game in hotel booking
By leveraging automated technologies, Hotelmize may create value for its clients, but every saving it makes for travel companies means the same exact amount of profit loss by hotels. It's like a zero-sum game, in which one party's gain is exactly balanced by the loss of the other party.
Will the company's cost-saving solutions for travel companies somehow make the hotels unhappy?
Mr. Krubiner said, "We only rebook around 10% of our clients' bookings, and let's say we get 10% of the market, it means the company only rebooks 1% of the hotel bookings in the market. And if the hotel market is making 10% of its profits in these orders, that means we are only taking 0.1% of its profits. The effect is minimal."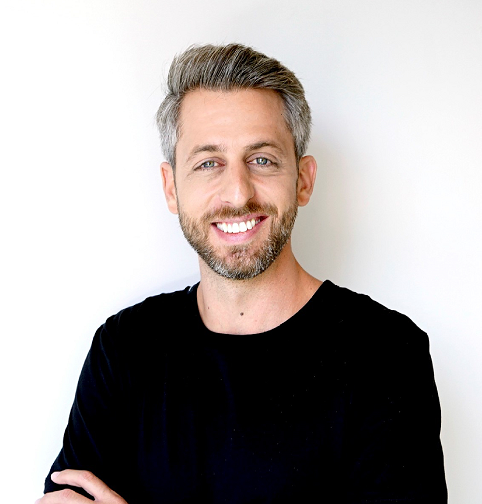 Dor Krubiner, CEO of Hotelmize
Furthermore, he thinks that in the long term this will be "beneficial for everybody", and the hotels just need to improve their pricing mechanism a little bit.
According to Mr. Krubiner, Hotelmize only works in free-cancellation bookings, which usually have a premium compared with the non-refundable bookings for the same hotel rooms. To recover some of their loss profit from Hotelmize' rebooking operation, he said the hotels simply need to increase the premium in a little bit on their free-cancellation pricing, as they are already doing today when they are pricing the premium for free-cancellation bookings.
As for the consumers, Mr. Krubiner said they are not affected in this operation. The company only works with hotel bookings in a merchant model, which means consumers make payments to travel companies instead of payment at hotels. So the consumers will still be able to get the same hotel rooms that they booked without knowing that the merchant of record may have improved its profits by lowering supply cost.
In terms of customer experience at property, will rebooking pose friction for hotel guests?
Mr. Krubiner pointed out that consumers will still be able to go to hotels with the same merchant confirmation. That is not changed, and not related to the hotel, so the guests are not affected even after rebooking.
Competition landscape
The potential for profit improvement in hotel rate fluctuation is no secret in the booking industry, but Mr. Krubiner thinks there are two technological barriers that keep online travel giants from rebooking by themselves.
The first barrier is the room mapping challenge – when a travel intermediary company works with different room suppliers, it is common that, in the search results, the same rooms of the same hotels appear with different names and prices. Many travel companies cannot identify and compare the different prices for the same hotel room automatically and on a large scale. Hotelmize said it has invested millions of dollars in developing its own room mapping technology to do that.
"You need to do it on a large scale and to be right 100% of the time as there is no room for error," said Mr. Krubiner. "We have re-shopped hundreds of millions of dollars' worth of bookings, imagine you made mistakes, you'll hold up hundreds of millions of dollars. So you need very, very good technology for that."
The other barrier is the ability to predict room rates over time.
"Hotel rates are going up and down over the line all the time. They might drop five days in a row but you don't want to re-shop every time the price goes down as that will affect your business," Mr. Krubiner pointed out. "The optimal way is to know the minimal price for each reservation and to re-shop it only one time, but still capture the full potential of the profit. This activity requires deep expertise and is highly complex to execute."
Hotelmize has been in operation for four years but there are also companies that have worked on similar solutions years earlier.
Dallas-based TRIPBAM was founded in 2012 and has teamed up with major travel management companies like BCD Travel, Concur and AMEX GBT. Seattle-headquartered Yapta was inaugurated in 2007 and has now claimed more than 8,000 customers worldwide. But the two companies are mostly focusing on business travel cost management, based on GDS data only, while Hotelmize leverages data from different sources including GDS, OTAs, bed banks and hotels.
Pruvo, a local counterpart of Hotelmize in Israel, has also closed a funding round recently, securing 1.1 million dollars. But the consumer-facing service seems to be a smaller player in the rebooking sector, having so far saved USD 6.6 million for its customers, according to a report of European technology media Silicon Canals.
Goal for China market
Mr. Krubiner understands that to do business in Asia and particularly in China, a company needs to gain credibility. "The first questions we were asked when we went to the Chinese market are: Who are you? Where are you coming from? And who are you working with in China?"
For that, a big name like Alibaba certainly does bring the Israeli startup more credibility when it wants to enter the market. Other than that, the Alibaba ecosystem has many mechanisms and big networks of people that would allow Hotelmize to establish its operation in Asia.
Mr. Krubiner did not disclose details about the company's business partners in China. But the company's goal is basically to partner with the top travel companies in the country. It also hopes to find the right persons with local know-how to grow in the region.
Hotelmize plans to open more offices in mainland China after establishing its Asia Pacific headquarters in Hong Kong.