China's three major airlines, Air China, China Southern Airlines and China Eastern Airlines, have all released their financial reports for the year ended 31 December 2019.
Air China
Air China's net profit dropped 13% in 2019 on flat revenue growth and higher financing costs.
The Beijing-based carrier said net profit was CNY6.42 billion, down from CNY7.35 billion in 2018.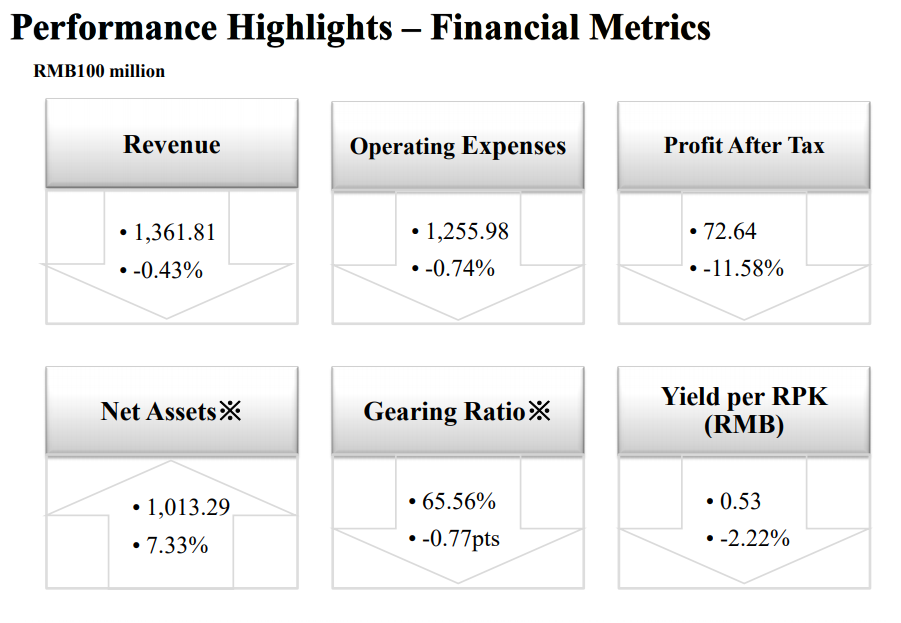 Revenue fell 0.43% to CNY136.18 billion and total air passenger revenue was CNY 867 million, a 2.56% increase YOY.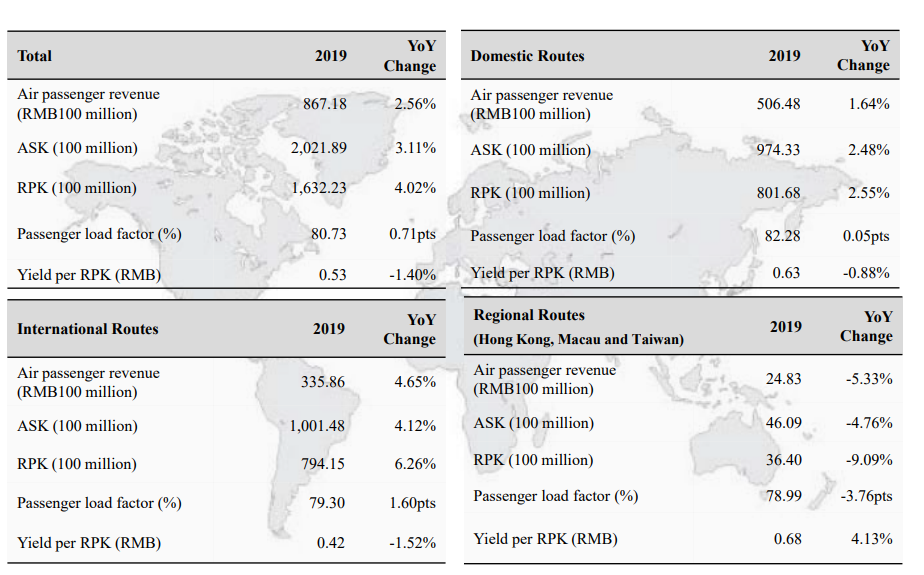 Air China said it carried 115 million passengers in 2019, up 4.8% from a year earlier, while cargo and mail volume fell 1.8%. Revenue from frequent fliers increased by 5.2% YoY.
For 2020, the airline expects a sharp short-term decline in the number of domestic and international passengers due to the ongoing COVID-19 pandemic.
China Southern Airlines
China Southern Airlines' net profit decreased by 10.5% to CNY31 billion in 2019.
Revenue rose 7.5% to CNY154 billion. Operating revenue from passenger revenue increased 8.17% to CNY139 billion.


In 2019, China Southern Airlines handled approximately 152 million passengers, ranking first among China's airlines for 41 consecutive years.
China Eastern Airlines
China Eastern Airlines' net profit rose 18.8% to CNY34.8 billion in 2019.
Revenue grew to CNY128 billion in 2019 from CNY122 billion a year earlier due to higher revenue from passenger, cargo and mail traffic.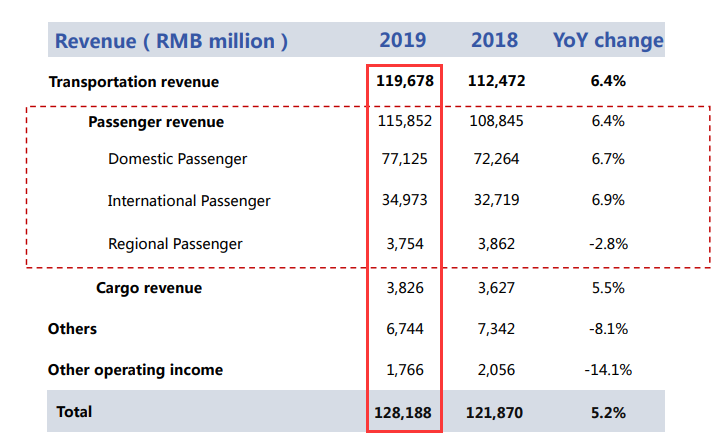 The Shanghai-based airline has carried 130 million passengers in 2019, up 7.5% from a year earlier.
China Eastern Airlines has a total of 723 aircraft in 2019, an increase of 43 aircraft compared with last year.
The Covid-19 pandemic has caused significant uncertainty to the international and domestic businesses of the airline, and its impact on the operation and financial conditions for 2020 cannot be precisely predicted currently, it said.