ChinaTravelNews - As of February 3 at 16:14 in Beijing time (GMT+8), the coronavirus first identified in Wuhan, China has killed more than 360 people and infected over 17,000 people across the country, according to a real-time update site established by Tencent News.
The data compiled by Johns Hopkins CSSE show that popular Chinese tourist destinations including Thailand, Japan, Singapore, and South Korea are also confirming more infected cases.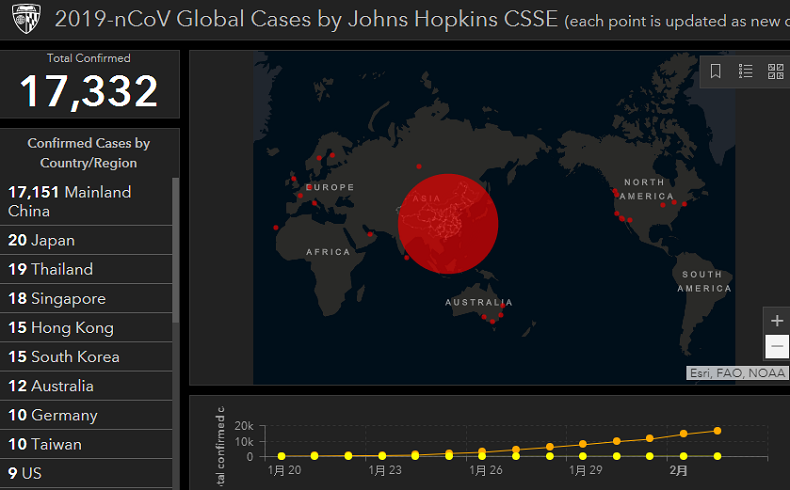 In an effort to prevent the infectious disease from spreading further at home and abroad, medical teams from cities such as Beijing, Shanghai, Guangzhou and Chongqing have gathered in Wuhan to help.
Local hotels have voluntarily been offering free accommodation to the thousands of doctors and nurses working at Wuhan hospitals since the Chinese New Year's eve on January 24. The hoteliers have set up a volunteer assistance Wechat group to arrange free guest rooms for the medical professionals, initially asking just properties with no central air conditioning to join the initiative.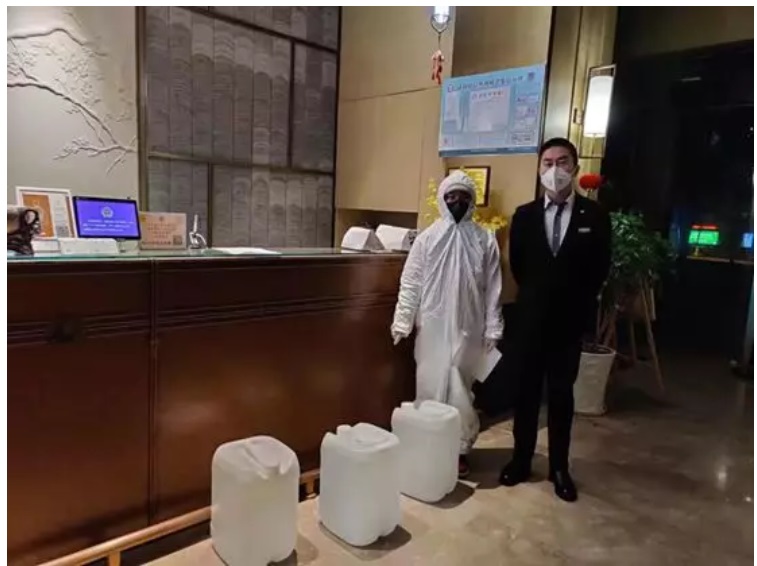 On January 25, ChinaTravelNews' parent company TravelDaily joined the volunteer assistance group that calls for more hotels and even homestay operators to take part in the program, and took part in the verification of volunteer accommodation providers.
Hotels under major chains like Huazhu, Jinjiang, BTG Homeinns and Dossen International are participating in the program, and there are a high number of small- and mid-scale independent properties too. Short-term rental providers like Tujia and Airbnb have also provided some complimentary lodging properties.
According to TravelDaily's statistics, 271 hotels in Wuhan and 47 hotels in nearby areas have participated in the volunteer work since January 23. The volunteer group had provided 6,056 medical workers with free accommodation of more than 40,000 room nights as of January 30 at 21:00.
The group's charity work resonated well with local media and people from all walks of life, who in turn helped by collecting supplies like facial masks, gloves, medical alcohol, disinfectant products, chemsuits and air purifiers to improve safety and sanitation for the medical and hospitality workers.
More than 1,000 travel industry professionals are participating in the volunteer work, including hotel owners who use their properties to serve medical workers in the city, hotel staff who operate the properties, private enterprise bosses who fund and work personally to provide medical and assistance supplies, professional translators who translate materials about medical products, product managers and developers who have even developed a simplified version of hotel PMS for the program, chauffeurs who offer free rides and delivery for medical workers, restaurant owners who provide free meals to medical workers, and media and public relations professionals who help by reporting on the volunteer program.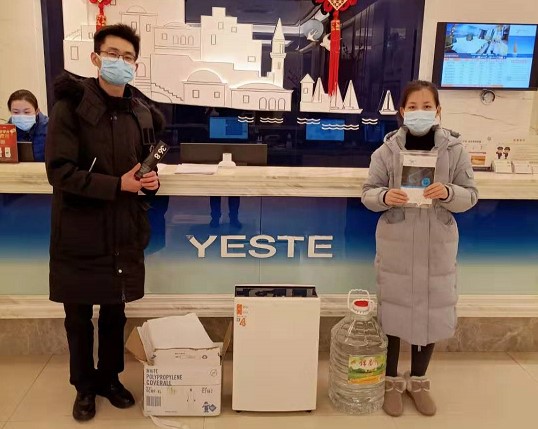 We would like to express our sincere gratitude to all those who have helped and are continuing to help in the program!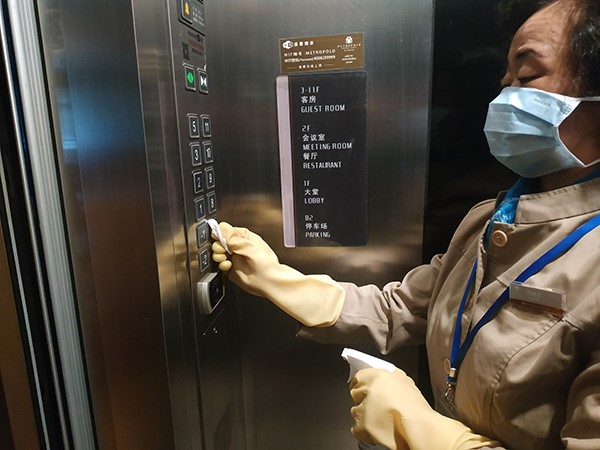 Other than the volunteer program, major hotel chains at home and abroad have also responded to the virus outbreak by offering free cancellation to consumers and franchise fee waivers to property owners.
Nasdaq-listed Chinese hotel giant Huazhu Group announced on January 31 that it will upgrade its franchisee support policies: From February 1 to March 31, the company will charge only half of the franchise fees for all 5,049 franchise properties in operation nationwide. For the hotels in Wuhan and nearby cities which are now in lockdown to control the spread of virus, Huazhu has suspended franchise fee charges. Beijing-based hotel group BTG Homeinns announced on January 30 that it will waive all brand and service fee charges on the franchise hotels that have been temporarily expropriated by the authorities across the country. Hospitality group Plateno decided to waive management fees for all its franchised/managed hotels in the Hubei province from January 23 to March 31.
Global hospitality groups including Marriott, Hilton, IHG, Accor and Hyatt offer free cancellation for hotel bookings on their China properties from late January to early February. Similar free cancellation policies are also offered for Chinese guests who have reserved overseas hotels during the time.
Online travel service providers including Meituan Dianping, Trip.com Group, Tuniu.com, Tongcheng Group, Mafengwo.com, KLOOK, Fliggy and Qunar have released free cancellation policies on flight, rail, hotel, attractions, package bookings for travelers to or from Wuhan city/Hubei Province with suspected/confirmed cases of coronavirus, or had close contact with confirmed cases.
Airline companies including China Eastern, Air China, China Southern, Hainan Airlines, Spring Airlines, Juneyao Airlines, Sichuan Airlines, and Shenzhen Airlines have released their provisional cancellation and refund policy, allowing passengers who have purchased tickets before January 24, 2020 to cancel their flights before expiry dates through previous booking channels or the airlines' official channels.
ChinaTravelNews will continue updating reports on the coronavirus outbreak and its impact on the travel industry. Stay tuned.
Read earlier reports on the Virus Updates series:
>> W.H.O. declares global emergency, Singapore bans Chinese visitors
>> Russia shuts border, 6,000 passengers held on cruise
>> China Association of Travel Services issues open letter on coronavirus outbreak
>> China's travel industry takes actions to fight against coronavirus