ChinaTravelNews, Ritesh Gupta –Continuing with its aggressive focus on the mid-scale segment, BTG Homeinns Hotels Group plans to end 2019 with close to 1000 hotels in China in this category.
"By the end of June this year, we had around 4000 hotels in operation. Out of these 750 or so belonged to the mid-scale category and 100 hotels were in the upscale segment. We intend to take the mid-scale hotel segment beyond the 1000-mark by the end of this year. (This initiative) is an ongoing expansion of our business, adding to the set of budget hotels that we operate," David Sun, General Manager of BTG Homeinns Hotels Group and Chairman & CEO of Homeinns Hotel Group, told ChinaTravelNews.com in an interview.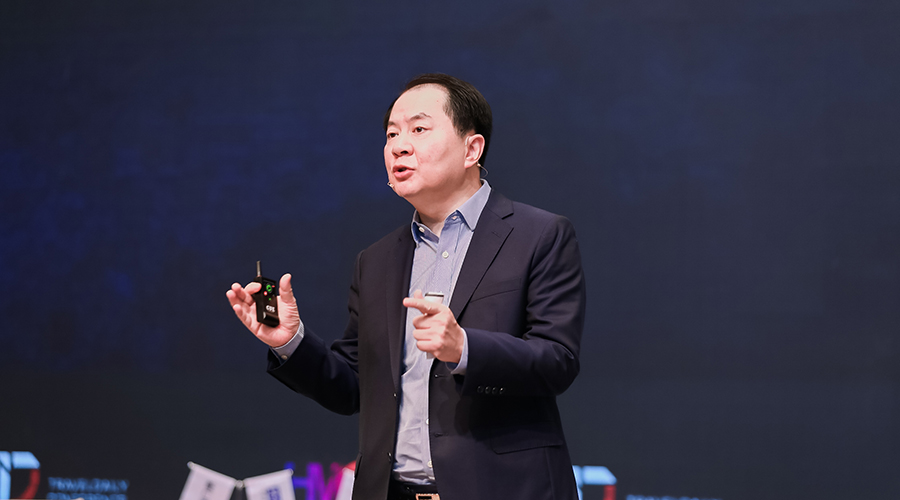 David Sun, General Manager & CEO, Homeinns Hotel Group
"In all, we are targeting 4500 hotels by the end of this year," said Sun, who was a speaker at the TravelDaily's Hotel Marketing Conference in Shanghai.
As the number of branded hotels flourish in China, it is clear that the travel segments that are being targeted are getting defined. For instance, BTG Homeinns Hotels Group is moving ahead with its joint venture with global hospitality company, Hyatt Hotels, to serve those Chinese consumers who travel for work.
Sun mentioned that it was in February this year when the JV for Chinese travellers was announced, and then post that, the name of the brand - UrCove - was chosen to compete in the currently underserved upper-midscale segment. "We have been working on the brand and finalizing elements of the product, and finalized all of this in June," said Sun. The goal is to go for accessible locations in gateway cities where travellers can enjoy "bleisure" (mix of leisure and business) experiences. "This brand is for a comfortable/ relaxed and premium travel experience," said Sun. The Chinese name is Yifei. "We have been working on a couple of hotels in Beijing and Shanghai. Hopefully, the first couple of openings are going to come up by the second quarter of 2020," shared Sun, who added that in the first phase the JV is only target Shanghai, Beijing, Guangzhou, Shenzhen, and few other cities. "But as we go for 100 hotels in 5 years, we will assess," he said.
BTG Homeinns Hotels Group is currently serving Chinese travellers with 20 brands or so. "We believe these many are sufficient. We have to be careful about cannibalization of brands. We already have a diversified portfolio - with Yitel Premium, Homeinnplus and Homeinn Selected - helping us in expanding our mid-scale hotels," said Sun.
He also added that the group is diversifying its revenue matrix with foray into the mid-scale and upscale category. "For years, we have only focused on room revenue from our budget hotels. But now we are targeting food and beverages, and also other avenues (space sharing for work, recreation etc.," he said.
Expansion of branded hotels in China
Big Chinese hotel companies are shaping the industry with the launch of new hotels and multiple brands. And when compared with the U.S., where today 65-70% or so of the total market has branded properties, Chinese players have in comparison 30% or so of the market represented by brands. But what stands out in this comparison is the fact that China's growth trajectory shows that it has reached this mark in 15 years or so, whereas the U. S. hotel market has been around for more than five decades.
As an industry, Chinese players can hope to feature 50% branded hotels in the entire market in the next 5-8 years, said Sun.
Commenting on how established hotel companies are capitalizing on their industry knowledge and new structure to support independent hotels to join their network, Sun said, "It is definitely an opportunity considering how fragmented the industry still is."
For instance, Huazhu Group has taken a flexible approach and worked out a different fee structure to accommodate independent hotels. It is planning to open 300-400 new soft brand hotels this year. Huazhu launched its soft brand franchise system earlier this year.