ChinaTravelNews, Ritesh Gupta – It is fascinating to follow the journey of an agile organization; more so in case of an airline as running the same tends to be riddled with deep-rooted challenges. And when one thinks of how a European carrier is looking at digitizing touchpoints in China, it makes the evaluation even more riveting.
Air France KLM has made swift progress in the last few years in China, but the group is far from being complacent. The group carried over 101 million passengers last year.
The group embraced the Scaled Agile Framework (SAFe) few years ago. This methodology is for propelling agile transformation, facilitating agile product development via cross-functional collaboration. The focus is on swift learning through shorter cycles and constant delivery pipelines. Output includes a minimum viable product, then acting on data and validated learning from users to get closer to delivering an optimal offering.
Acknowledging such approach, Guido van Til, VP Digital Strategy, Air France KLM, shared that there is a certain pace with which agile teams, called Release Trains (a Train or a team is aligned to a common business or technology mission) work.
"We call them Release Planes (instead of Trains) at KLM, and we have eight of them," shared Guido, who mentioned that delivery of a project from the various product teams at work is on a two-weekly basis. The 40 product teams are grouped in the Release Planes, for e.g. Sales, Airport, Recovery etc. "The cadence is a 3-month period called a Program Increment (PI)," mentioned Guido.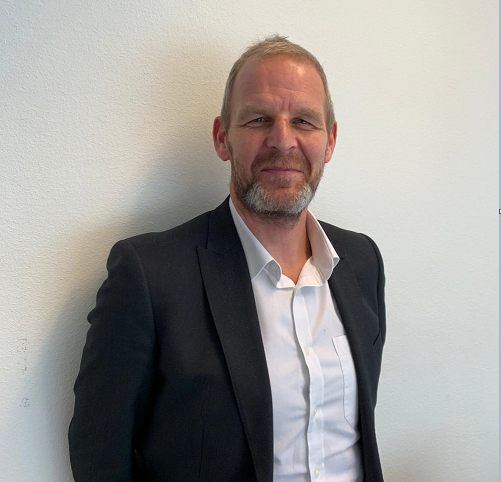 Guido van Til, VP Digital Strategy, Air France KLM
As per our previous interactions with KLM, to its credit, with such collaborative approach (featuring front-end e-commerce team, back-end API teams, payments team etc.), the airline has managed to introduce options such as WeChat Pay. In fact, the group has been swift when compared with other airlines, when it comes to working with local ecosystems (for e. g. opened a WeChat account in 2014). KLM has been offering travelers the option to receive their booking confirmation, check-in notification, boarding pass and flight status updates via WeChat.
But the group is far from being complacent and believes the journey is an on-going one.
"An organization can't work on an agile product or a flexible product in a traditional setup. The flexibility refers to testing, for instance A/B testing, on a regular basis and then going after gains based on actual consumer interaction about what works best for them," mentioned Guido, who is scheduled to speak at this year's TravelDaily Conference to be held in Shanghai (August 27-29). Interestingly, this should also pave the way for a tailored offering for Chinese customers, but it isn't a straightforward process just because SAFe methodology for agile transformation has been implemented.
"As for our challenge in China…we aren't there yet to really create that local experience. The journey where we are today at Air France KLM is a huge refactoring of our digital ecosystem. We are working on plans to introducing a new website, new booking and servicing experience etc. as per the needs of a Chinese customer and providing them the same," said Guido. "Chinese customers are used to opening certain apps, and we do work with partners (including China Southern, China Eastern and Xiamen) plus we have our sales organization and digital marketing team (in total 50 employees) to assist us."
Serving Chinese travelers
Guido explained that digital is all about creating capabilities that enable travelers to help themselves, for instance, when they opt for self-service digital offering. At the same time, it should also empower the front-line staff to serve the travelers. Guido shared certain vital aspects of operating in China:
1. It is not just airline-owned touchpoints: "From an airline's perspective, in any case, selling of the product is a challenge, but even more challenging is the fulfillment aspect i. e. the actual journey of the traveler. And that's very complicated (considering the day of travel – going to the airport, check-in, baggage, clearing security and immigration etc.). Being a European carrier, we have to understand every need and nuance of what entails an experience," said Guido. For instance, Chinese travelers rely immensely on mobile devices. How can these personal devices be used for authentication – identity management, payment etc. to streamline the journey wherever possible? "In China, the whole landscape is different, and we need to ensure we aren't relying overtly on drawing customers only to our touchpoints.
2. Looking at customer ownership via 3rd party ecosystems: Guido added, "Indigenous closed platforms/ walled-gardens here are different. They are a way of life. It is vital for us to forge a direct relationship in order to come across a relevant brand. We are open to partnerships with all the platforms. We can together improve engagement. We can bring our travel-related expertise/ services and interact in real-time, for instance, via WeChat. Since we are not a go-to-brand from a traveler's perspective, so we have to be there."
Some key initiatives:
• A Fliggy flagship store since February 2016; it started as being a web-only initiative. "As of November 2017, we worked on a Fliggy mobile store," shared Guido.
• "We do have an HTML5 Mini Official site on WeChat," he said. On WeChat, KLM is the first non-Chinese airline with a mini program including price notifications (since March 2019).
"Currently we're also working on starting a Ctrip Flagship store, although not yet in place as still work in progress," mentioned Guido.
3. Personalization: Guido acknowledged the significance of personalization. "It's fashionable (every organization wants to do it and talk about it) but it should be consistent and relevant for the consumer. Consumers use different channels, but we have to respond in the same manner. It is about having a 360-degree view of the traveler, acting on available data, what they have done previously with us and recognizing the traveler at every touchpoint," he said. The group acts on behavioral data, transactional data etc. but if one talk of a major challenge in China, then Guido acknowledged that the data is "less detailed".
4. Seamless and frictionless journey: Extending the conversation beyond personalization, Guido also mentioned that while the impetus is being given to a smooth journey, the fact remains that it isn't easy to keep track of the customer's journey and the overall experience. He said that are instances where the experience isn't streamlined – for instance, checking in for a flight isn't allowed online or even at self-service kiosk at the airport. "This tends to be for verification, where the agent at the airport has to check the passport in-person," said Guido. Airlines serving passengers in China would be better off informing travelers about such limitations of services they expect to use. "It would be better to let them know why online check-in or kiosks aren't working, and this would ensure a better experience with airlines," said Guido. On the positive side, over the years the group has taken initiatives to train flight attendants and stewards about the Chinese culture.
Guido van Til, VP Digital Strategy, Air France KLM is scheduled to speak at the TravelDaily Conference to be held in Shanghai (August 27-29).