ITB China 2019 was off to a fabulous start as the cream of the global and Chinese travel industry, including Jane Sun, CEO of online travel group Ctrip, James Liang, Co-Founder and Executive Board Chairman, Ctrip, and Leo Liu, President of Greater China, Wyndham Hotel Group, graced the opening ceremony of the premier Chinese travel trade event in Shanghai on Wednesday.
Other dignitaries who featured in the ribbon-cutting ceremony of the largest Chinese B2B travel trade show, being held at the Shanghai World Expo Exhibition and Convention Centre, included - H.E. Sen. Gian Marco Centinaio (Italian Minister of Agriculture, Food, Forestry Policies and Tourism), Xiong Jia (General Manager of Eastern China, Air China), Cang Ding Yu (Chairman, Shanghai JinJiang Travel Holding Co., Ltd.), Dongjie Guo (President, HCG Travel Group), Wu Xiaomei (Deputy Secretary General of China Tourism Association, CTA) and Dr. Martin Buck (Senior Vice President, Travel & Logistics of Messe Berlin).
This ceremony was followed by the official opening guided tour of the exhibitors' arena. It commenced with the stand of the current partner destination, Italy.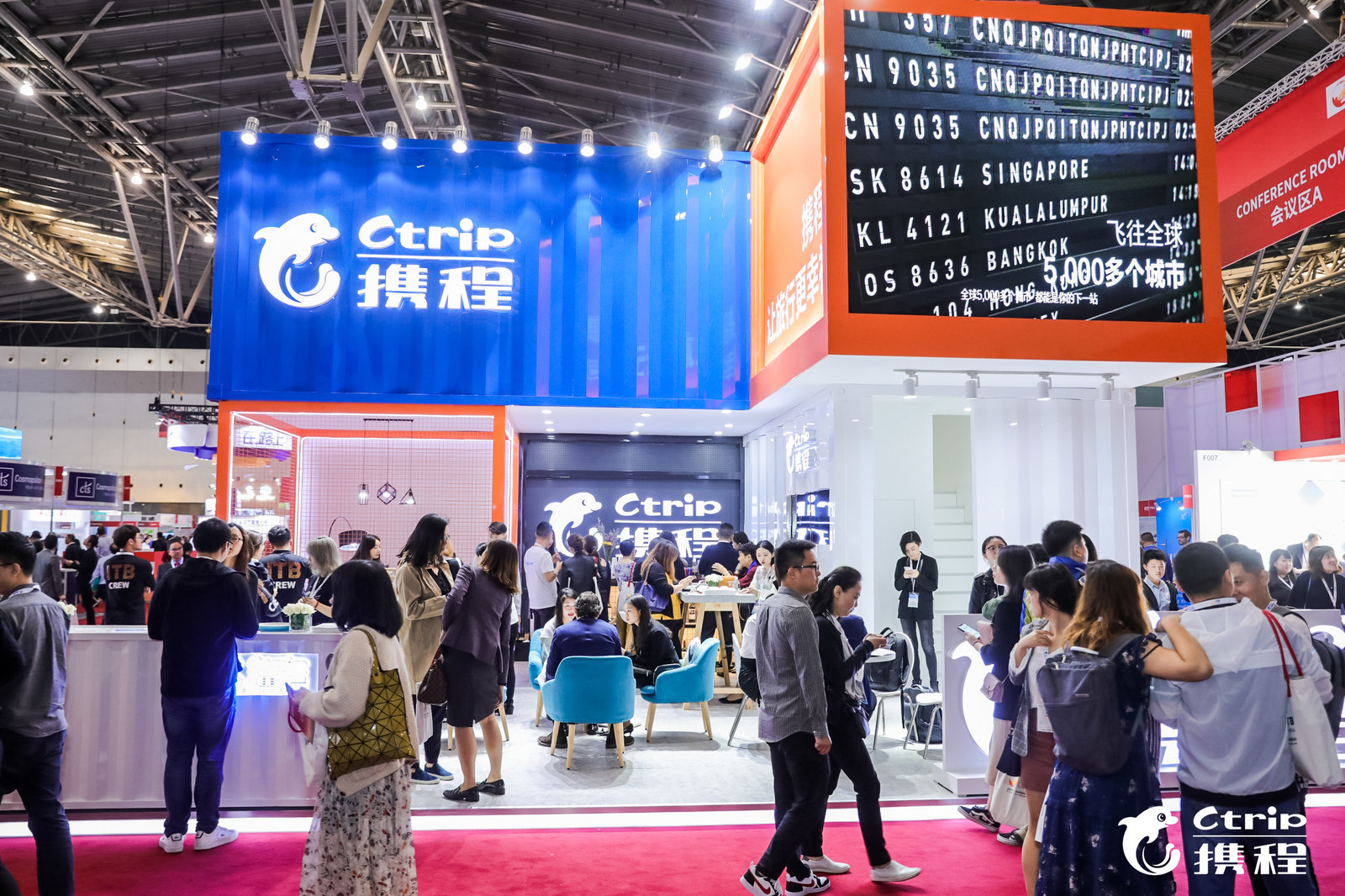 Ctrip kicks off ITB China Conference
Post the opening ceremony, Ctrip's Liang kicked off the three-day ITB China Conference, which runs in conjunction with the trade event. Liang highlighted the vast gap between outbound travel from China and the inbound segment, and emphasized that it is time China tackled painpoints to elevate the positioning of the country as a tourism destination for foreign visitors.
One of the goals of China, as a nation, should be to make people around the world dream about travelling to China, mentioned Liang.
"Some of the painpoints are new and some are old, but these need to be eradicated. Other countries benefit from inbound tourism, especially with growing pie of outbound travellers from China and it boosts their economic growth," said Liang, who added that China, too, has the potential to gain from inbound tourism. But for this, there is a need to overcome certain challenges, including ones related to letting foreign visitors enjoy their trip freely.
If ones assesses how foreign travellers generally pay for buying products or services in China, they tend to struggle with their chosen methods. Liang acknowledged the same and said, "China has moved towards being a cashless society, but international travellers find it to be a hurdle (when they try to pay via cash or cards, they are being refused at certain places or even if they wish to buy the Chinese currency, they can't find options to exchange and buy Chinese currency easily)."
"Other painpoints that foreign travellers face include access to the Internet, especially their preferred sites/ apps - could be Facebook, Google, etc (this means foreign travellers can't share their travel experiences when they are enjoying in China). Also, the issue of inconvenience around obtaining visa to visit China needs to be sorted," explained Liang.
As for the outbound travel segment, Chinese travellers are evolving, and certain aspects that need to be addressed, as explained by Charlie Li, CEO, TravelDaily China during his presentation, are:
• Experience matters - mundane trips not appreciated anymore
• Inform travellers and prepare them in advance - For instance, enthusiasts of basketball visiting the U. S. can understand the NBA schedule, how to buy tickets, what to expect at the venue etc. in advance and this way explore locations better.
• Longer stays/ long-haul destinations
• Digital transactions
• Fine dining
• Family and friends play a vital role
Tourism boards and destination marketing specialists are digging deeper to understand what a traveller from China is looking for and reaping results of the same.
For instance, Los Angeles attracted 1.2 million visitors from China last year. The figure is an all-time, making Los Angeles the number one ranked U.S. city for Chinese travellers (6.9 percent increase, the largest net gain among all international markets).
In addition to multiple conference sessions about destination travel and theme travel on Day 1, the day was also marked by a number of other events, including ITB China-hosted Customer Travel Networking Event as the Travel Technology Networking Event.