ChinaTravelNews, Jerry Tang - Give a man a fish and you feed him for a day; teach a man to fish and you feed him for a lifetime. This saying rings true for established travel and hospitality titans like Ctrip, Marriott and Amadeus as they look to the future by investing in startups and facilitating the emergence of new technologies or disruptive ideas in different industry segments.
Unlike Japan's conglomerate investor SoftBank, which envisions a "unicorn farm" by bringing startups across different sectors under the USD 100 billion Vision Fund, travel technology provider Amadeus focuses its attention on newly established firms which provide travel-related services powered by innovative technologies or models.
The Madrid-based travel giant does have its investment arm Amadeus Ventures offering financial backing to selected startups worldwide, but in the long term, cash is not the only thing that can help the industry's newcomers move ahead, especially in the Asia Pacific region, where USD 106 billion has already been invested across 5,000 deals since 2012, according to data from research firm CB Insights.
The Next plan
Amadeus, as the world's largest global distribution system (GDS) provider, has also initiated Amadeus Next in 2015 to grow startups into great companies. Stretching far beyond financial or strategic investments, the project defines itself as a community of startups, enterprises, incubators, co-working spaces, investors and more, at the crossroads of travel and technologies.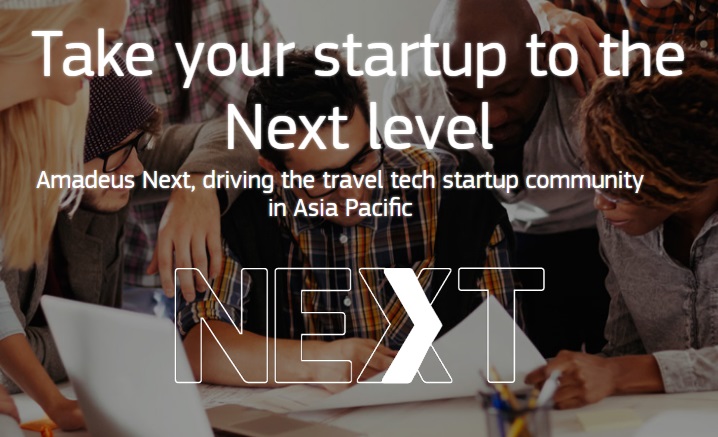 Amadeus acts as a mentor for the newcomers, providing them with expertise, know-how and technological support to facilitate their minimum viable products (MVP). A minimum viable product means a first-edition but ready-to-use application with crucial features that solve users' problems, minus nice-to-have features, as defined by mobile development agency ANODA.
Amadeus Next does not offer direct financial support to these startups. Instead, it helps the startups in technology building, expert advice, customer reach and funding referral. Some participant startups mentioned that they would look forward to more added value through a wider range of assistance and interaction within the community.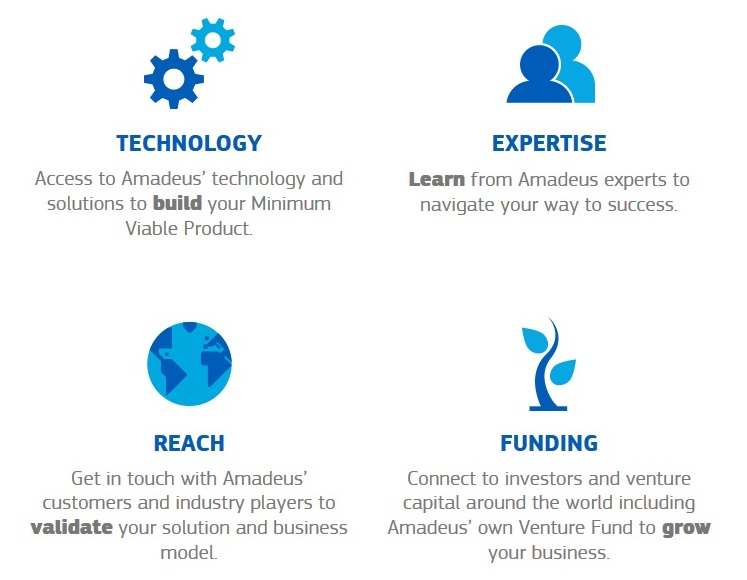 "In addition to helping entrepreneurs identify suitable customers and partners, the Amadeus Next startup community also provides a platform for idea sharing between fellow entrepreneurs," said Matt James, Senior Manager, Corporate Strategy & Business Development, Amadeus Asia Pacific.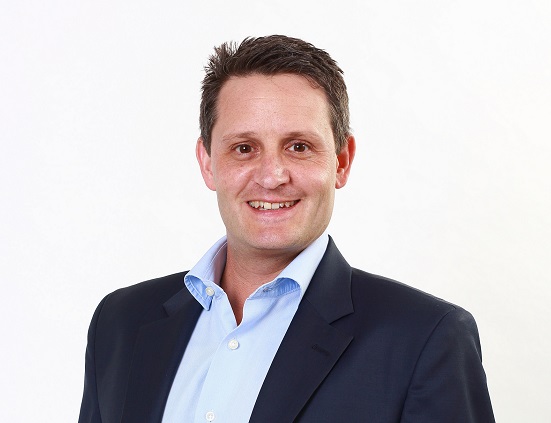 Matt James, Senior Manager, Corporate Strategy & Business Development, Amadeus Asia Pacific
The project has been in play for over three years now, but it still has much to learn about the multi-layered Asia Pacific markets. "Our key focus this year was to expand into new countries to improve our understanding of markets, alongside strengthening Amadeus' footprint in the startup ecosystem across Asia Pacific," according to Mr. James, who is currently based in Bangkok, Thailand.
Asian markets
Amadeus Next announced in 2017 that it planned to further expand in countries like China, Indonesia and Vietnam.
Out of the 37 startups listed on the website, there are just four Chinese startups: tours and activities booking platform Klook, AR tour navigation provider Qiantech, airport transfer booking app HeyCars, and travel agent digital retail service Trip International. By comparison, the Amadeus Next community has around 12 India-based startups, ranging from social networking platform to ticket search engine.
Commenting on the China and India markets, Mr. James said that both markets are prominent in technology innovation and spend time and money on research and development. But he sees China as a unique market.
"China owns more patents in AI and blockchain than any other country in the world. The sheer number of patents being filed in these fields indicates much competition happening in the country."
The blockchain is a decentralized technology that some observers believe has the potential to disrupt traditional travel distribution players like GDSs in the future. Also speaking about blockchain, Ms. Suzanna Chiu, head of Amadeus Ventures, said during the Skift Forum Europe 2018 in June that the company was internally having a few pilot programs with startup partners. But she then added that the company didn't invest in initial coin offerings (ICOs) or crypto-currencies.
The status quo
The Amadeus Next program has specific guidelines in screening partner startups, for example, the startup company should be related to travel technology with an unproven or new business model, a functional MVP, and it should be less than four years old. In addition, the funding it has received should not have exceeded USD 10 million.
"We also look at the soft criteria such as whether they have a cross-functional team that can execute and run the business, as well as scale it in the market," Mr. James said.
Amadeus Next said that travel startups can join the community with peace of mind as it connects startups to Amadeus' customers and industry players, but takes no vested interest or equity in the startups. "Within Asia Pacific, our observation was that early seed stage startups are challenged with access to technology partners and customers as well as know-how about the travel industry. Therefore, the support from Amadeus Next includes the provision of Amadeus' technology and products for startups to build their MVPs," Mr. James clarified.
For startup funding, the community would recommend Amadeus Ventures and its pool of venture capital partners such as Gobi Partners, Matrix Partners and Queen's Road Capital. The company has introduced more than 150 startups to its business units since Amadeus Ventures was born in 2014 and has developed more than 20 joint projects with its portfolio companies, according to Mr. James.
As opposed to the Amadeus Ventures practice with clear and exact investment protocols, the performance of Amadeus Next's community-building work may prove difficult to measure, as no clear return on investment can be drawn. Mr. James said that Amadeus Next's mission is fundamentally "to contribute to a better and smarter future for the travel industry".
Forward thinking
According to the company's annual results in 2017, Amadeus spent 15.3% of its total revenue, or EUR 299.0 million, in research and development in the year, and capitalized EUR 464.0 million (before deducting any incentives). As Amadeus is highly reliant on technologies to drive growth, both external startup incubating and internal pilot research on the latest travel technologies and trends are crucial for the company's long-term prosperity.
But Amadeus is hardly alone in this game.
Chinese online travel giant Ctrip announced in May that the company has upgraded its internal incubation program, expanding from its well-known Baby Tiger program within the organization to become Oasis Lab, an external innovation hub actively searching for the next big thing in the travel industry. Oasis Lab recently formed a tie-up with Plug and Play, an early investor of big names like Google and PayPal. The Silicon Valley-based innovation platform will work with Ctrip's incubation program to explore the travel and hospitality sector, particularly in China.
In July, German airline group Lufthansa launched a local office for its Lufthansa Innovation Hub operation in southern Chinese city Shenzhen in a bid to target China's travel and mobility tech space.
European aircraft maker Airbus also selected Shenzhen to establish its Airbus China Innovation Centre (ACIC). In December last year, the ACIC teamed up with Chinese telecom supplier China Mobile to develop in-flight WiFi services, fueled by growing demand for greater connectivity, especially from Asia Pacific passengers. The innovation office is also working with lots of Chinese companies to make progress in onboard hardware and cabin experience among others.
The travel distribution and technology sectors are constantly evolving and established players in the field will always need to think forward and seek new momentum to gain a strong foothold.
Looking ahead, Mr. James mentioned that the company intends to identify and work with more emerging startups in a wide range of segments from mobile, IoT, personalization, content, sharing economy, data and corporate social responsibility. The game plan is to target new technologies and trends before they land in travel. "We have been and will continue to explore other verticals such as fintech, insurtech and IoT to discover emerging technologies and trends before they reach the travel sector."
Mr. Matt James, Senior Manager of Corporate Strategy & Business Development at Amadeus Asia Pacific, has joined the panel of judges for the 2019 ITB China Startup Awards that will take place on May 16 in Shanghai.