Chinese tourism to Europe is increasing: At ITB China, set to take place from 15 – 17 May 2019 in Shanghai, the rising demand for exhibition space by European destinations reflects the trend of Europe remaining the number one long-haul destination for Chinese tourists. Being the largest regional pavilion exhibitor, the European Travel Commission (ETC) will have a stronger exhibition presence at the three-day B2B travel show with the majority of ETC members with a presence in China having already signed up for ITB China 2019.
The ETC is presenting transnational cultural and natural experiences in the European pavilion along with other European countries having additional individual presences on the show floor such as Finland, Germany or Portugal. The growth potential of countries and regions from South- and Eastern Europe is also well reflected: Among many others, the Catalan Tourist Board, Malta Tourism Authority, Hungarian Tourism Agency Ltd and Tourism Association of Canton Sarajevo will present their services and products to China's top travel buyers and trade visitors at ITB China next year.
David Axiotis, General Manager of ITB China says: "The initiative of the EU-China Tourism Year (ECTY) is already making progress, especially in regards to more Chinese tourists heading to Central and Eastern Europe. European countries put on a strong display at ITB China next year, which is no surprise. According to a trend report by Forward Keys and the European Travel Commission (ETC), Europe sees a huge growth in Chinese visitors. In the first four months of 2018, Chinese arrivals in Europe were up 9.3 percent."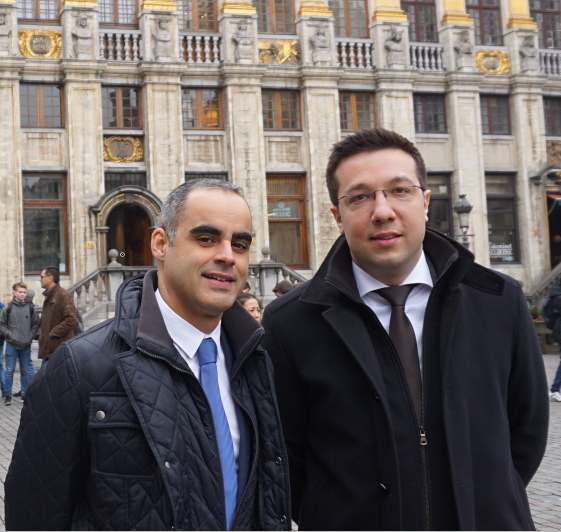 Eduardo Santander, Director at European Travel Commission; David Axiotis, General Manager of ITB China
Eduardo Santander, Executive Director at European Travel Commission: "The success of the EU-China Tourism Year demonstrates the benefits of working together for European destinations to become more competitive in China. We are glad to continue and further strengthen the cooperation with our Chinese and European partners at ITB China next year. Only with their support and commitment Europe will succeed in fostering sustainable tourism growth from the Chinese market in the years to come."
"We are very pleased to know ETC will also be attending ITB China 2019. The feedback Portugal is getting from Chinese trade representatives and Chinese tourists has been stronger and stronger every year towards Europe and we believe ETC's presence at ITB China will bring more awareness to Portugal as an amazing destination," said a Spokesperson from Portugal Tourist Board in China.
The ITB China 2019 exhibitor registration is now open, click HERE to register and for more information please email to contact@itb-china.com .