ChinaTravelNews, Ritesh Gupta – The pace with which China's digital ecosystem continues to evolve, it doesn't come as a surprise when foreign travel brands stress on the need to "learn" from indigenous Internet players.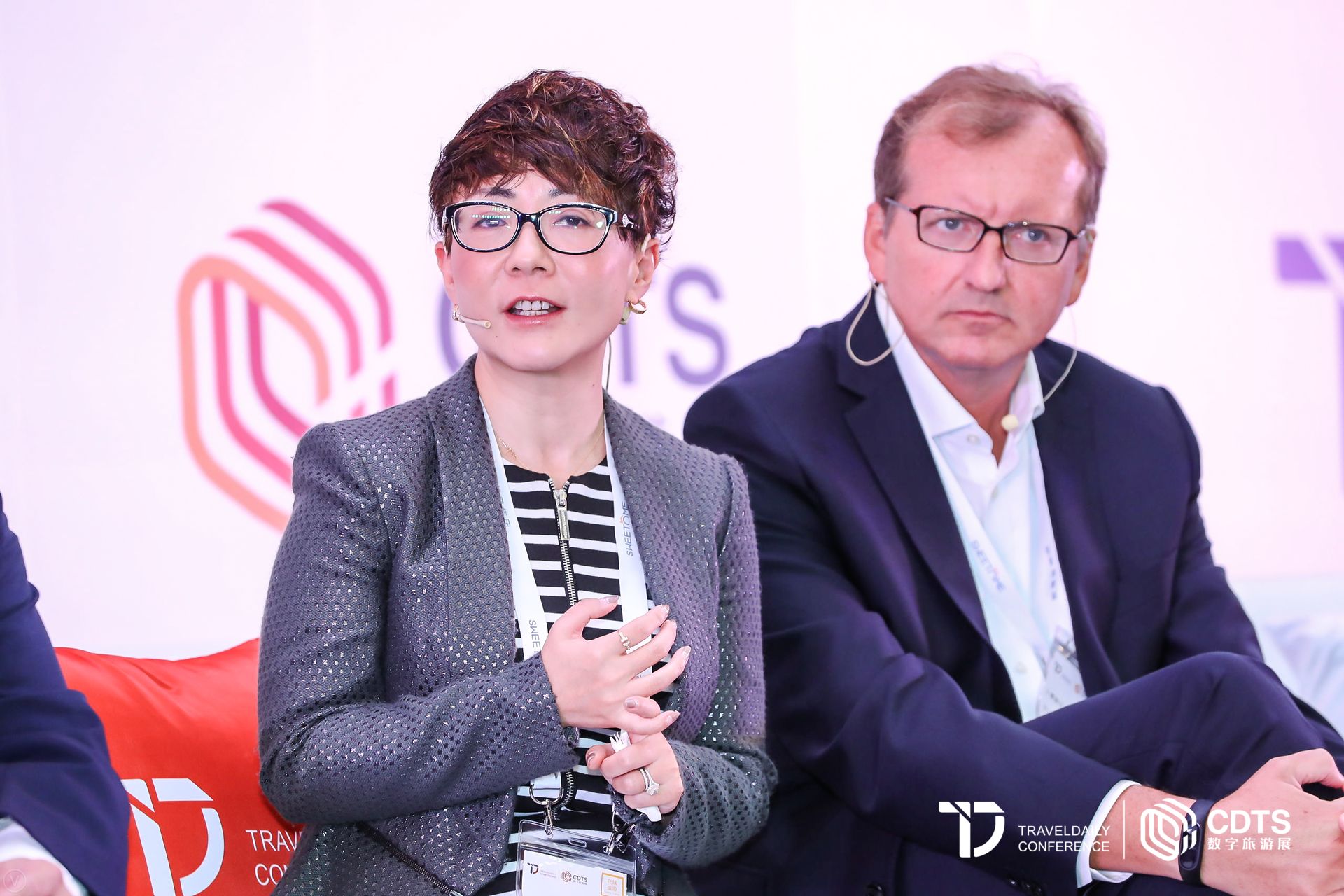 Left: Marsha Ma, Managing Director, China, Booking.com; Right: Guido Brettschneider, CEO, TUI China Travel
"(There is plenty to learn) in general from (many) e-commerce players in China," said Marsha Ma, Managing Director, China, Booking.com.
Expanding on the same, during the TravelDaily Conference in Shanghai, Ma said the group is keen on digging deep as far as digital consumer behaviour of Chinese consumers is concerned. "Also, another key area for us is to engage travellers on mobile - how to inspire people via apt use of content and merchandising in this market," she said.
Foreign companies like Booking Holdings and Lufthansa Innovation Unit (LIH) are not only evaluating business opportunities in the digital space of strategic relevance, but they are also keen on understanding how Chinese technology ecosystems are going about overlooking certain evolutionary steps and thereby shaping consumption patterns of global relevance.
Solid entrepreneurial culture
"China possesses a great entrepreneurial culture," stated Christopher R. Hemmeter, Co-founder and Managing Director, Thayer Ventures.
Baidu, Tencent and Alibaba are present in every sphere of the Internet ecosystem - e-commerce/ retail, content and media, messaging and social, sharing economy, artificial intelligence etc. And one aspect that lures non-Chinese businesses today is related to the fact that there is a responsive audience to what is being tested and introduced out in the Chinese Internet ecosystem. The consumer here is more likely to adapt to any technological innovation than their counterparts in the western part of the globe, be it for the U. S. or Europe, and this was agreed upon by the panelists, who discussed how global travel brands are faring in China.
Even the likes of Ctrip have been evolving. For instance, Ctrip has introduced its multi-mode transportation offering - air plus train, air plus bus, train plus bus and other car services etc. for a seamless door-to-door travel. This is the reason China is being tipped to remain the most dynamic market for novel mobility offerings, ranging from cars over minibuses to bikes and beyond.
"If one would like to understand how we will get from A to B in the next years, especially in the urban context, this (China) is the right place to be," Gleb Tritus, Managing Director of LIH told in a recent interview.
LIH is not only looking at companies that are strategically relevant travel and mobility technology players. But the team is also open to get associated with new, stand-alone digital ventures of particular strategic relevance.
Booking Holdings continues to invest in this market. Other than financial investment and commercial relationship with Ctrip, the US-based group also chose to invest $450 million in Meituan last year. A couple of months ago the group chose to invest $500 million in DiDi. Booking Holdings is looking at several factors in addition to evaluating how the consumption economy is progressing. These factors include investors in these companies - for instance, Tencent in Meituan and also how a local company like DiDi's technology and scale in the travel and mobility industry can be leveraged.