ChinaTravelNews, Ritesh Gupta - The transformation of a full-service airline into an agile, data-driven and digital organization tends to be riddled with hurdles but there are few airlines that aren't averse to accepting change and continue to prepare for today's connected era. Finnair is one such carrier.
"Every time you interact with us, we have an opportunity to learn about you." this message stands out in Finnair's approach towards being customer-centric.
To capitalize on every interaction, organizations are preparing for rapid learning cycles and empowering autonomous teams to innovate and validate at speed. New roles are being introduced (e. g. in the arena of user experience design, engineering etc.), and this is being backed by robust data strategy and IT infrastructure. So how all of this is paving way for digital innovation and how does it impact the passenger experience?
"For Finnair, it (the impact of digital innovation on passengers) is about offering a better service." says Jaron Millner, Head of Digital Platform at Finnair.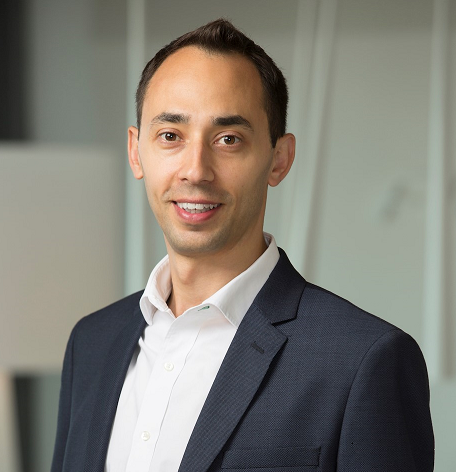 Jaron Millner, Head of Digital Platform, Finnair Plc
Few concrete ways in which the airline is refining its offerings and improving the customer experience:
• Letting the passenger be in control: "(Our focus) is ensuring one ends up having an even better experience while travelling with us, interacting with us… removing friction (dealing with painpoints) and smoothing the overall journey," shared Millner. Finnair is inching towards the same by ensuring the data collected contributes in making every interaction more meaningful for the customer. The objective is to add value depending upon the stage of the booking funnel.
Reflecting on the journey of online experience, Millner said the team not only intends to provide the best possible experience to each and every passenger. "Our goal is to enable an online experience to the extent that customer wants to have this. We intend to ensure that our customers are in control to what extent they want their experience to be personalized," said Millner.
• Product optimization: "The transformation also means adoption of a customer-centric approach to building our digital products and leveraging 'digital' for the benefit of our customers," mentioned Millner. Even though Millner asserted that Finnair is still in the early stages of this journey and there is a lot of work that needs to be done, the airline has already come up with few path-breaking initiatives to sharpen the efficacy of direct digital touchpoints. For instance, the decision to work on a new booking engine that would enable travellers to book a ticket with a stopover in Finland. And a completely new mobile booking experience that is currently available on beta.finnair.com. The teams are also very focused on ensuring in-flight entertainment and connectivity is world-class, with on-board wifi now on all widebody aircraft.
"We believe we are on the right path (of transformation). In the last year or so, we have been building our digital teams – adding staff for service design, service engineering etc. Looking at the development (of the products and the readiness of the touchpoints) and the traction that we have gained with our digital offerings is a testimony of our improved delivery (of what travellers are looking for). We have the momentum, and we strive to improve going forward," said Millner. "We are very focused on delivering digital services that provide value for our customers. To ensure this, we started approximately one year ago working on a digital service strategy that crystallized our digital service value propositions for our customers; a digital platform strategy was formed."
Making it work for China
One of the critical aspects of replicating such customer-centricity at a local level in China is the ingestion of data. In this context, first party data gains a lot of importance as it forms the backbone of any data-centric interaction.
"Every market in which we service our customers we try to look at what market-specific customer needs and desires they have. We attempt to cater to these (requirements). Purely from a service perspective, we are looking at different avenues to service our customers better (in China). We are still working through the initial stages (to make personalization work). But we are constantly looking at way to strengthen our ability to serve passengers better – not only during the travel shopping process, but also in the travelling phase (i. e. post buying of ticket and actual consumption of the travel product)," said Millner.
One of the major developments that all foreign companies operating in China need to consider relates to personal data protection rules under China's Cybersecurity Law (CSL). Companies need to evaluate their precise obligations under the law and other related regulations to mitigate the compliance risks. It has to be ensured that personal information must be stored in China, a major requirement that all foreign companies must adhere to in the future. "In every market we operate our aim is naturally to conform to local rules and regulations as well as common industry practices and this applies to China as well," said Millner.
Another area that Finnair has been keenly evaluating is association with ecosystems like Tencent and Alibaba.
It is being highlighted that a platform like Fliggy is much different from an online travel agency (OTA). In fact, OTAs have been criticized for their role in not sharing information about passengers; something which travel suppliers believe restricts their interaction so much that they only get to know the "real" passenger when passenger themselves gets in touch with the supplier with their booking details prior to the travel or on the day of travel. On the other hand, as shared by Alibaba recently, Fliggy enables travel merchants to control the content, show price range etc. on the brand storefronts.
Acknowledging the growing importance of these ecosystems, Millner said, "We understand the significance of Chinese ecosystems and there is a lot of future potential. I believe there are different stages of onboarding the customer to the Finnair experience."
He said as customers evaluate the digital experience being offered via Finnair touchpoints versus what is being delivered as a digital experience via an ecosystem, it would be interesting to assess how the line gets blurred or is redefined in the future to ensure there is uniformity in the perception of the passenger as well as the delivery of the experience. Ecosystems with their technology of big data expertise are certainly nudging ahead with interesting propositions. For instance, the team at Fliggy has introduced a feature that enables an augmented reality scan of any brand logo via the Fliggy app to bring a user into a digital world from the offline one. This is a prime example of Alibaba as an ecosystem is nurturing certain habits and capitalizing on them (building further on the scanning of QR Code, which is quite common), and in a fun-oriented manner consumers are being taken to the promotion landing page or offering free tickets, coupons, etc. depending upon the objective of the company.
The next stage is how brands like Finnair can leverage data around the activity of customers on these platforms. This is where major carriers are counting on their NDC XML APIs and the ability to process data from the online indirect channels, for example, search data from NDC APIs. "We have been increasingly focusing on our NDC API not only for distributing fares and products, but also for information related to the product." said, Millner. Such search data via NDC XML API helps airlines know who is searching or travelling, what their travel intent is and what might be of interest to them. A lot can be understood by analyzing search data. By being aware of the intent and what is of interest to passengers, digital teams can tailor offering for different channels. There are global intermediaries that connected with Finnair via the NDC XML API, but the airline didn't disclose the name of any partner.
Finnair has already achieved major milestones in China, being the first non-Chinese airline to develop a flagship store for online flight bookings on the JD Travel platform, the first European Airline to enable ticket sales through WeChat or early adopters of Alipay as a mean to accept in-flight payments. The airline has offices in Beijing and Shanghai. The staff in these regional sales offices works in conjunction with the digital teams in Helsinki to refine the digital product. "The staff in China is adept at understanding and sharing how the market is evolving and their knowledge is valuable," said Millner.
The Chinese Internet ecosystem is still capable of surprising everyone. Millner acknowledged the growth of "super app", Meituan, and stated that brands have to deeply look into what value is being created by various players and their role in engaging the travel shoppers.
Jaron Millner, Head of Digital Platform of Finnair Plc, is scheduled to deliver a keynote speech on "Digital Innovation - Transforming the Travel Experience" at the 2018 China Airline Merchandising Conference on July 25 in Shanghai.