Huazhu Group (formerly China Lodging Group) announced on June 26 that it has surpassed InterContinental Hotels Group (IHG) in market capitalization as the world's fourth highest value hospitality group.
According to data from global market intelligence firm Capital IQ, the NASDAQ-listed Chinese hotel giant was valued at USD 12.8 billion as of May 31 this year, while IHG was at around USD 12.1 billion at the time.


Data source: Capital IQ, as of May 31, 2018
As of June 25, Marriott remained the world's highest value hotel group with a market capitalization of around USD 45.6 billion, followed by Hilton (USD 23.8 billion) and Accor (USD 14.27 billion).
Chinese state-controlled hotel giant Shanghai Jin Jiang was also in the top ten, ranking ninth with a market value of USD 5.04 billion. another state-owned hotel group, Beijing-headquartered BTG Hotels Group valued at USD 4.25 billion, is ranked 12th.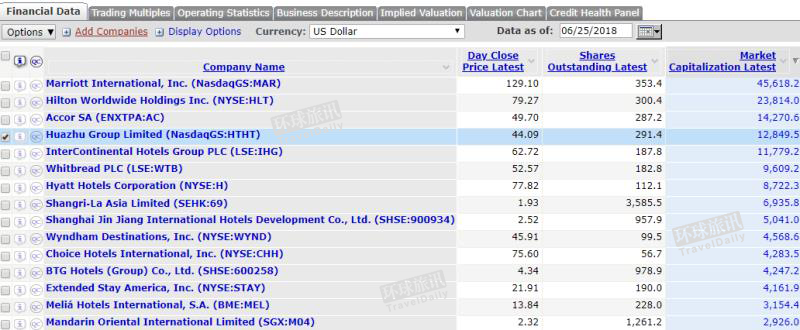 Data source: Capital IQ, as of June 25, 2018
The Huazhu Group was founded in 2005 and now has 18 brands with 3,817 hotels and 384,959 rooms in 382 cities. According to its first-quarter earnings report, the company reported 29.6% increase in net revenues to RMB 2,091.2 million (USD 333.4 million) for the first quarter of 2018. Net income attributable to the company was RMB 128.5 million (USD 20.5 million) for the quarter.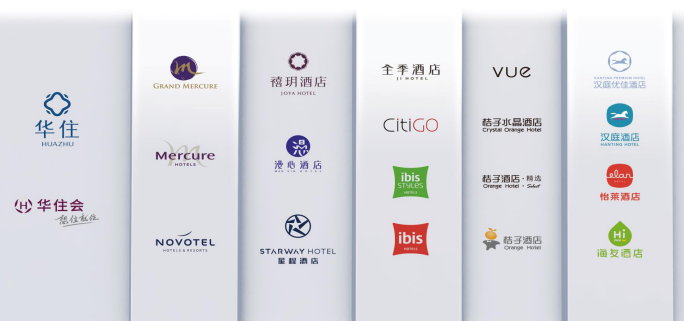 Following a strategic alliance with French hotelier Accor in 2016, Huazhu now has master franchisee rights for Mercure, ibis and ibis Styles, and co-development rights for Grand Mercure and Novotel, as well as a 28% stake in Accor Luxury and Upscale Hotel business in the Pan-China region. Accor Chairman and CEO Sebastien sits on Huazhu's board.

The two companies also have cross ownership in that Huazhu holds 4.5% of Accor and Accor holds 10.3% of Huazhu. (Translated by Jerry)