SemiTrip, a dining service supplier targeting outbound Chinese tourists, announced on June 5 that it raised millions of yuan in an angel round of financing. Guangzhou Tongchuang Capital was the lead investor, and Horn Fund also participated.
The company had earlier raised 600,000 yuan from Horn Fund in a seed funding round on January 1, 2017.
SemiTrip works with a B2B model, making global restaurants available for booking through its partner platforms, and earning a certain level of commission from the platforms for each booking made by tourists.
SemiTrip has listed more than 8,000 restaurants from 312 cities across 53 countries on its partner platforms. In January and February this year, more than 3,000 orders were placed on its platform, bringing in RMB 396,000 commission, said Xinlei Li, co-founder and CEO of SemiTrip.
SemiTrip is working with major Chinese OTAs including Meituan-Dianping, Ctrip, Fliggy, Baicheng.com, Tuniu, 8pig.com and other platforms.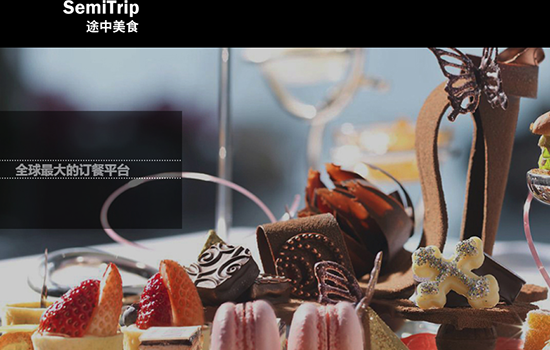 SemiTrip offers greater booking efficiency at lower cost, in that customers can book 2-8 hours in advance for a fee of RMB 35 on SemiTrip, whereas other platforms require 3 days booking in advance for a fee of RMB 200 per person.
At present, SemiTrip with 8,000 restaurants listed on Meituan claims the highest share of listing on that platform.
SemiTrip is adding listings to Fliggy soon. Mr. Li believes that the company will contribute over 70% of the overseas restaurants listed on Fliggy.
SemiTrip has started rolling out overseas services for individual customers this year and has chosen Asian countries and regions for trials.
Since March, SemiTrip has established direct connections with more than 200 restaurants at popular tourist destinations such as Hong Kong, Macau, Taiwan, Singapore, Malaysia, Thailand, Germany, Italy, Swiss, France and New Zealand, and is inviting more restaurants to join the platform in the future.