China market trends
>> Some 130 million Chinese individuals traveled abroad in 2017, up by 7% from 122 million in 2016. They spent a total of USD $115.29 billion last year, a 5% year-on-year increase, according to the 2017 China Outbound Tourism Travel Report jointly released by Ctrip and China Tourism Academy.
>> A European Travel Commission (ETC) survey found that nearly three in five (or 58%) Chinese nationals plan to travel internationally between January-April 2018, of which 93% are likely to choose a European destination, as the European Union vowed to bring more Chinese visitors to boost economic growth in Europe.
>> In Q4 2017, both Hilton and Marriott reported strong performance driven by rising demand for rooms in China. An analyst said China is arriving at a "golden age of travel", where its growing middle class is boosting demand for both inbound and outbound travel.
>> AccorHotels CEO Sebastien Bazin predicted that, in two years, 90% or even 100% of transactions in China would be driven by mobile payment instead of cash or credit card. The French hotel giant plans to partner with mobile payment solution providers from either the US or China in the next 12 or 18 months.
>> A Chinese outbound travel study jointly issued by Nielsen and Alipay found that 65% of Chinese tourists used mobile payment during overseas travel in 2017, compared to 11% among non-Chinese tourists. The survey showed that 91% of Chinese tourists would be more willing to spend if overseas merchants accepted Chinese mobile payment brands.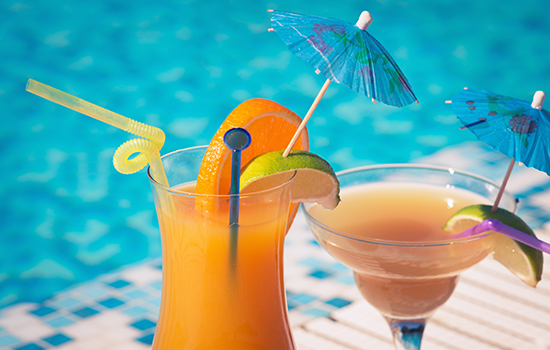 >> CLSA Asia-Pacific Markets predicted that by 2021 Chinese tourists would spend an astonishing USD 429 billion in outbound trips each year. In order to be fully prepared, Southeast Asian countries had invested more than USD 100 billion to build airports, railways, hotels and theme parks. Visa estimated that there were plans for at least 178 new airports in the Asia-Pacific region, and for hundreds of infrastructure facilities to be upgraded.
>> The Global Business Travel Forecast 2018 by American Express anticipated rising demand and flat fares in China's airlines, high speed railways and hotel business this year. The number of hotels in the pipeline in China was showing robust growth, representing over 50% of Asia Pacific hotel development.
Travel startup funding rounds
>> Beijing-based Trip.io, a travel booking marketplace based on blockchain, announced that it has received hundreds of millions of yuan in funding. The company aims to restructure hotel booking protocol with blockchain technology, and solve problems of high commission, intensive operation, false reviews and inaccurate updates on room status.
>> Chinese outbound driver-guide platform Hi Guides has raised USD 50 million in its C round of financing, with Sequoia Capital as its lead investor. Hi Guides introduced its Yundijie.com brand in May 2016 to provide B2B ground mobility service for airlines, ground tour operators and MICE service providers.
>> Taiwan-based destination travel service platform KKday has raised USD 10.5 million in a funding round led by Japanese travel industry leader H.I.S.. KKday focuses on developing a strong Supply Chain Management (SCM) system that allows all types of suppliers, big or small, to easily communicate with customers and manage orders without any IT investment.