Updates from Alibaba's Fliggy, Ctrip and TravelFlan
As Alibaba's various business areas are increasingly ingrained in consumers' lifestyles, its travel subsidiary Fliggy with its large user base of more than 550 million active monthly users has drawn global brands like Lufthansa, Marriott and American Airlines to various deals in the last 8-12 months.
Fliggy attracts overseas business partnerships because of its innovation-driven stickiness, in-depth digging into users' life, algorithms for loyalty program, Alipay payment and unified consumer ID.
With the size of China's corporate travel projected to rise by 9.6% to $26.7 billion in 2018, Ctrip launched the country's first online tourism customization service platform for enterprises on January 18. The platform brings together over 4,000 professionals to design tourism packages meeting the specific demands of companies. It is estimated the online platform will boost the company's corporate-travel revenue by four times this year.
In 2017, Ctrip reported a record high gross merchandise value (GMV), and had more than 150 million monthly active users. It was ranked first in China and Asia and second in the world. In the next three years, Ctrip aims to push its GMV to more than one trillion yuan by leveraging innovation and the population size of China.
Apart from that, Tours4fun, Ctrip's subsidiary booking portal for global tours and activities, has ventured into India by acquiring a stake in Travstarz Global Group.
Two other firms backed by Ctrip, Tongcheng Network and eLong, have consolidated their "Rail & Flights" and "Hotels" channels in WeChat's Wallet function after announcing their merger earlier. The two companies have also updated their membership categories and rewards systems. The consolidation enables WeChat users to book Tongcheng's air and train tickets through eLong's "Hotels" feature within the WeChat Wallet menu, or book eLong's hotels through Tongcheng's "Rail & Flights" feature on the menu.
Also on the WeChat platform, Hong Kong-based chatbot service startup TravelFlan is expanding its AI- and data-enabled service to serve China's outbound tourists by providing them with local services, including hotel and restaurant bookings, transportation guides and instant translation services.
After entering the mainland Chinese market, the company's goal is to increase its supplier number to 100,000 by the end of the year. The company is optimistic that with more personalized and unique offerings to mainland Chinese consumers, conversion will increase to 8%-10% in 2018.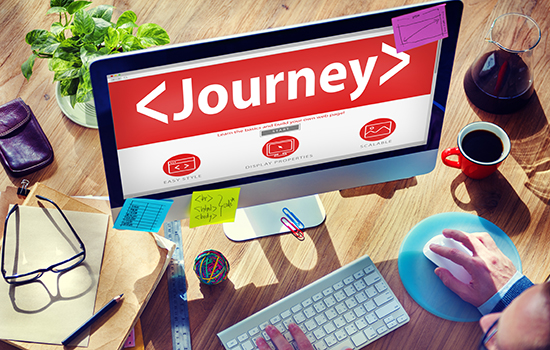 Statistics of 2017 and forecasts for 2018 and beyond
In Q3 2017, some 10,065 star-rated hotels in 42 major cities including Beijing, Shanghai, Guangzhou and Hangzhou reported total operating incomes of 53.81 billion yuan, of which 26.24 billion yuan, or 48.77%, were room revenues.
The average room rate of all categories of star-rated hotels for Q3 was 340.25 yuan per room night. Average occupancy rate was 60.58%, revenue per available room (RevPAR) was 206.12 yuan, and average operating income per room was 35,387 yuan.
In Q3 2017, China received 9.59 million inbound tourists, up by 73.18%, while the outbound number fell by 9.01% to 15.49 million. The top 10 visitor source markets (in descending order) were Hong Kong, Taiwan, Russia, Macao, South Korea, the United States, Japan, Singapore, Malaysia and Thailand, while the 10 most popular destinations for Chinese tourists (in descending order) were Thailand, Japan, Hong Kong, Macao, Vietnam, Singapore, Malaysia, Taiwan, Russia and Indonesia.
In 2017, the number of world tourist arrivals reached 11.88 billion, among which China contributed 4.53 billion tourist arrivals, ranking top in the Asia-Pacific region. A total of 12.4 million Chinese tourists visited Europe last year, mostly in guided tour groups. The number is expected to soar by nearly 70% and reach 20.8 million by 2022, according to the China Tourism Academy.
In aviation, as of December 27, 2017, the annual total flight hours in China exceeded 10 million for the first time, according to statistics released by the Civil Aviation Administration of China. China's air passenger volume is forecast to reach 612 million in 2018, an 11% increase compared to 549 million in 2017.
Investments in accommodation, catering and transport
China Lodging Group announced it has formed a joint venture with TPG Capital Asia to acquire 100% equity interest of two hotel properties in Beijing, Novotel Beijing Sanyuan and Ibis Beijing Sanyuan, at a cash consideration of RMB 1.18 billion.
Alipay parent Ant Financial announced a strategic partnership with OpenRice, Hong Kong's most popular online restaurant database and review service, to cater for mainland tourists.
China's Meituan-Dianping, along with Google, invested in Go-Jek, the Indonesia-based rival to Uber.
Airbnb's Chinese rival Tujia has acquired a B&B booking platform Fishtrip recently to tap into overseas markets following its foray into Japan and its acquisitions of Mayi and the homestay business of Ctrip and Qunar last year.
Guangzhou-based house-sharing platform Locals announced that it has secured RMB 150 million (around USD 24 million) in its A round financing. For 2018, Locals anticipates its 50,000 properties will draw 20 million visitors and generate 2 billion yuan GMV. In particular, it is anticipated to increase the retention rate from 20% to 35% and the spending per customer from 500 yuan to 550 yuan.
Guangzhou-based villa vacation rental brand Qvilla announced that it has raised tens of millions of yuan to bundle together villa accommodation, meals, attractions, entertainment activities and other independent elements to offer themed packages for family holidays and team building.