36Kr reported that alternative accommodation platform WandTrip had recently secured tens of millions of yuan from Alpha Startups, an early investor who has incubated 60-plus Internet companies in four years.
Data of the World Tourism Organization show that the global alternative accommodation market was worth USD 114.4 billion in 2017, and the industry has been growing at a compound annual growth rate of up to 20% in the past six years.
WandTrip, a C2B2C/C2B2S platform for alternative accommodation business, targets Southeast Asia and Japan with a focus on controlling and operating destination resources. It offers low-cost, high-quality accommodation options for individual customers and business operators.
Xiao Guo, founder of WandTrip, believes that in tourism, "resources are more important than customer sources and tourist destinations are more important than source markets". To tackle the problems of inferior experience and services besetting all C2C platforms, WandTrip works on exploring local resources, and standardizing products and operating systems and supply and support systems.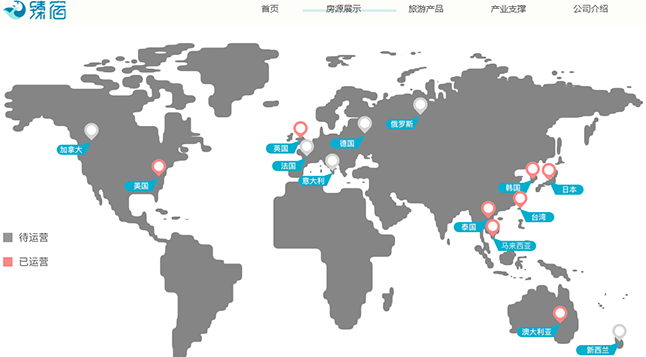 Guo sees online platforms as the demand end and destination resources as the supply end of the supply chain, whereas the products, operation and services offline the intermediate links connecting the two ends, and he believes destination resources are vital for defining user experience.
Guo told 36Kr that the company has had more than 300 listings in the first month of its operation, and expects to increase the number to over 1,000 by the end of the first quarter of 2018 and over 10,000 by the end of the year.
With a varied customer-acquisition mechanism, physical travel agencies, along with its own online platform and OTAs, are available to establish crossover distribution systems to enterprises with demands for overseas business travel, team building, conference and accommodation.
Guo told 36Kr that, with its comprehensive supply-demand chain, an accommodation listed on the platform can achieve 90% occupancy for in the first month of operation and break even in six months.