A social media storm hit Shanghai Disneyland on January 29 following a Legal Daily article (in Chinese) about the park's VIP service, which allows high-paying customers the ability to skip all queues for rides and attractions. The news sparked heated online discussion, with many accusing Shanghai Disneyland of providing its regular customers with second-class service.
The journalist at the newspaper found that Shanghai Disneyland offers two kinds of VIP guide services. One charges 2,700 yuan (USD 426) per person for a three-hour tour, with group sizes between 3 and 8 people. For those who desire a longer tour of six hours, they can pay 3,000 yuan (USD 473) to join a group of 6 to 8 people. The charge doesn't include the cost of tickets. Each group has its own tour guide, who is responsible for creating customized tour routes in accordance with requests. VIP visitors can also skip all lines.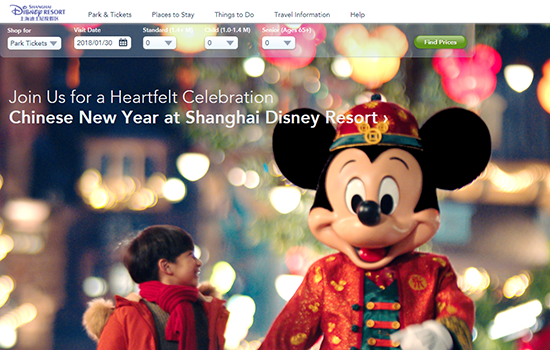 The story ignited an online debate over the service's legitimacy. While some angry commenters said the VIP service is a scam run by the theme park to squeeze extra money out of wealthy Chinese, others accurately noted that such services are not exclusive to Shanghai Disneyland. For example, as noted on its official website, Disney's Magic Kingdom theme park in Orlando offers a private VIP tour for a group of up to 10 guests for between USD 425 to USD 600 per hour, depending on the season. The cost per person per hour is around USD 50, which is lower than the price in China, but not by much.
Read Original Article