Chinese tourists change the travel industry
"China will be, or maybe it is already, the largest market in the world, surpassing the US. With every year passing, Chinese travelers will get more and more comfortable moving away from Asia Pacific, and that has a huge impact on the hospitality industry," said Sebastien Bazin, Chairman and CEO of AccorHotels, at a tourism development forum in Suzhou, China.
The impact of Chinese travelers has on the travel industry is not only apparent in outbound tourism, but also reflected by global hotel chains' growing ambition in China's domestic market.
A Lodging Econometrics report shows that 20% of the hotels in the global pipeline are in China, and 2,435 hotels and 538,836 rooms were in the works in 2017, representing an increase of 5% year-on-year. Among them, Hilton has 292 hotels and 72,382 rooms, Marriott International has 272 hotels and 76,595 rooms, and InterContinental Hotels Group has 203 hotels and 54,778 rooms.
In 2017, domestic and inbound tourism in China was projected to generate traffic exceeding 5.1 billion and total revenue of over USD 795 billion, contributing more than 10% to GDP and employment. FIT travelers, expected to account for more than 50% of the total outbound traffic, are becoming the game-changer and they are spending more on experience than shopping.
Ctrip's latest moves
On the last workday of 2017, two Ctrip-invested firms, Tongcheng (LY.com) and eLong, announced to merge and form a new entity named Tongcheng-eLong.
Ctrip chairman James Liang and Tongcheng co-founder Zhixiang Wu will serve as the new entity's co-chairmen. Ctrip and Tencent, both previous investors in both Tongcheng and eLong, will be major stakeholders of Tongcheng-eLong.
Other than the consolidation, Ctrip has again topped China's 20 biggest tourism groups with its diverse undertakings.
In restaurant booking, Ctrip is reportedly in talks with international catering platforms like foodpanda, Yelp, Chope, iMenu360 and MenuDrive in its plans to invest in overseas dining booking, the sector that domestic group-deal rival Meituan has showed interest in.
In hotel technology, Ctrip presented a "robot hotel receptionist" that is able to complete check-in through facial recognition within 30 seconds, indicating it is zeroing in on smart devices, PMS, and hotel resources.
In car-hailing, Ctrip has added chartered car and car rental services to its transportation offerings with Didi in and outside China, following domestic rival Meituan's car-hailing services expansion into major Chinese cities including Beijing and Shanghai.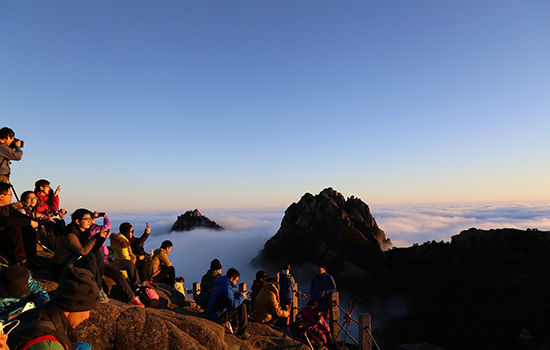 Ctrip also announced a new partnership with Tennis Australia to let Chinese fans purchase Australian Open tickets directly through its online platform.
The company has also launched a pocket WiFi translator on its platform by working with Chinese search engine Baidu. Distribution and rental of the translator devices are available in the United States, Japan, Canada and Hong Kong, resolving language barriers and connectivity issue for travelers at the same time.
Other major players in China
Tencent announced earlier a suite of advertising tools for U.S. tourism boards to reach Chinese travelers on WeChat, the largest messaging and social network app in China. Global destination marketing organizations such as Helsinki Marketing, Destination DC and San Francisco Travel are now working on growing their WeChat presence.
Before the end of 2017, Meituan Travel had registered 200 million room nights stayed, and it plans to build a "new accommodation" concept by combining "thoughtful service" and "technological innovation".
Airbnb is set to book its first full year of profitability, putting it in a rare class among other tech upstarts. It reported 180% increase in guest arrivals at listings in China, to one million in the third quarter of 2017.
Ride-sharing platform Didi Chuxing raised USD 4 billion from Japanese tech giant SoftBank and Abu Dhabi state fund Mubadala Capital. The company has USD 12 billion in cash reserves after its latest round of funding.