Baidu officially launched its WiFi translator on Ctrip on December 20 for distribution and rental online in the United States, Japan, Canada and Hong Kong, enabling travelers to avoid language barriers and connectivity issue.
This compact device is handier in four aspects when compared with the other existing translators in the market:
Supported by Baidu's technology, Baidu WiFi translator can automatically recognize languages without no manual switching required.
Built with an automatic internet connection feature, the WiFi translator can be connected even without a SIM card or WiFi. So far, the translator is currently in cooperation with operators across more than 80 countries and regions and is able to connect to high-speed 4G network automatically.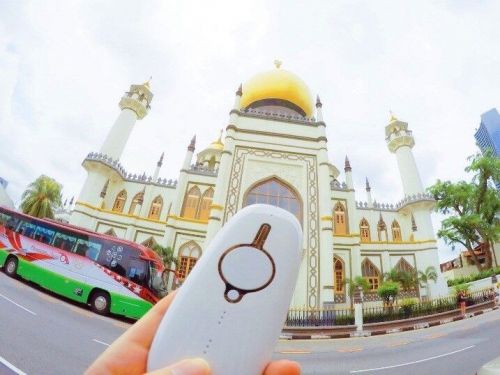 Other than integrating WiFi connectivity and translation service, the WiFi sharing of the device also supports five devices at the same time, meeting the needs of having a device while minimizing the load in the luggage.
Operated with Baidu's AI system, the device makes human-machine interaction much easier through voice recognition, without having to input texts.