Nihon Keizai Shimbun reported yesterday that GURUNAVI, a Japanese online restaurant guide operator, will work with five review-driven platforms across Asia to help travelers in Japan book restaurants online. Its cooperation with Meituan-Dianping starts this month.
GURUNAVI has registered 500,000 restaurants and up to 61 million users every month. The cooperation with Meituan-Dianping will enable Chinese tourists to book and prepay for meals such as sashimi, Kobe beef steak and Kaiseki at GURUNAVI-registered Japanese restaurants through Meituan's app, and the restaurants will reserve seats for them, sparing guests the trouble of waiting in line or grappling with menus in Japanese only.
Meituan-Dianping has confirmed the information with Jiemian.com, revealing that the cooperation will officially start in December with around 150 restaurants launched online. "Through the collaboration, Chinese users will be able to directly book a rich selection of Japanese foods and services at GURUNAVI restaurants, with no language barriers, while GURUNAVI will have access to a larger volume of business and expand its visibility in China with the traffic converted from Meituan-Dianping. "
Taiwan's online travel service platform KKday has announced its cooperation with GURUNAVI in February, and it plans to connect customer reservation services with more than 100 local Japanese restaurants this year.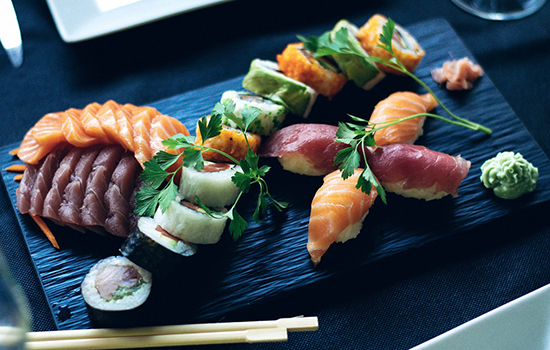 Data released by Japan National Tourism Organization show that the number of foreign tourists visiting Japan reached 13.757 million in the first half of 2017, an increase of 17.4% over the same period of last year. Among them, 3.282 million (up 6.7%) were from mainland and 2.288 from Taiwan.
Eyeing Chinese outbound tourists, GURUNAVI launched WeChat payment to Japanese restaurants in June. By working with online settlement service provider Coiney, GURUNAVI has connected the restaurants on its platform to GURUNAVI Pay through tablets and other devices to support WeChat Pay. It is planning to cover 50,000 restaurants by 2020.
Expansion into restaurant reservation service overseas can be an opportunity for travel companies to attract outbound tourists in China. In August, Ctrip Gourmet List began to offer restaurant reservation and package booking services to hundreds of restaurants overseas.
Within Ctrip's app, reservations are available for restaurants that work with Japan Foodie, a restaurant reservation platform founded by Chinese entrepreneurs to handpick the finest restaurants in Japan. Currently, Japan Foodie has cooperated with Meituan-Dianping, Ctrip and Tuniu. Chinese tourists don't think it's user-friendly because of the Japanese-only menus and waiters, and cash-only payments in Japanese restaurants, said its founder Lu Dong in an interview. As of June, following the completion of the 130 million yen financing, the platform has enrolled more than 8,000 local catering business operators.