The Very Large Aircraft (VLA) market demand is around 1,200 aircraft for the next 20 years, of which Airbus is targeting some 50 percent.
As one of the fastest growing aviation markets, China is considered a key battleground by Airbus.
"When I look at the market flow, the passenger flow, route by route and the economics, I'm fully confident that the Chinese carriers will need a minimum of 60 A380s over the next five to seven years," Eric Chen, President of Airbus Commercial Aircraft China, was quoted as saying in a Reuters report.
At present, China Southern Airlines is the only Chinese carrier that has introduced this particular aircraft.
When asked which Chinese airlines have shown interest in the A380, Richard Carcaillet, Head of A380 Market Development, refused to give details, but said he has great confidence in Chinese aviation market growth.
"[Aviation] is a growth industry, air traffic has pretty much doubled every 15 years…it is a very concentrated industry where major cities are playing a bigger role. Routes between these cities require larger capacity aircraft and are also congested, usually at both ends. In this context, congestion at the airport level is a particular issue in the Chinese market because air traffic growth is stronger in China," Carcaillet said, adding that air traffic may double every ten years in China from now on.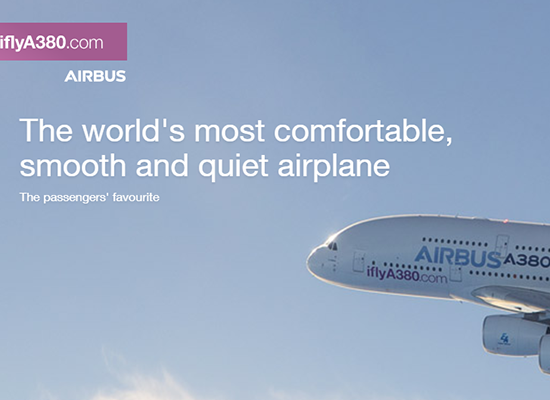 As for air politics - the agreements between states in terms of services and opening-up of skies - the limits are soon to be reached in terms of the number of flights in Chinese metropolises and the US market. In this sense, larger commercial aircraft like the A380 can support sustainable growth, he said.
As the A380 can support more traffic, the aircraft would be very suitable for international airports in major Chinese cities which could function as global hubs, similar to Dubai's airport, to allow more passengers to connect to a second long-haul destination.
Many A380 operators fly to Beijing, Shanghai and Guangzhou in the Chinese mainland as well as to Hong Kong, with almost 50 flights in and out of these destinations on a daily basis, according to Airbus.
Bloomberg reported in July that Airbus has signed an agreement with China to sell 120 A320 aircraft and 40 A350s. "China is one of the most important aviation markets in the world," Airbus CEO Tom Enders noted, adding that both sides are negotiating selling more A380s in the country.
Meanwhile, improvements are being made in domestic airports to accommodate A380 aircraft.
According to a statement on the website of the Civil Aviation Administration of China Central and Southern Regional Administration, Wuhan Tianhe International Airport in Central China's Hubei Province has become the tenth airport in China that has enhanced operation capacity, guaranteeing the ability to host A380 flights.
Read Original Article