Thousands of people cancel and re-book online reservations every single day. In fact, there is automated technology specifically designed to alert travelers to new price reductions.
Aside from losing the monetary difference in rate, when hotel rate reductions cause guests to cancel and re-book reservations, it has the potential to wreak havoc on their forecast.
Until recently, revenue management technologies were unable to identify misleading data from cancellations and re-bookings in their future demand forecasts, as their forecast mechanisms considered these "new pick-up business" when they are actually from previous canceled reservations.
Importantly, today there are advanced revenue management solutions on the market that allow hotels to account for this specific guest buying behavior. Before even making a reduction in rate, hotels can use revenue technology to automatically account for any potential revenue lost with guests canceling and re-booking at the lower rate.
With cancellation and re-booking patterns varying by property, market, season and day-of-week, these powerful new feature layers even more powerful analytical insight into the revenue solution to optimally balance price and demand.
Overbookings can cause stress for hotel guests and staff alike. How should hotels approach this practice and does it still have a place in a modern booking environment?
How well a hotel's front desk handles guest recovery is critical in any overbooking situation. One of the greatest opportunities afforded to any front desk is the ability to take a guest problem (such as being walked to another hotel) and convert it into guest loyalty. To do this, though, hoteliers need to ensure that hotel staff are properly supported and trained to accommodate walking guests. Guest recovery in 'walking' situations should also be supported by amenities, such as complimentary room upgrades or no-walk / VIP statuses for future reservations.
While no one likes having to 'walk' a guest, hoteliers need to understand that overbooking is actually a long-term strategy that requires constant review. By analyzing overbooking numbers in advance, hotels can then compensate for expected group wash with high-paying transient guests. Not overbooking can result in lost revenue and missed occupancy at the property's highest price point, where profits can be maximised.
With automated revenue management solutions, hotels can calculate an optimal overbooking level based on historical data (such as cancellations or no-shows) and the cost of walking an overbooked guest. Through a revenue management system, hoteliers can help maximise revenue and simultaneously avoid or reduce the stress of walking guests.
As an example of the advantages of a properly practiced overbooking strategy, consider a hotel that overbooks their base room type all year long. Assume this hotel has a cold winter, where the location of the property struggles to attract leisure travelers. However, during this period the hotel remains busy with corporate travel during the week.
How can this hotel adjust their overbooking strategy to accommodate for this distinct day-of-week need? Perhaps their base room type is open for generous overbooking on the weekends (keeping their hotel as competitively priced as possible), but a conservative strategy is employed during the weekdays to encourage bookings into upgraded room types. If the new strategy helps a hotel book just five upgraded room types every weekday at a USD 50 upcharge, they've pulled in an additional USD 65,000 in annual revenue by selling the same amount of rooms.
Is automation set to replace the work of trained professionals in hotel operations?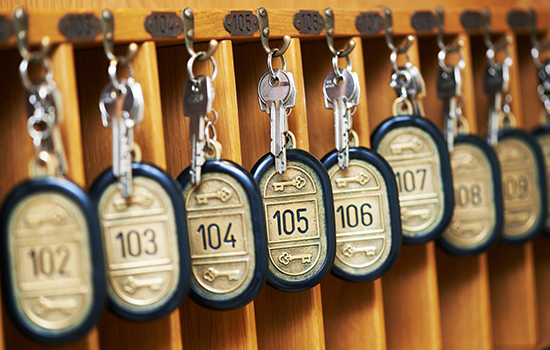 In the age of big data, automated operational systems are critical. Any revenue manager working without the support of an advanced revenue management solution will find themselves overwhelmed by the sheer volume and complexity of data. Forward-looking predictive analytics, embedded in today's advanced revenue management systems and supported by machine learning, help hoteliers uncover emerging trends and identify more revenue opportunities.
However, while machine-learning technology can aid in the organization and analysis of vast volumes of data and sophisticated revenue systems automatically deploy business decisions based on this type of analysis, there is still a need for human interaction. Hoteliers will still need to validate actions and alert the technology to things it cannot anticipate.
Attracting guests through OTAs can come at a great cost. What should hotels be doing to attract guests in the most profitable way?
The cost of doing business with OTAs are significant: OTAs charge between 15-25 percent commission for every booking they secure, with hotels also paying hefty transaction fees to their selling systems if the reservation is received through them. These third-party costs influence the amount of revenue hotels are able to secure from each guest, ultimately impacting a property's bottom line.
To increase both new business and return business, savvy hoteliers are letting their OTAs handle the initial capturing of guests, and then implementing strategies and incentives that ensure those guests book future reservations directly with their hotel - eliminating ongoing third-party booking expenses.
Hoteliers can also increase direct bookings by re-targeting past visitors and directing them to their website. When researching a location, potential guests may visit a variety of travel websites and OTAs before deciding where to stay. Hotels need to keep their property on the top of the consumer's mind and influence guests to book on the hotel's website. Technology that offers tailored adverts customised around visitor behavior or website activity can help hotels achieve an estimated 10 percent return rate on website visits, which increases direct booking opportunities.
Charles Wang is the Country Manager – China and Regional Head of Advisory Services for IDeaS Greater China and Asia Pacific, based in Beijing and working in Asia Pacific and Greater China for IDeaS. He leads a team of professional advisors to deliver trusted revenue management deployment services to hotels and selected industry clients across the Region.