Travelport announced its financial results for the third quarter ended September 30, 2017.
Highlights
* Net revenue increased 3% to USD 611 million
* Net income decreased 78% to USD 5 million, primarily driven by "an increase in the provision for income taxes"
* Adjusted EBITDA decreased 9% to USD 136 million
* Travel Commerce Platform revenue increased 5% to USD 586 million
* Beyond Air revenue increased 11% to USD 169 million
* eNett revenue increased 30% to USD 54 million
* International revenue increased 7%, with 12% revenue growth in Asia Pacific and segment growth in all regions
Gordon Wilson, President and CEO of Travelport, commented:
"Our Travel Commerce Platform delivered revenue growth of 5% for the quarter, which included revenue growth across all International regions and a particularly strong performance in Asia where we continue to gain air market share. Our leadership there has been further strengthened by our partnership with India's largest OTA, MakeMyTrip, together with the signing of Traveloka, which is the leading OTA in Indonesia and will now leverage our technologies to expand across Asia. In Beyond Air, we continue to see good momentum in hotel and car bookings, while our commercial payments business eNett accelerated to 30% revenue growth for the quarter, driven by transaction growth with several major European and Asian OTAs.
Our Adjusted EBITDA decreased in the quarter, with several of our planned technology investments moving from design to implementation phase, as we further expand our products and capabilities. We also incurred higher commercial expenditure relating to the growth and ongoing implementation of our signed new business. As our mix of business continues to pivot towards the fast-growing online channel, I am confident that these investments will drive sustainable longer-term growth. For the full year 2017, we anticipate Adjusted EBITDA growth to be within the 2 to 4% range as guided."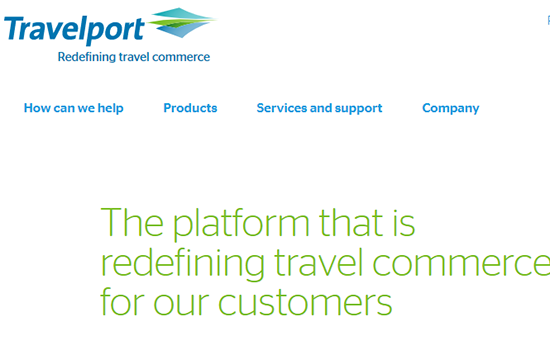 Discussion of Results
Net revenue increased by USD 20 million, or 3%, to USD 611 million primarily due to growth in Travel Commerce Platform revenue of USD 26 million, or 5%.
Within Travel Commerce Platform revenue, Air revenue increased by USD 9 million, or 2%. Beyond Air revenue increased by USD 17 million, or 11%, driven by a 30% increase in eNett net revenue, to USD 54 million.
Technology Services revenue decreased by USD 6 million, or 20%, primarily due to the sale of IGTS in April 2017.
International Travel Commerce Platform revenue increased by USD 27 million, or 7%, with growth across all regions. Asia Pacific contributed USD 16 million of the growth.
Operating income decreased marginally by USD 1 million to USD 61 million.
Net income decreased by USD 17 million to USD 5 million.
Adjusted EBITDA decreased by USD 14 million to USD 136 million.
Adjusted Net Income decreased by USD 18 million to USD 23 million.
Q4 2017 Financial Guidance

The company continue to anticipate that the commercial payments business, eNett, will grow net revenue by at least 20% in 2017. This is subject to exchange rate movements given that eNett's net revenue is largely denominated in currencies other than the U.S. dollar.
Read Original Report