China Travel News has observed that Ctrip has newly launched a "Hotel Plus" function to help hotels upsell catering, airport transfer, SPA or attraction tickets when a prepaid room booking is made. However, it is understood that the function is not yet available for room bookings opting for payment during the stay.
Meals booking is now available as an option in Ctrip's website or mobile App. A "Hotel Food" function has been set up at the bottom of the hotel booking page of the App, and relevant information on hotel dining is also added in the booking page. For example, China Travel News saw tea and dinner sets options available on the listing of a Shanghai hotel.
Additional services are also displayed just before the customers submit their booking requests on PC. A Xiamen hotel offers local tour products as well as food and beverage products in China Travel News' search.
As Ctrip's hotel booking business is operated on a platform that converges tour operators and hotel wholesalers, it is natural that they use the platform to sell attraction tickets and other tour products in addition to their hotel room stock.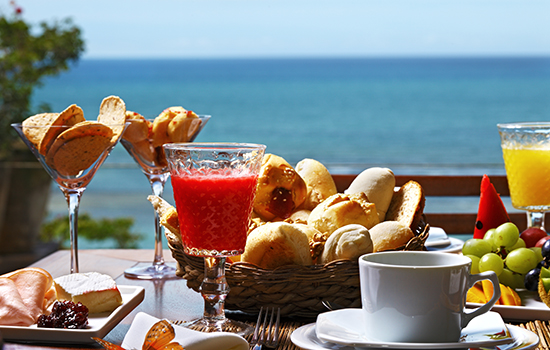 Meituan-Dianping, China's leading local platform servicing huge demands for lifestyle services, has been in a favorable position to help hotels sell catering and other additional services since its extension into hospitality. The company reported that it has contributed RMB 150 million to the food and beverage sales revenue for upscale hotels in a single month.
Such help from online channels like Meituan-Dianping enabling hotels to diversify sales income is a welcomed win-win trend.
Apart from Meituan-Dianping and Ctrip, Fliggy is also enabling customers to enjoy all hotel services on credit, from catering to spa, entertainment and other ancillary services, through its upgraded stay-on-credit service.
The models of selling additional services operated by Ctrip, Meituan-Dianping and Fliggy vary. Specifically, Ctrip lets hotels manage additional services on its Ebooking system; Meituan-Dianping runs its catering and accommodation as two separate business lines; while Fliggy provides a post-payment solution which allows customers to pay for all hotel consumption after checking out.
In pursuing higher conversion rate by selling additional services through OTAs, hoteliers have to deal with the challenge of how to design and integrate highly-relevant services based on their existing products. OTAs, on the other hand, have to modify their back-end systems to match the needs for selling other hotel products in order to enhance sales efficiency.