As the National Day golden week is about to kick off in a month on October 1, Ctrip released a report projecting that more than 600 million domestic trips and over 6 million outbound trips will be made in the upcoming golden week.
600 million+ domestic trips + 6 million+ outbound trips
In the 2016 golden week, China's tourism industry handled 593 million tourists, an increase of 12.8% YoY, and generated tourism expenditure of RMB 482.2 billion, up 14.4%, according to China National Tourism Administration (CNTA) data. Domestic tourist number in the first half of 2017 had increased 13.5%.
Experts from Ctrip project that a record number of more than 650 million domestic trips and over 6 million outbound trips will be made this golden week. The projection was made based on last year's data, the growth trend this year, and the volume of both domestic and outbound tourism orders.
Tour operators and companies at home and abroad have been promoting their holiday products and special offers on Ctrip. Currently, travelers from over 100 major cities in China have booked on Ctrip their holidays to nearly 650 cities in about 70 countries, be it package tours, independent tours, customized tours or destination activities. Online booking websites and mobile devices have become important channels for searching and booking.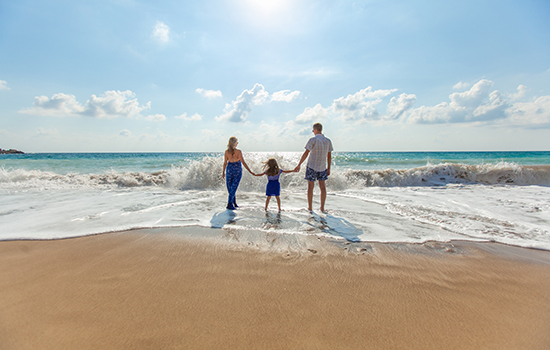 The physical stores of Ctrip, Traveling Bestone and Qunar, in total more than 6,000 around the country, are also expected to register record high domestic travel bookings. Some of Ctrip's stores in Beijing and other cities have chalked up sales volume exceeding RMB 2 million in a single month for a single store since their inauguration.
With the overlapping of Mid-autumn Festival and National Day, many tourists choose to take one-day leave to have an extended 9-day break. As a result, travel bookings for long-haul trips have significantly increased. Tourists booking 4-6-day holidays constitute the highest proportion while those booking 7-10 days and more than 10 days account for 25% and 13% respectively.
Top destinations for outbound tourism
In outbound tourism, booking of mid-/short-haul outbound trips is currently at the peak period while booking of long-haul trips to Europe and America is trailing off. The booking patterns of package tours and independent tours as of end August show that the top 10 destinations are Thailand, Japan, the United States, Singapore, Australia, Canada, Vietnam, Italy, Russia, and Malaysia.
Europe and Vietnam, the Philippines, Cambodia, and Malaysia are expected to lead the growth, and long-haul destinations such as Canada, Italy, Spain, Czech, Austria, Australia and New Zealand could be potential winners. Up till now, the bookings of independent package tours to Canada double that of last year, and the 12-day-10-night package tours covering Canadian coast, Banff National Park and Niagara Falls are nearly fully booked for the golden week. As well, bookings to Australia, New Zealand, and Eastern Europe have also more than doubled.
Ctrip predicts a surge in travel interest in short-haul destinations that offer preferential visa policies, such as Japan, Thailand, Bali, and Cambodia. In addition, the number of visitors applying for visas for the golden week through Ctrip platform has also increased significantly, and the number of visa applications to some popular countries has increased by more than 50%.