Destination tourism statistics show that Chinese visitor arrivals to Japan and Korea slowed in the first half of 2017. Arrivals from China to Japan increased by just 6.67% to total more than 3.2817 million in the first six months, visibly slower compared to the growth rate at above 20% last year. South Korea's tourism suffered a severe pounding as Chinese visitor arrivals plummeted by 40.97% to 2.253 million in H1 2017, 1.56 million visitors fewer than the same period last year.
On the flip side, Southeast Asian destinations are gaining popularity among Chinese tourists. According to a China Tourism Academy-Ctrip report, the most sought-after destinations in Southeast Asia in H1 2017 were Thailand, Singapore, Malaysia, Indonesia, Vietnam, the Philippines and Cambodia, among them Thailand ranked top and received the highest number of Chinese tourists.
Ctrip told jiemian.com that the online booking platform alone chalked up as many as 50,000 visitors to Thailand in a single month. Statistics from Tourism Authority of Thailand suggest that Thailand received more than 3.8 million visitors from China for the first five months of this year, and more than 9 million people from mainland China are expected to visit Thailand this year, potentially generating THB 500 billion in tourism revenue for the country.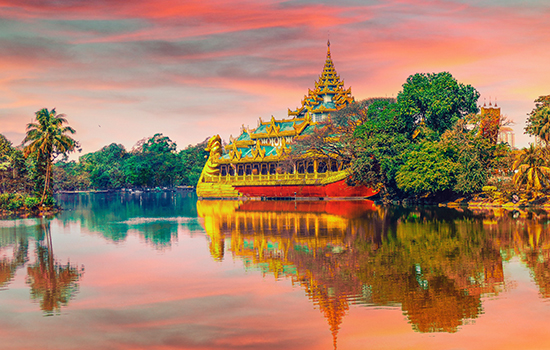 Ctrip's data on package tour and independent tour show that the fastest growing Southeast Asian destinations are Vietnam (up 55%), the Philippines (up 40%) and Indonesia (up 35%), and visa applications to these countries have witnessed remarkable increase. The Philippines expects to receive 1 million tourists from China in 2017, which will make China its second largest visitor source market, surpassing the United States, according to the tourism authorities in the Philippines.
"We believe that Southeast Asian countries benefit partly from the downturn in China's outbound traffic to South Korea," Liang Peng, Ctrip's research expert of the travel business division told jiemian.com. "Tours to Southeast Asian destinations and South Korea have similar trip duration, budget and customer base, so it's natural that Southeast Asian countries have become the major beneficiary from South Korea's tourism fallout. As well, island holidays in Southeast Asia also offer great value for money." The costs for a trip to Japan, as indicated on Ctrip platform, range between RMB 6000-7000, and to South Korea about RMB 3000-4000, whereas the costs for traveling to Southeast Asia are somewhere in between.
However, there are indications that South Korea tourism may recover in the future. Report has it that the newly elected Moon Jae-in government is trying to win back Chinese tourists, with such measures as allowing groups of at least three Chinese visitors to enter visa-free from its Yangyang International Airport, and stay for up to 15 days, from July this year to April next year. The flight services between China and South Korea are also resuming.