With its share price rising by more than 50% over the past 12 months, Priceline Group, the world's largest online travel agency (OTA), saw its market value rise above USD 100 billion (100.66 billion) on July 26.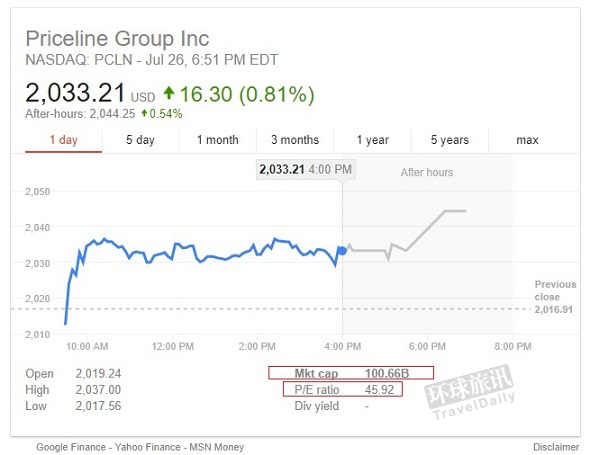 The Economist reported that over the past decade Priceline's pre-tax earnings have grown at a compound annual rate of 42%, faster than Apple, Amazon, Netflix, and Alphabet. It also boasts a 96% gross margin.
The most important reason for Priceline's success is shrewd deal-making. In 2005 it paid around USD 133 million to buy Booking.com, a Dutch website that aggregates hotel inventory, and merged it with another acquisition, a British travel site called Active Hotels.
Today Booking.com has the world's largest supply of hotel accommodation and accounts for the lion's share of Priceline's revenue and market value.
The OTA giant's annual report for 2016 showed that 88% of its consolidated gross profit came from its international business, the substantial majority of which was generated by Booking.com.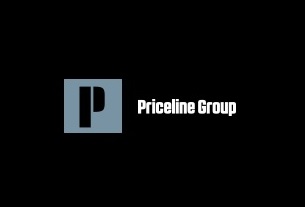 Unlike Google and Amazon, Priceline does not aim to be on the cutting edge of technology, but it does make clever use of it. Booking.com excels at bidding for online search keywords. It is rumoured to be the world's top spender on Google: last year it spent USD 3.5 billion on "performance marketing", which is mostly related to search advertising. Booking.com is also constantly trying new features: it runs around 1,000 tests a day to see what makes users more likely to click "book". Some of these experiments, such as free cancellations and ranking hotels by the strength of their Wi-Fi, have become permanent features.
Steady management has helped the company, too. CEO Glenn Fogel, a former investment banker and trader, has worked at Priceline for 16 years and is credited with initiating the Booking.com deal.
The concept of "alternative accommodation" was popularized by such firms as Airbnb, the HomeAway and VRBO owned by Expedia. But Priceline is bulking up in this area: last year it offered 568,000 homestay listings on Booking.com, nearly 50% more than a year earlier. Airbnb lists 3m, but many of those are individual rooms for rent in a larger home, whereas Priceline mostly offers entire properties, many of them professionally managed.
Priceline and Airbnb will also compete over more of consumers' budgets when they travel. Earlier this year Airbnb started selling local "experiences" with guides. Booking.com is experimenting with selling tours and other on-the-ground activities in several cities. The idea is to offer a "holistic system" for travel, says Mr. Fogel.
Airbnb is not the only rival Priceline has to worry about. Technology firms will launch more pointed attacks. Google already offers consumers the ability to research flights and routes, directly taking on Priceline's Kayak.
The most dangerous rival, however, may well come from somewhere else entirely. Ctrip, a giant based in Shanghai and worth an estimated USD 30 billion, is the obvious candidate. Priceline has also invested nearly USD 2 billion in Ctrip's debt and equity. Small wonder that some analysts consider Priceline the best-run internet company after Amazon.
Read original article