Expedia Inc. made a USD 350 million minority investment in Traveloka Holding Ltd., an Indonesian online travel agency.
Expedia said the companies also plan to deepen their relationship through cooperation on hotel inventory.
Traveloka, which operates in six countries in Southeast Asia but is most heavily advertising in Indonesia, Thailand, and Vietnam, in particular. The company has raised a total of about USD 500 million over its last two funding rounds. Other investors include East Ventures, Hillhouse Capital Group, JD.com and Sequoia Capital.
Jakarta, Indonesia-based Traveloka was founded in 2012 to aggregate flight and hotel availability for users to book their vacations. It has partnerships with airlines and hotel groups across Asia, taking between 10 and 15 percent commissions on the reservation revenue.
Traveloka claims to service 'more than 50 domestic and international airlines, serving more than 100,000 different routes throughout Asia Pacific and Europe…more than 70,000 hotels all over Southeast Asia, Hong Kong, South Korea, Japan and Australia.'
Other Southeast Asian players include Priceline Group's Agoda and Tiket.
Expedia has invested in the region before, as GeekWire notes. In 2011 it invested in a joint-venture with Malaysian budget airline AirAsia, and in 2015 Expedia boosted that AirAsia stake to three-quarters' ownership.


Expedia Investment Records
Expedia's investment in Traveloka is a continuation of a bold strategy that makes fewer but larger investments and acquisitions as management focuses its efforts on larger opportunities.
Dara Khosrowshahi, president and chief executive officer of Expedia Inc., said:
"We are incredibly excited to continue to expand our presence in Asia, to learn from the talented Traveloka team and to unlock a more diverse offering of travel choices for Traveloka and Expedia travelers around the globe."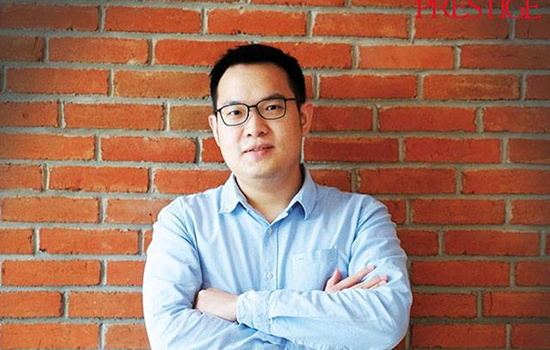 Traveloka 创始人兼CEO Ferry Unardi
Ferry Unardi, co-founder and chief executive officer of Traveloka, said:
"The expanded partnership gives Traveloka travelers access to a unique and diverse set of international accommodations, and we are looking forward to working with Expedia to expand our services in Asia and beyond."
The current financing round is reported to reach a total of USD 400 million at a valuation of more than USD 2 billion.
Read Original Article