Home
>
>
Chinese tourists to make 9 million trips to Thailand in 2017
Chinese tourists to make 9 million trips to Thailand in 2017
Thailand's tourism authority projected that Chinese tourists will make 9 million trips to the country this year, remaining its biggest source of foreign visitors.
Thailand received 17.33 million international tourists in the first half of 2017 and recorded tourism receipts of 1.37 trillion Thai baht (about RMB 275 billion) during the time, up by six percent from last year, according to data from Thailand's Ministry of Tourism and Sports. China continued to be the most important source market for Thailand's international tourism.
Mr. Yuthasak Supasorn, governor of the Tourism Authority of Thailand (TAT), said that Thailand is currently focused on attracting tourists from China's second-tier cities who have never visited Thailand before. The Chinese tourist arrivals to Thailand are expected to top 9 million this year, remaining the country's biggest source of foreign visitors.
The China market has been the major driving force for Thailand's tourism growth in recent years. Last year, more than 8.7 million Chinese travelers visited Thailand, accounting for about three percent of the country's international tourist arrivals. The Chinese tourists can be seen at most of Thailand's major tourist attractions, and the country has implemented Chinese-language services at its tourism facilities to expand the Chinese source market.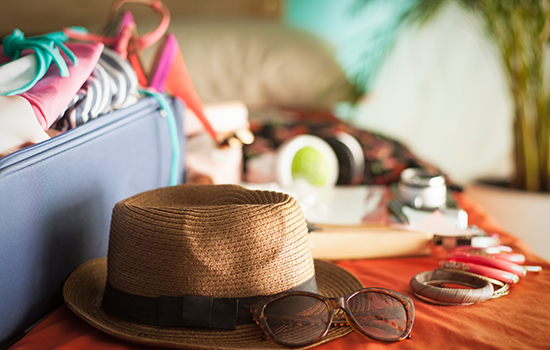 Thailand, a traditional destination for Chinese tourists, is also with competitive pressure in recent years from southeastern rivals such as Indonesia, Cambodia and Malaysia as they streamlined their visa procedures, launched direct flights and offered Chinese-language services to lure more travelers from China.
To address these challenges, Thailand has embarked on a series of tourism projects to meet the rising demands from the Chinese tourists with its differentiated and refined concept. In the recently released "2018 Thailand Tourism Market Plan", Thailand has proposed to develop senior-targeted travel and sports travel, combined with wedding planning, honeymoon tourism and gourmet discovery, to launch a number of high-end tourism projects. "We want Thailand to be preferred by more international tourists." Mr. Yuthasak said.
The increasing Chinese tourists have also made new demands on the Thai service industry. Considering the mobile penetration of smart devices into international tourists consumption, the Ministry of Tourism and Sports of Thailand plans to seek ways to work with local authorities and respond better to consumer changes.
Online consumption accounted for up to 70 percent of Chinese tourists' expenditure, and the figures for tourists from other countries reached about 50 percent. Last year, Thailand's convenience store chains and major shopping malls adopted the "scan and pay" function on Alipay and WeChat. (Translated by Xenia)