China Eastern Airlines Group (China Eastern) sealed a deal on June 19 with private investors Legend Holdings, Global Logistic Properties (GLP), Deppon Logistics and Greenland Financial and a representative of its core staff team in a bid to diversify the ownership structure of its logistics subsidiary.
In the deal, China Eastern will keep only 45% holdings of China Eastern Logistics, while the four private firms will hold 45% shares (25% by Legend Holdings, 5% by Greenland, 10% by GLP, and 5% by Deppon), and the logistics firm's core staff team will hold the remainder 10%.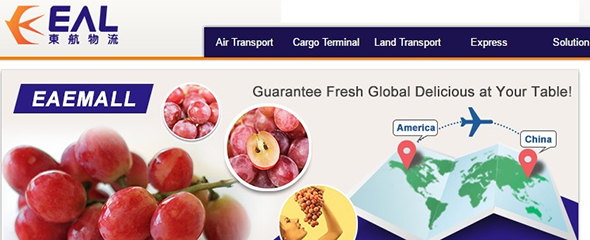 Following the deal, for which China Eastern committed RMB 1.845 billion of state capital to gain RMB 2.255 billion private capital, the logistics arm's debt ratio is lowered from 87.66% (as of late December 2016) to 75% to be on par with other world-class airline and logistics companies worldwide.
China Eastern Logistics is the first state-owned civil aviation business to diversify ownership, among the list of state enterprises named for a pilot run in September 2016. China Eastern is to implement ownership diversification in three steps – through share transfer, capital increase and then floatation.
The process began in December 2016 when China Eastern announced plans to transfer full ownership of China Eastern Logistics to another wholly-owned subsidiary, China Eastern Airlines Industrial Investment.
The logistics firm will be prepared for a listing in due course. (Translated by Jerry)