Chinese consumers now spend over USD 750 billion online – more than the US and the UK combined. China generates more e-commerce activity than any other country, but what is striking is how dramatically different China's digital landscape has evolved compared to the rest of the world.
From technology platforms and customer online behaviors to how consumers shop in digital marketplaces, China has evolved on its own.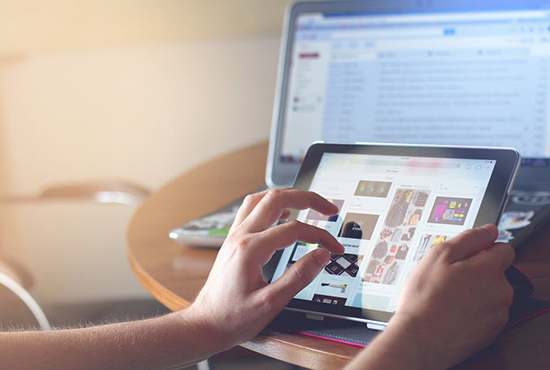 Lilian Lee, Partner at Reuter Communications spoke at this year's "Experiential Luxury Marketing in the Digital Age" conference held earlier this month in Hong Kong providing insights into China's fast-evolving digital marketplace and the future of luxury experiences:
1. Live streaming and online sales
Live streaming is one of the fastest growing technologies in China at the moment.
In 2016, Chinese live streaming users exceeded 312 million with over 200 apps and platforms, according to the Chinese consulting company iiMedia Research. Credit Suisse estimates that the live streaming market in China is nearly the same size as the country's total movie box office – worth RMB 40 billion last year.
Moreover, sales on live streaming is expected to exceed RMB 100 billion by 2020, according to a report by Huachuang Securities.
2. VR shopping
Virtual Reality (VR) shopping is no longer science fiction. With the release of Alibaba's Buy+ in November 2016, we can now experience interactive shopping from the comfort of our own home.
The application is linked with Alibaba's Alipay, so customers can pay with a nod while wearing the VR device. Customers can also select items from shelves, virtually try them on, and interact with models.
3. AI
We are witnessing an investment boom of tens of billions of RMB into AI research, with a particular focus on deep learning.
Marketers and retailers see this research benefiting the commercial side through the development and advancement of chatbots. Chatbots were used in China as early as 2014 by Burberry to offer exclusivity during Fashion Week through WeChat.
Now brands are able to sell products directly to more than 900 million WeChat users efficiently by using chatbots as a customer service tool. As a result, customers are guided through the purchase process and can make informed decisions based on personalized and tailored responses to their requests.
4. Instant delivery and drones
Nowadays discerning customers who think of luxury experiences want 'instant' everything. This includes the expectation of purchases arriving faster than before.
This prompted Gucci to launch a 90-minute store-to-door service across 10 major cities through a partnership with e-commerce platform Farfetch.
Autonomous drones could be a major advantage for brands looking to deliver their services quickly without the high cost of labor.
A leader in this field is JD.com, an e-commerce giant in China second only to Alibaba. JD.com launched its drone delivery service this year offering 20 fixed routes with 5 different types of drones.
5. Driverless car
Hailing from China, Baidu is a dark horse in the driverless car market.
In April 2017, Baidu announced that it will release its autonomous driving technology as open-source in July. Their plan is to share it with driverless cars in "simple urban road conditions" by the end of the year.
After receiving a driverless car test permit in California in 2016, the company expects its technology to enable cars to hit highways and city roads by 2020.
Conclusion
Marketers and retailers need to pay close attention to the rapid rate of innovation and integration to stay on top.
At the same time, while it's easy to get distracted by the next new, shiny thing, it is important for marketers to stay focused on getting the fundamentals right. They must ask themselves whether these new platforms or technologies make sense for the brand, and if they support the optimal customer experience and journey.
Staying customer-obsessed and building brand stories through powerful content remains the only constant in this fast-moving industry. These technologies are all the rage, but they can not replace human emotion, which experienced marketers know is always the best way to connect with your audience.
Read original article