Home
>
>
Japanese media firm Recruit acquires guest feedback platform TrustYou
Japanese media firm Recruit acquires guest feedback platform TrustYou
Japanese internet and media group Recruit Holdings announced that it has acquired TrustYou, the world's largest guest feedback platform, with the goal to further invest in the international hospitality and travel market.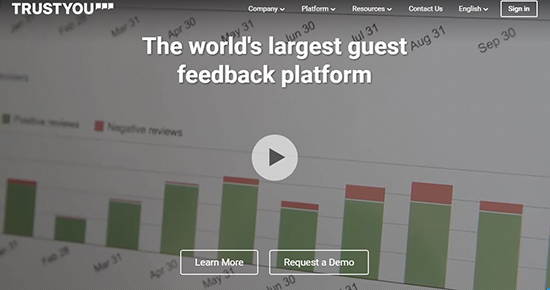 TrustYou's management will remain to be lead by the two founders, Jakob Riegger and Benjamin Jost, in collaboration with the global management team.
Founded in 2008, TrustYou has established itself in the travel industry with its unique guest feedback platform and is currently operating from five headquarters around the globe: Germany, Romania, United States, Singapore, and Japan.
TrustYou collects and analyzes approximately 100 million reviews every year for hundreds of thousands of hotels across the globe. The sophisticated platform is used by a large number of independent hotels as well as major global hotel chains such as AccorHotels, Best Western, NH Hotels, and Mövenpick Hotels.
TrustYou's review summarization and ranking data are used by numerous search and travel sites, such as Google Search and Maps, KAYAK, Skyscanner or Hotels.com.
Benjamin Jost, CEO at TrustYou, states: "With Recruit, we found a partner that is eager to support us with its financial resources and knowledge which will give us the necessary boost to accelerate future growth, be it organically or via further acquisitions."
Recruit expanded outside of Japan starting in 2009 with the goal to discover "Opportunities for Life" around the world. The company stepped up with a nearly Euro 200 million stock purchase of German restaurant reservation site Quandoo in 2015.