Alibaba's travel brand Fliggy has announced a strategy on building a travel design ecosystem and introduced five new products lines, including comprehensive credit spending in hotels, Polar Tours, Aurora Specials 2.0, UK tours and Lake Baikal tours. New channels on personalized travel products, including Tailored Travel, Number One Global Stop and Great excursions, will go online on the mobile end.
Among the five products, the introduction of credit for all hotel spending and the channel for personalized travel are drawing much attention.
Alibaba's vice present and Fliggy's president Shaohua Li said: "The Fliggy design makes travel more enjoyable and more accessible. This is made possible by the platform data capabilities."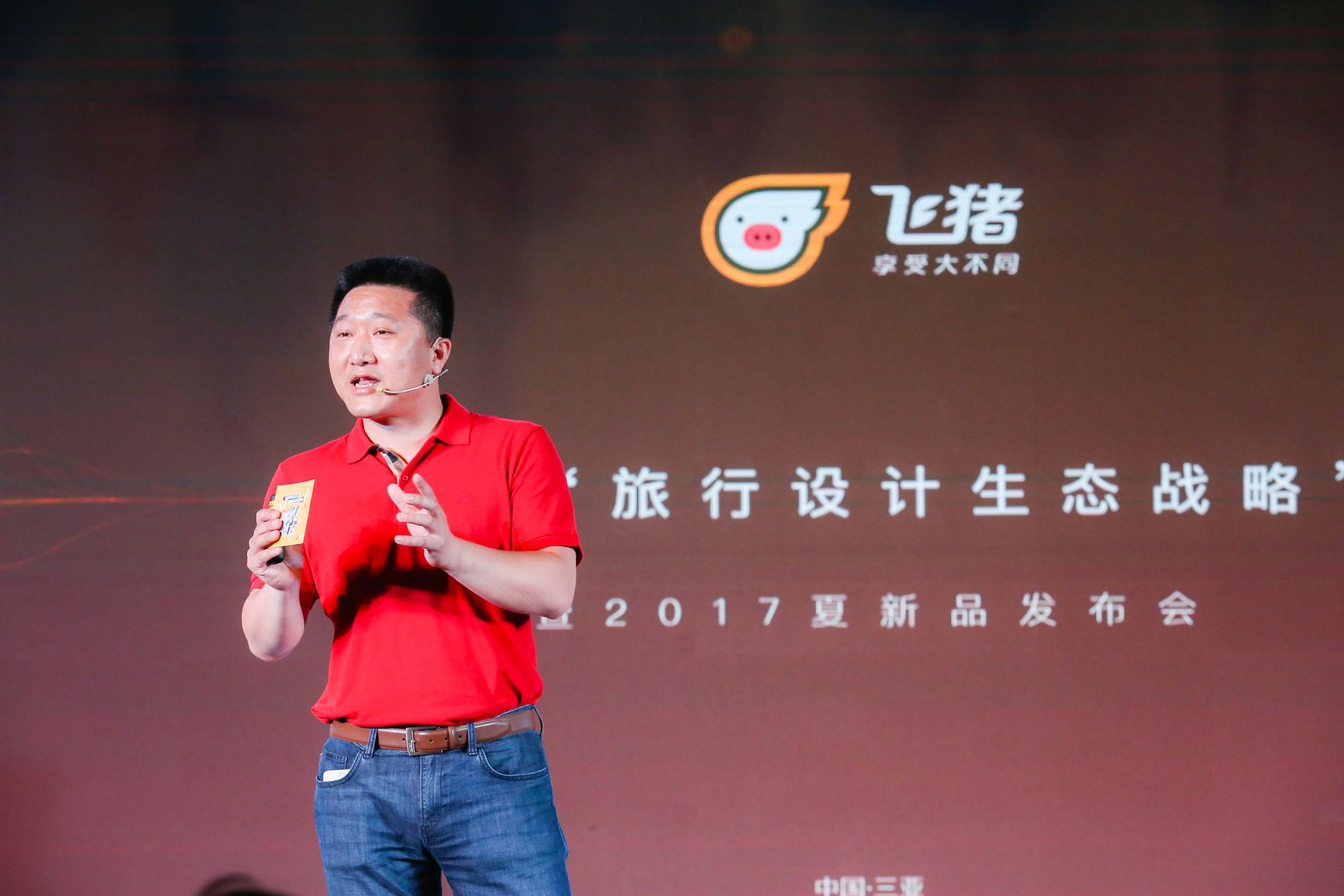 Alibaba's vice present and Fliggy's president Shaohua Li
Fliggy, as a platform for travel design, sale and service supports the travel design ecosystem on two levels, Mr Li explained.
For consumers, this means they can search for different components on the platform and plan their own itineraries, or they can simply pick a tour exclusively put together by Fliggy. They can also approach merchants on the platform to request for tailored travel services.
For the merchants on the platform, the "design" concept implies that they can leverage the C2B opportunities brought about by Fliggy's big data and high volume of user demand to meet user needs. They can also tailor make new tour products with mass appeal. Merchants can also join Fliggy and use Alibaba's resources in credit, membership and sales and marketing to jointly design new travel business models and upgrade travel experiences for consumers.
Upgrading hotel service to complete credit spending
A key component of Fliggy's strategy for travel design ecosystem is the complete credit spending program in hotels. It makes use of Alibaba's powerful credit system to offer consumers "deposit-free enjoy first pay later" payment privileges inside and outside of hotels. Payment is made in one go online when the consumer check out of a hotel. No deposit is required in the whole process. Consumers only need to provide their name and hotel room number when signing for bills, and payments will be automatically made online through their Alipay account within 24 hours of checking out. No cash or multiple code scanning is required in the transaction process.
A pilot run of this payment method will be introduced from June 1 in MGM Grand Sanya, Resort Horizon and The Westin Sanya Haitang Bay Resort. In the second half of the year, it will also be implemented in Hangzhou's Resort Westbrook and then gradually extended to cover more than 1,000 resorts ideal for short holidays and excursions nation-wide.
The innovative hotel-centric complete credit consumption initiative is an extension of "Post Post Pay", covering not only room rate payment but also all spending inside and outside of hotels. It is expected to further elevate user experience.
Credit-based consumption experience has been a core strength of the Fliggy platform. Fliggy's chief product officer Guanghua Hu said that "Post Post Pay" has been adopted by 10,000 hotels in the "Hotel of the Future" program. It has been used by more than 10 million users and is estimated to have saved a total of 3 million hours in check in and billions of dollars of down-payment for hotel stays. The extended version of "Post Post Pay" will enable users to also enjoy first and pay later in all hotel-related consumptions.
Fliggy's hotel division head Yuzhou Huang told ChinaTravelNews: "Fliggy research shows that 65% of the hotel users who never had never incurred any miscellaneous charges are interested in such credit payment model applied to all areas of hotel spending.
Mr Huang said that Sanya is drawing an increasing number of younger visitors. In the past year, the average age of the users who book Sanya hotels on Fliggy are two years younger. These younger users are fascinated by innovative and convenient travel and entertainment styles. The new credit consumption model will fulfil their needs.
Fliggy's new consumption concepts, be it "Hotel of the Future" or the complete credit payment program, are trendsetting. However, users have experienced some gaps in the hotel back-end systems in the application process.
MGM Grand Sanya, for instance, requires advanced reservation by phone for such Fliggy credit consumption items as meals, KTV room booking, motor boat and banana boat recreation activities. It shows that these services linked to the hotel stays are not yet connected to the credit consumption system through the hotel's PMS (property management system).
The key to extending credit-based consumption from "Post Post Pay" for hotel rooms perhaps lies in the efficiency of back-end system suppliers and Fliggy's abilities to integrate resources.
Mr Li sees that big data integration is inevitable for the entire travel consumption arena. Fliggy's current moves may contribute to pushing the system to become cloud-based, which is a vital step in linking up all data of the entire travel consumption process.
The potential is immense in extending credit consumption from hotel room booking to encompass meals, local transportation and local activities and merchandise. If Fliggy can help hotels increase peripheral revenues while contribute to a smooth consumption experience, it will be a win-win for all three parties.
MGM Grand Sanya's executive assistant manager (sales and marketing) Steven Deng said that the hotel hopes to attract more visitors to use the hotel as their base, and that as consumers enjoy more convenience by consumption on credit, the hotel and merchants will also draw in more customers.
When it comes to the challenges of launching comprehensive credit consumption, Mr Hu said that it is a slowly maturing process, and the deciding factor is to structure payment scenarios. This process requires understanding of consumer behaviour. The other side of the equation is how to use algorithm to better assemble the content and merchandise on the entire platform, and there exists a challenging technical threshold.
The consumption scenarios constructed for the time being meet the current needs, but scenarios may change over time as consumption patterns become more sophisticated. It's yet another major challenge to manage consumption scenarios, but he believes it would be a significant edge when the challenges are tackled.
Fliggy has been mapping out its strategy, starting with hotel room-related product and then moving on to F&B and recreation and destination activity products.
Mr Li said in the interview that complete credit consumption linked to hotel stay is being implemented in an increasing number of destinations. This will be replicated in more consumption areas in travel. The ultimate goal is to apply credit consumption in all areas of destination travel.
Entering tailored travel arena
Drama unfolds in the tailored travel sector recently. Fliggy joining the fray will set off even more debates.
Fliggy uses the platform model to put tailored travel online, and custom travel suppliers will set up stores in Fliggy. It is believed that nearly 20 key players in tailored travel will be in the first group of merchants joining the Fliggy tailored travel channel.
Fliggy's chef product officer Guanghua Hu said: "Alibaba's big data show that since 2015, the demand for tailored travel services has been increasingly rapidly. Introducing the tailored travel channel is leveraging Alibaba's big data advantage to bring scalable innovation to the tailored travel market, and to provide to tailored travel suppliers a more efficient and competitive platform. These suppliers can promote their own brands on the Fliggy platform and build a core group of customers."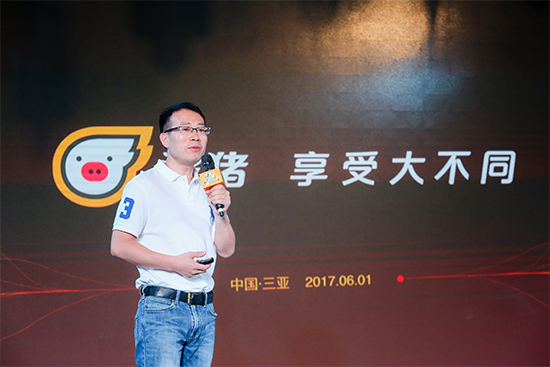 Fliggy's chef product officer Guanghua Hu
The key challenges for Fliggy in expanding into tailored travel service lie in how to quickly convey consumers' diverse needs to the suppliers, and how to ensure the service levels of such suppliers. Mr Hu believes that these two issues need to be ironed out before the operation can expand in scale.
Mr Li believes that the most important premise for connecting the large number of suppliers with consumers with specific travel needs is trust between the both sides. This explains why certain companies specialising in tailored travel could not achieve bigger scales, even if they have the traffic flow and search volume, because there are limitations with their brand power and operational scale. Consumers will also be aware that there are certain risks associated with personalized tours. At this junction, the market needs a platform like Fliggy to take it forward. He said that prompted Fliggy to make tailored travel an independent service stream at this point. This service has been in the planning for half a year.
Tailored travel faces such issues as high cost for gaining traffic flow and for offering specialised customer service, lower conversion rate and long cycle on tailoring service. However, such service is highly profitable. Tailored travel players need to strike a balance between scale and cost. They expect Fliggy to help them obtain orders and complete transactions efficiently.
It is understood that in Ctrip's case, the rule for allocating orders at the back-end is that every order for tailored travel has to have three service providers bidding for it. Insider of tailored travel told ChinaTravelNews that Fliggy applies two rules on distributing orders, one is targeted consultation and the other is smart order distribution by AI.
Mr Li said in the interview that Fliggy hopes tailored travel suppliers will take the initiative to create content and use content to attract consumers. Order distribution is best operated by suppliers based on their resources and consumer entries, preferably giving customers' the right to choose. A better distribution logic will be based on whoever who can commercialize their content and whoever who have richer content. Both means could draw in consumers, and the orders for the future will be all personalized orders.
It is understood that Fliggy will link up with exemplary suppliers and package the content of successful case studies to market through comprehensive links, media and channels of Alibaba's content platforms like Taobao Headlines, Fliggy Headlines and Weitao, in order to let merchants enjoy the benefits from both the user end and from the brand.
Tailored travel is considered a "red sea" field. With high-traffic platform such as Fliggy joining the fray, tailored travel suppliers enjoy yet another channel to get orders.
An industry source told ChinaTravelNews that Ctrip imposes exclusivity on the core group of tailored travel service providers. With Fliggy in the game, tailored travel suppliers may have to take side, just like hotels. What incentives Fliggy will offer to suppliers will determine how loyal the suppliers will be.