Mainland Chinese tourist arrivals to Thailand declined 7.50% to 3.18 million in the first four months of 2017, according to data from Thailand's Ministry of Tourism and Sports. Chinese tourists contributed THB 161.9 billion (USD 4.71 billion) to Thailand's tourism receipts during the time, down by 5.46% YoY.
Despite the slowdown in tourist arrivals and decline in tourism receipts, mainland Chinese tourists remain the biggest source of overseas visitors and tourism revenue for Thailand.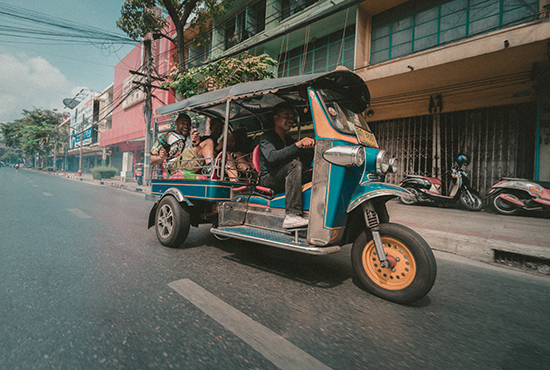 Thailand received 12.02 million foreign visitors in total in January to April, 2.91% more than last year. Tourism revenue totaled THB 621.6 billion (USD 18.09 billion), a 4.71% rise from the previous year. Chinese visitors still contributed the largest share of tourism revenue in the period.
The Thai government has begun a crackdown on "zero-dollar" tours (tour packages priced below cost but with forced shopping) since late August in 2016 to improve the quality of tours to the country.
The ban is expected to have an impact on the growth of Chinese tourist arrivals in short term. But Thailand's tourism sector is now eyeing the growing segment of Chinese free independent travelers.
Kasikorn Research Center projected that the China source market for Thailand will improve as there are more air routes between China and Thailand, diversified tourism products and upcoming peak seasons such as summer holidays.
The institute estimated that the year 2017 will finish with 5%-7% more mainland Chinese tourists, contributing tourism revenue of THB 470-480 billion (USD 13.67-13.97 billion) to the country.
Kasikorn also advised that the Thai government and tourism practitioners should take notice of new market trends in China such as a new generation of China's independent tourists opting for experience-oriented travel and immersive tours. (Translated by Jerry)