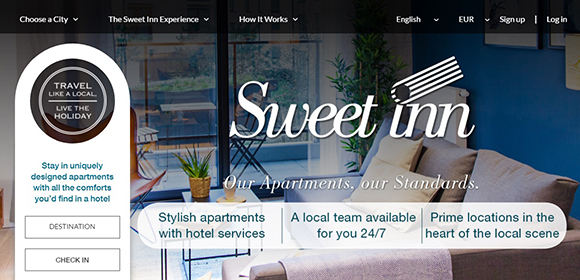 Qumra Capital led the investment. Venture capital funds BRM, La Maison, and M.I.3 also participated in the round.
Unlike AccorHotels-owned serviced rental brand OneFineStay, this company leases the properties it rents out. Leasing enables more consistent quality control, says the startup.
While there are other players in serviced apartments, most of those focus on corporate extended stay residences. Sweet Inn is competing primarily in the leisure travel market.
In January, US startup Stay Alfred raised USD 15 million in a Series A for a similar concept.
On the face of it, the premise of Sweet Inn seems like the worst of hotels (such as having to pay fixed costs for upkeep on spaces that may sometimes go vacant) and the worst of short-term rentals (such as being at a disadvantage in relation to upscale hotels when it comes to having economies of scale in customer service).
But clearly, investors in Sweet Inn and Stay Alfred disagree.
Read original article