China International Travel Service (CITS Group) reaped RMB 22.39 billion operating revenue in 2016, up by 5.16% YoY. Net profit attributable to shareholders hiked 20.07% to RMB 1.808 billion.
The state-controlled tour operating conglomerate recorded operating revenue of RMB 5.781 billion in the first quarter of 2017, a 10.54% increase from a year before. Net profit for the quarter grew 5.83% YoY to RMB 806 million.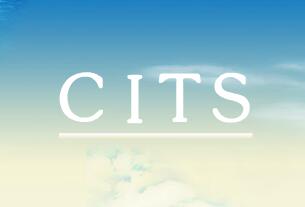 Beijing-based CITS Group mainly operates travel agency services and duty-free business. The company's tour operations include inbound and outbound tourism, domestic trips, MICE, visa services, corporate travel, aviation, and e-commerce. Its duty-free business comprises wholesale and retail of duty-free goods such as tobacco, liquor, perfume, and cosmetics.
The CITS conglomerate has three major fully-owned subsidiaries: CITS Head Office for tour operations, China Duty Free Group for duty-free operations and CITS Real Estates and Property Management for tourism-related investments and developments.
CITS reported that total operating revenue from travel services increased 2.64% to RMB 12.655 billion in 2016. Inbound operation posted RMB 616 million revenue, down by 21.46% YoY, while outbound operation registered RMB 6.685 billion revenue, 3.81% less than the previous year. Domestic tour operating revenue grew 7.45% to RMB 3.448 billion and visa services generated revenue of RMB 864 million, up by 10.20% YoY.
The company's merchandise sales revenue was RMB 9.379 billion last year, up by 8.81% YoY. Revenue from duty-free goods sales rose 8.97% to RMB 8.78 billion while revenue from selling taxed goods was RMB 598 million, a 6.53% rise from a year ago.
CITS projected that China's tourist number will grow around 10% annually from 2016 to 2020 on average and that tourism receipt will increase at least 11% each year. The nation's total tourist visits are estimated to rise to 6.7 billion and tourism revenue will total RMB 7 trillion by 2020. (Translated by Jerry)