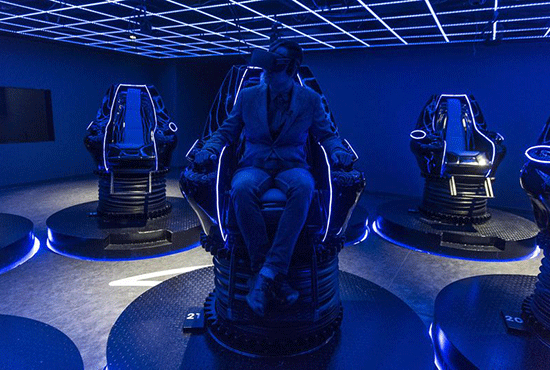 "As a movie director—someone who is good at creating visual effects—this technology is significant," Zhang said. "It's not flat. You can see color in 360 degrees. You can even interact with it. That's unique!"
While the Nanchang theme park has yet to be built, SoReal currently operates in a 10,000 square foot basement of a Beijing shopping mall, where goggle-wearing visitors can shoot space creatures while walking through a barren, foam-padded area or try out other virtual-reality experiences.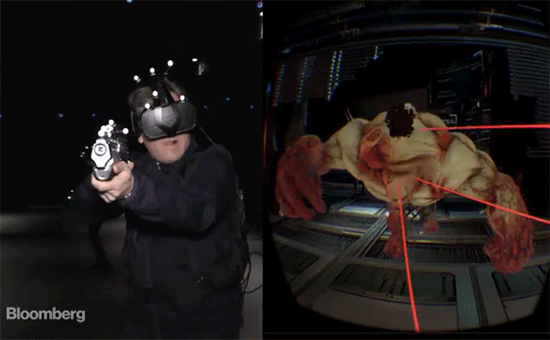 The company has ambitions to become the Universal Studios of China and plans to open its first park by the end of this year in eastern Jiangxi province, CEO Michael Qi Xiao said.
Highlights will include characters such as the "Monkey King"—the mythological simian superhero whose stories have spawned a plethora of literature, animation and feature films in the country—Qi said.
The industry is growing so fast that researcher IDC predicts China will overtake the U.S. as the world's largest virtual-reality market in 2019.
Read original article