The labs team came up with a prototype that could help travel managers deal with a traveler security incident.
The demo puts travel and security managers in a life-life situation such as an earthquake and uses virtual reality to help them find and communicate with employees affected by the incident.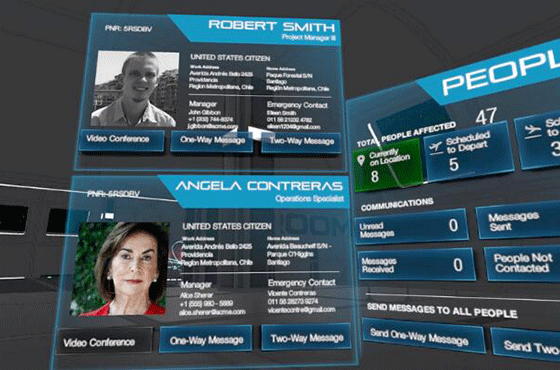 It also provides them with an instant view of where their travelers are, who might be headed to a region impacted by an incident and enables them to find contact details for the relevant travelers.
The demo then enables managers to communicate with travelers, provide them with updates and enable them to get immediate help.
VR is beginning to creep into other areas of the business travel segment with Marriott International using the technology for its meetings and events customers.
Read original article