Beijing-based lifestyle holiday company Tsingpu Travel announced on March 20 that it has received RMB 200 million in its series A round funding. The round was backed by Sunshine Insurance Group's investment arm, SkyChee Ventures and Satisde Capital.
Tsingpu Travel raised RMB 68 million in the 2015 angel round supported by Fengyun Capital, China Lodging Group and Heyi Capital.
In the meantime, Tsingpu Travel has become a "major shareholder and close partner" of Blossom Hotel Investment Management in Suzhou, operator of boutique hotel Blossom Hill, through a strategic investment.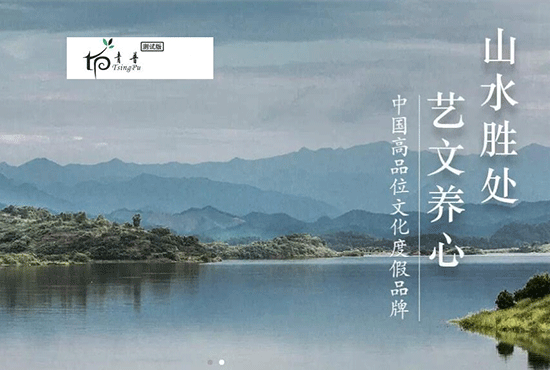 Blossom Hill's co-founder Mr. Su Liu will continue to serve as the company's chairman and legal representative. Another co-founder Ms. Bei Zhang will no longer hold a stake or a position in the company, due to personal reasons. Both Tsingpu and Blossom will continue to operate as independent brands.
Tsingpu Travel provides vacation service in scenic resorts and aims at becoming China's largest cultural holiday operator. The company has built experience centers in popular travel destinations such as Yunan, Fujian and Zhejiang. (Translated by Jerry)