Home
>
>
UCAR projects profit in 2017 after posting 7.3-billion-yuan net loss in two years
UCAR projects profit in 2017 after posting 7.3-billion-yuan net loss in two years
Car-hailing firm UCAR registered operating revenue of RMB 5.85 billion in 2016, up by 235% YoY, while net loss was RMB 3.6 billion. CEO Mr. Charles Lu was optimistic that UCAR would return a profit this year.
Car-hailing giant UCAR posted a sharp 235% increase in operating revenue to RMB 5.85 billion in 2016, but net loss stood at RMB 3.6 billion, as revealed in the company's first annual earnings report after its New Third Board listing last year.
UCAR's net loss for the past two years totaled RMB 7.3 billion, when adding the 2015 net loss of 3.7 billion yuan.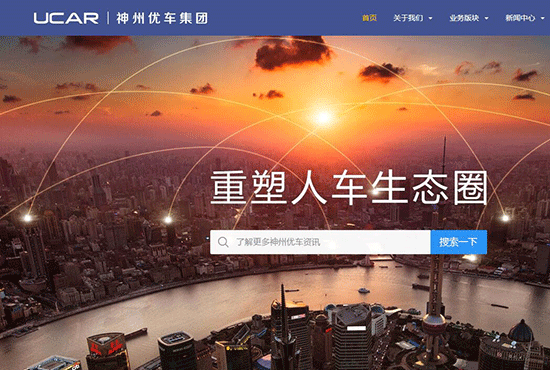 The company's annual report showed that its headcount, which stood at 42,288 in early 2016, was reduced by 11,510 to just 30,778 by the end of the year. The company had laid off 11,324 chauffeur drivers last year, accounting for 98% of its total redundancy in 2016.
Other than ride-sharing operations, UCAR's online car sales and car loan businesses reported total revenue of RMB 787 million, accounting for 13.47% of the company's total operating revenue in 2016.
Mr. Charles Lu, chairman and CEO of UCAR, was confident the company's car-hailing business would be profitable this year and that the whole group could also count on returning a profit this year. (Translated by Jerry)